Spanish motorcycle manufacturer Bultaco is back, but not as you would expect. Instead of two-stroke off-road bikes for which they were famous, Bultaco will initially produce electric road motorcycles developed with the help of a train specialist.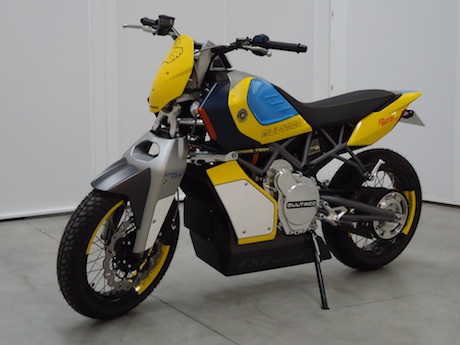 The first will be various versions of an electric Light Bike, followed by the Electrical Urbanmotard based on the Rapitán prototypes in these photos. The bikes will have lithium-ion batteries and ultra-condensers developed in collaboration with high-speed rail company, Viesca Engineering.
Bultaco isn't giving away too many tech secrets at present, but says they are also working on "another kind of vehicle using the technology shown in the prototype, and on other future developments, as well as on other propulsion systems". That could mean anything from direct-injection two-stroke to hydrogen power!
The bikes will be produced in Barcelona this year for release next year. They have been developed since 2010 and tested in the first World Electrical Motorcycle Championship in 2011. The prototype bike came third in the first Magny-Cours race and fourth in the overall rankings.
Bultaco will initially produce about 2000 bikes for sale in Spain, followed by the United States, the United Kingdom, Germany and France. There is no word yet of sales in Australia. Bultaco is also contemplating supplying parts to other manufacturers. The return of Bultaco follows recent "revivals" such as Norton, Brough, Matchelss and Hesketh.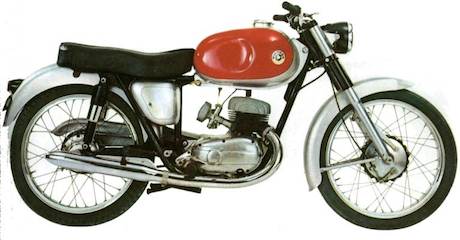 Bultaco began in 1958 when Montessa director Franco Bulto created the company to continue road racing. Their first product was a 125cc Bultaco Tralla 101 road bike, but the company became famous for their two-stroke off-road machines. The company folded in 1983 and in 1998 became involved with Sherco for about three years. It is now owned by American HDW Enterprises, parent company of a parts and repair specialist for old Bultacos.
UPDATED SEPTEMBER 30: Bultaco Motors has signed an agreement for distribution in Spain and hopes to follow up with exports into Germany, Italy, France and the UK.
Bultaco Rapitán & Rapitán Sport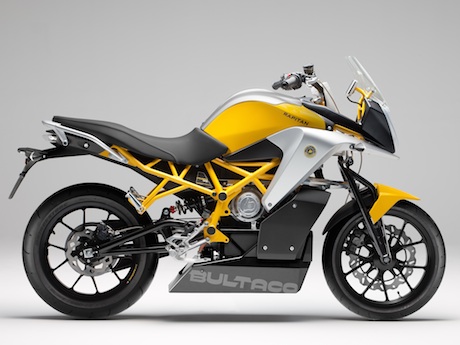 Motor: Bultaco PowerCore eMK1 air-cooled induction brushless
Power: 40kW
Torque: 125Nm
Vehicle controller: Bultaco IDS with regenerative braking
Battery: Bultaco Li-Ion type ESS with integrated BMS
Chassis: Tubular space ACS frame / tubular swing-arm
Suspension: Dual-Lever Evolution 100mm travel forks; asymmetric mono-shock absorber, 115mm travel
Brakes: Floating two-piston calliper, 320mm disc; floating one-piston calliper, 240mm disc, 2-channel ABS
Tyres: 120/70R17; 150/70R17
Seat: 800mm
Weight: 189kg
Interior storage: full-face helmet
Maximum speed: 145km/h
Range: City 200km, highway 110km, combined 140km
Charging: 3.5 to 5 hours; quick charge 45-60mins
Bultaco competition record:
9 world championships
4 European championships
11 Spanish championships
7 "Six Days of Scotland"
5 world records for long-distance speed