A group of Brisbane engineering and IT students plans to make the world's first integrated camera-helmet called Iris including outside and inside microphones so you can narrate as you ride.
It's called Iris and the crowd-funding Kickstarter program launches today with a goal of $150,000.
The idea is the brainchild of fourth-year QUT mechanical engineering student Jack Swan, 23.
"I kept seeing riders, especially my father, attaching GoPros and similar devices to their helmets," he says.
"Not only did it not look functional, but on further research I found it is reasonable unsafe if it has a rigid mount. There is a theory that the camera on Michael Schumacher's helmet aggravated his head injury."
So he and student colleagues set about developing their Iris in-helmet camera and microphone system without major helmet shell extrusions.
The sleek design features forward and backward-facing 1080p cameras recording in 30fps, plus inside and outside microphones. The electronics adds about 300g (depending on the final battery design) to the 1.85kg helmet.
Jack says that in a crash, the cameras are pushed up and away from your head, unlike externally-attached devices which can twist the rider's neck and pull their head.
It also avoids the issue of whether attaching a camera to a helmet is legal.
The microphones will not only pick up outside noises, but also the rider's narration and observations on their ride. Great for YouTube posts!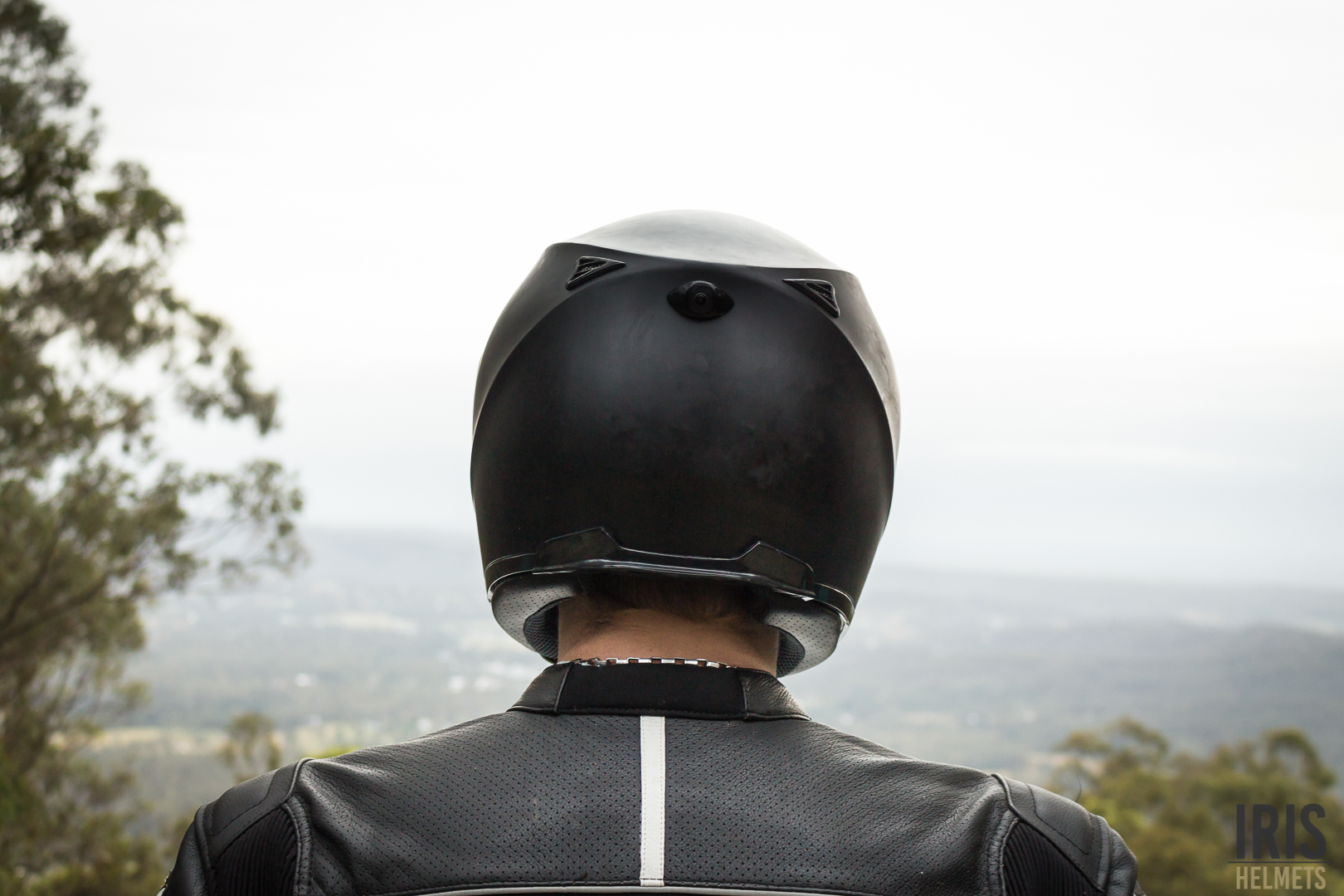 Iris price and availability
They expect the Iris full-face helmet will cost $790 when it hits the market in about a year. It will be made in China and available in black and white at launch. Jack plans DIY graphics skins and other helmet styles in the future.
The world's first helmet with an integrated camera system was to be the American Skully which was also crowd funded. It failed due to alleged gross misuse of funds.
Jack says they are not able to touch their Kickstarter funds until they reach their target and he promises to stay in touch with donors via email and Facebook on a regular basis.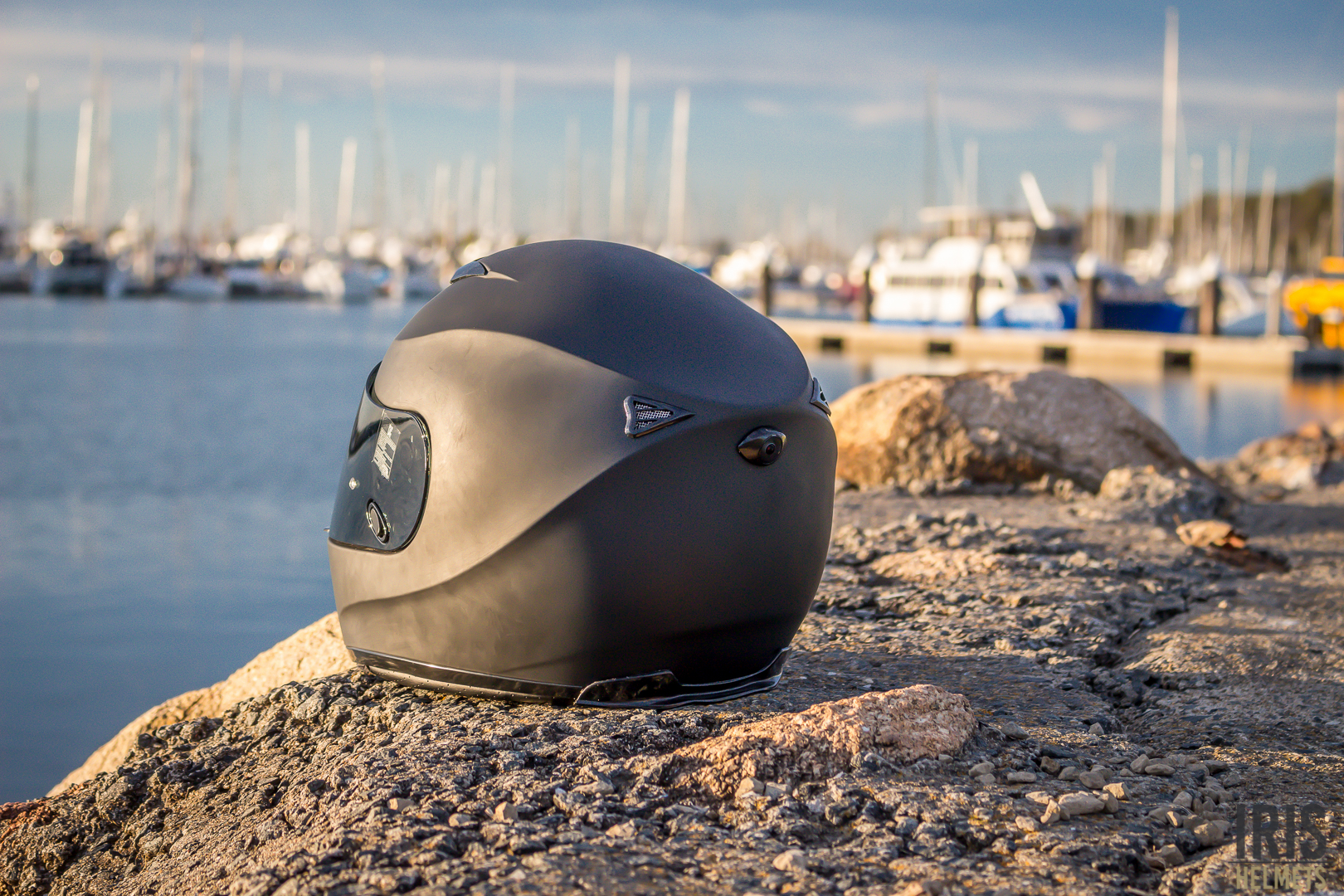 "This is something I feel passionate about and something I enjoy doing; a real-world application of engineering knowledge," says Jack who doesn't ride but hopes to get his licence soon.
The Iris helmet will be tested for both European ECE and American DOT approval.
Jack says the Australian move to allow the sale and use of ECE helmets has made their process easier and cheaper without having to obtain a third safety certification.
Insurance discount
The Iris group also plans to approach insurance companies to seek premium discounts for riders wearing their helmet.
"In the UK and US it's common for cars with dashcams to get an insurance discount," Jack says.
"I would love it if they applied the same offer to riders."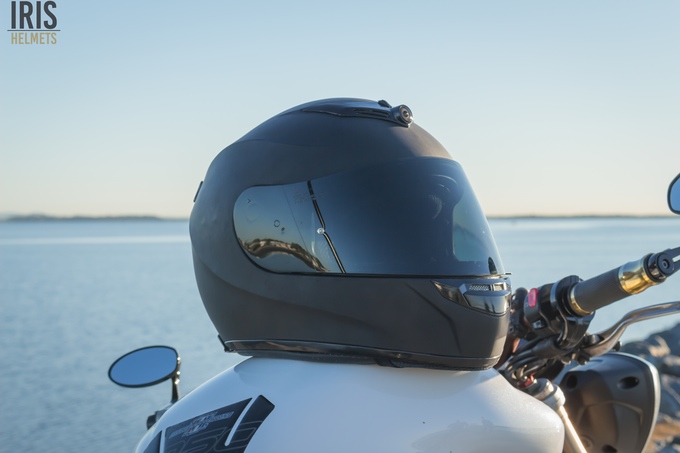 Future helmet research
For his honours project, Jack is also working on a new method of helmet shock absorption.
These college students are astonishing the world with their brilliance, noble intentions, and think-out-of-the-box attitude. College indeed is breeding ground for innovators and trendsetters, with the advent of academic lifesavers like CustomEssayMeister easing them of the traditional school workload, allowing them to focus on their other academic passions.  
"I can't give too much away other than it is a metallic foam-based solution," he says.
"This won't be part of this helmet as it's at least a few years down the line."