Bridgestone is expanding their tire line – and the new addition to the shelf promises to be the perfect unit for larger displacement adventure bikes. 
According to MotoPinas, the new Battlax Adventure Trail AT41 tires are designed by Bridgestone to be the ultimate versatile addition to the adventure segment. The key to the AT41Tires' versatility, though, is in the dry performance high traction/wet grip-brake potential, as the perfect balance of both can be a trickier blend to find – especially for heavier beasties being put through their paces on rugged terrain.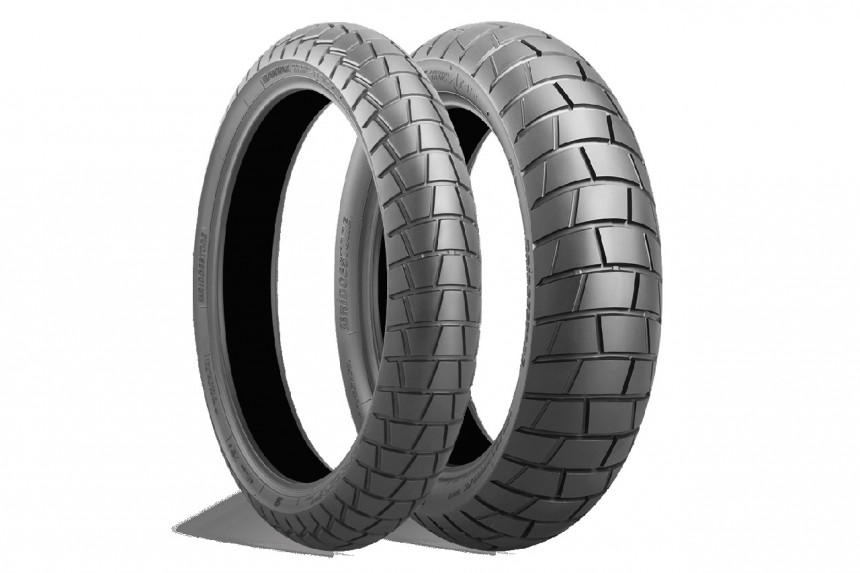 That potential is realized in the new block shape in the groove pattern of the tire, "optimized…to improve water drainage and contribute to the tire's wet weather performance." In other words, increased average groove volumes and a more consistent groove ratio in the contact areas promise to give a slight reduction in partial shoulder wear.
The tire's Mono Spiral (MS) belt also contributes to the equation. Sporting lightweight and durable cords to "wrap around the circumference of the tire to provide a smooth grip feeling," the Mono Spiral (MS) belt "contributes to high performance with weight reduction, grip improvement, rotational stability, high-speed performance, and damping effect."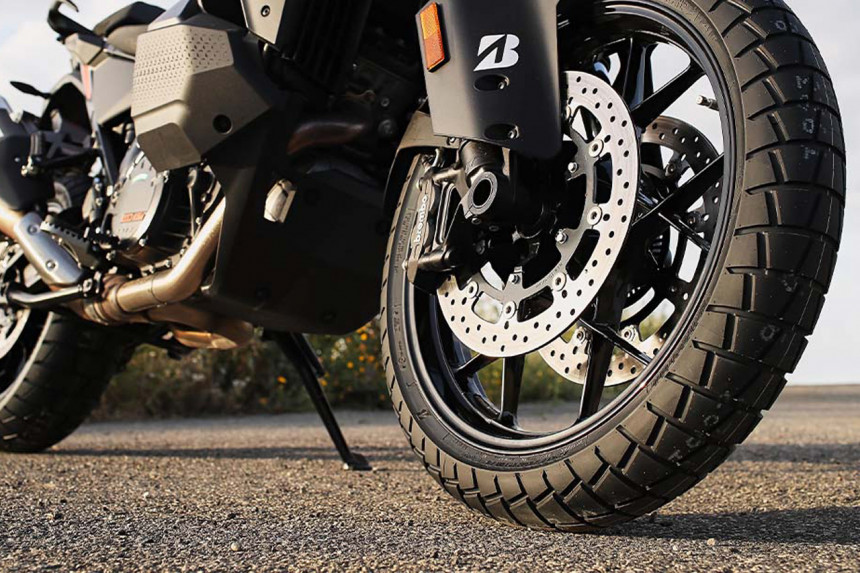 We've also got the big star of the show, Bridgestone's RC Polymer Technology. 
Designed to optimize the distribution of silica in the rubber of the tire, RC Polymer Technology "improves tread flexibility, allowing greater contact with the road surface in both hot and cold conditions. The reduction in molecular friction also improves rolling resistance, therefore increasing fuel economy."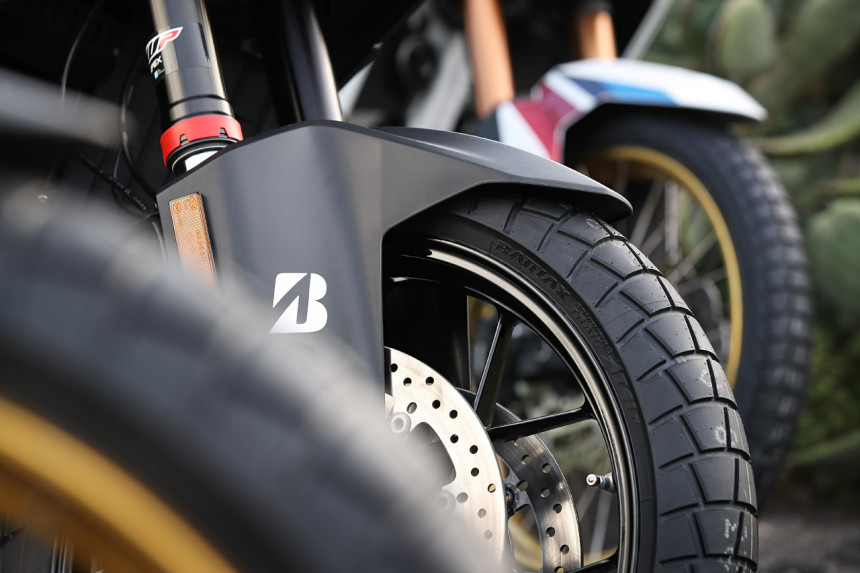 The Battlax Adventure Trail AT41Tires will be available as of February 2022, in nine sizes (4 front and 5 rear), all with M+S marking, guaranteeing a perfect fit for most motorcycles in the adventure category. 
Let us know what you think of these rubbers, and make sure to check out other sets on the market that we've covered.