Protection and a little bit of Marlon Brando style have merged in the latest offering from Australian motorcycle apparel company Draggin.
The Selvedge jeans are similar to the worn-look jeans Marlon Brando wore in the famed 1953 movie The Wild One.
Before the 1950s, denim was made on a shuttle loom which produced a tightly woven heavy fabric with edges that stopped it fraying called "selvedge".
The finish is a tightly woven band running down each side that not only prevents fraying but also gives the jeans a lived-in look as they fade. They are way-cool when the cuff is folded up, Brando-style.
Draggin says the Selvedge edge and heavyweight denim makes these jeans more durable, even with daily wear.
They also look great, either on the bike or off the bike with Brando's trademark t-shirt.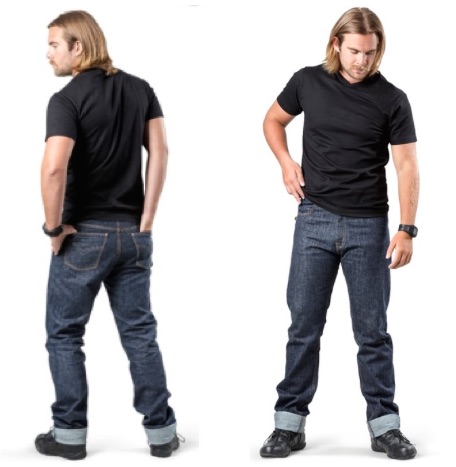 And as they age, they will take on a special faded look unique to this type of denim.
Draggin claims the denim will also mould to your body shape making them flexible and comfortable the more you wear them.
Selvedge jeans also feature the usual Draggin high standard of abrasion protection with knitted Kevlar and Dyneema, the world's strongest fibre.
However, there are no visible panels or external seams to spoil the classic look.
Dyneema is claimed to be 40% stronger than Kevlar and 15 times stronger than steel.
A sports liner keeps the rider comfortable all year round, drawing away moisture in summer and keeping you warm in winter.
The straight-leg jeans cost $399 and come in men's sizes 30 to 44 waist.