Moto Guzzi has recalled its V7 III over a fault in the brake system.
It is the first official recall notice issued by Moto Guzzi since July 2013.
The official recall notice issued through the Australian Competition and Consumer Commission says part of the ABS system pipe-work may contact or rub against other parts of the engine.
Danger of brake fault
"This may lead to damage of the brake pipes and in the worst case scenario, lead to the loss of braking capability," the notice says.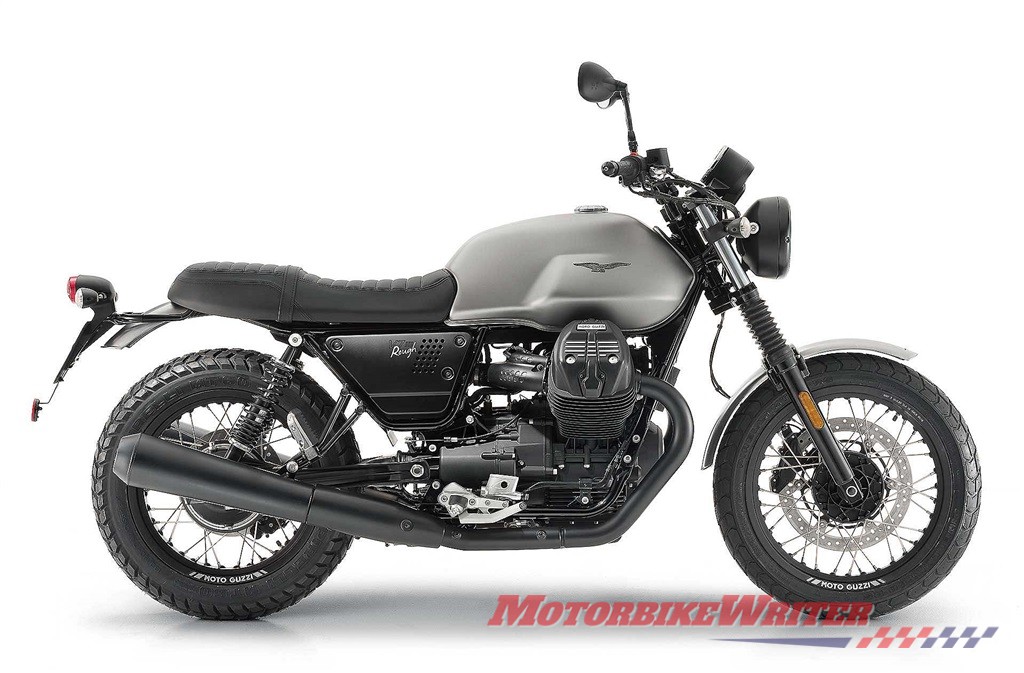 Owners are advised to contact their nearest authorised Moto Guzzi dealer and arrange a time for an inspection and the installation of a specific pipe support bracket.
A full list of authorised dealers can be found on the "Find a Dealer" page and a full list of Vehicle Identification Numbers of bikes that may have the brake fault is attached at the end of this article.
Motorcycle and scooter safety recalls were slightly down last year. Click here to read more.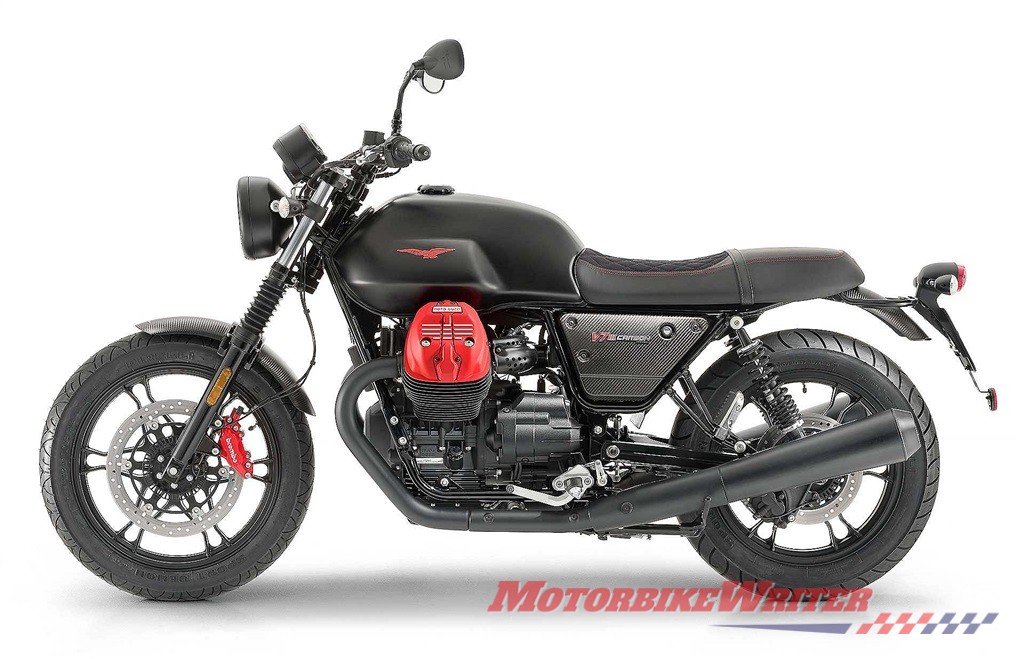 Recall notices are issued by the manufacturer through a voluntary industry code under the ACCC.
Despite hundreds of recalls by various automotive manufacturers, none has ever been mandatory.  All have been issued by the manufacturer.
While any recall is not good news for the manufacturer, it shows that they are largely diligent in fixing problems.
If you believe there is an endemic problem with your bike that should be recalled, contact the ACCC on 1300 302 502.
To check whether your motorcycle has been recalled, click on these sites:
• USA
• UK
• Canada
 VIN for affected Moto Guzzi V7 III bikes
VIN List
ZGULD0008HM000363
ZGULD000XHM000364
ZGULD000XHM000686
ZGULD0006HM000684
ZGULD0009HM000680
ZGULD0005HM000367
ZGULD0001HM000365
ZGULD0005HM000689
ZGULD0003HM000688
ZGULD0001HM000687
ZGULD0003HM000691
ZGULD0007HM000693
ZGULD0005HM000692
ZGULD0001HM000690
ZGULDA00XHM000354
ZGULDA006HM000352
ZGULDA002HM000350
ZGULDA001HM000355
ZGULDA008HM000353
ZGULDA006HM000349
ZGULDA009HM000345
ZGULDA007HM000344
ZGULDA005HM000343
ZGULDA003HM000342
ZGULDA004HM000348
ZGULDE004HM000065
ZGULDE000HM000063
ZGULDE009HM000062
ZGULDE00XHM000054
ZGULDE001HM000055
ZGULDE005HM000057
ZGULDE009HM000059
ZGULDE005HM000060
ZGULDE001HM000069
ZGULDE002HM000064
ZGULDB000HM000045
ZGULDB007HM000043
ZGULDB001HM000037
ZGULDB005HM000042
ZGULDB009HM000044
ZGULDB005HM000039
ZGULD0006HM000894
ZGULD0000HM000681
ZGULD0002HM000682
ZGULD0008HM000685
ZGULD0003HM000903
ZGULD0008HM000900
ZGULD0001HM000902
ZGULDA005HM000472
ZGULDA005HM000469
ZGULDA003HM000468
ZGULDA006HM000464
ZGULDA009HM000474
ZGULDA003HM000471
ZGULDA007HM000473
ZGULDA008HM000465
ZGULDA002HM000462
ZGULDA002HM000459
ZGULDA000HM000461
ZGULDA007HM000456
ZGULDA005HM000455
ZGULDA009HM000460
ZGULDA003HM000454
ZGULDA000HM000458
ZGULDE000HM000225
ZGULDE009HM000224
ZGULDE004HM000227
ZGULDE007HM000223
ZGULDE002HM000226
ZGULD0005HM001227
ZGULD0007HM001228
ZGULDA00XHM000550
ZGULDA003HM000549
ZGULDA003HM000552
ZGULDA001HM000551
ZGULDB001HM000149
ZGULDB00XHM000151
ZGULDB00XHM000148
ZGULDB008HM000150