Soon your motorcycle, helmet and/or phone could contact emergency services if you crash with Bosch the latest to join the hi-tech safety revolution.
The Bosch system uses an "intelligent crash algorithm installed in the vehicle's inertial sensor unit" to identify a crash via the various sensors such as an accelerometer and lean sensor.
It pairs with their Help Connect phone app to send your location to a Bosch Service Centre.
The automatic function can be overridden by the rider if, for example, they have just accidentally dropped the bake-off its stand!
So far the Bosch Help Connect system only works in Germany, but it will be rolled out across Europe and possibly around the world.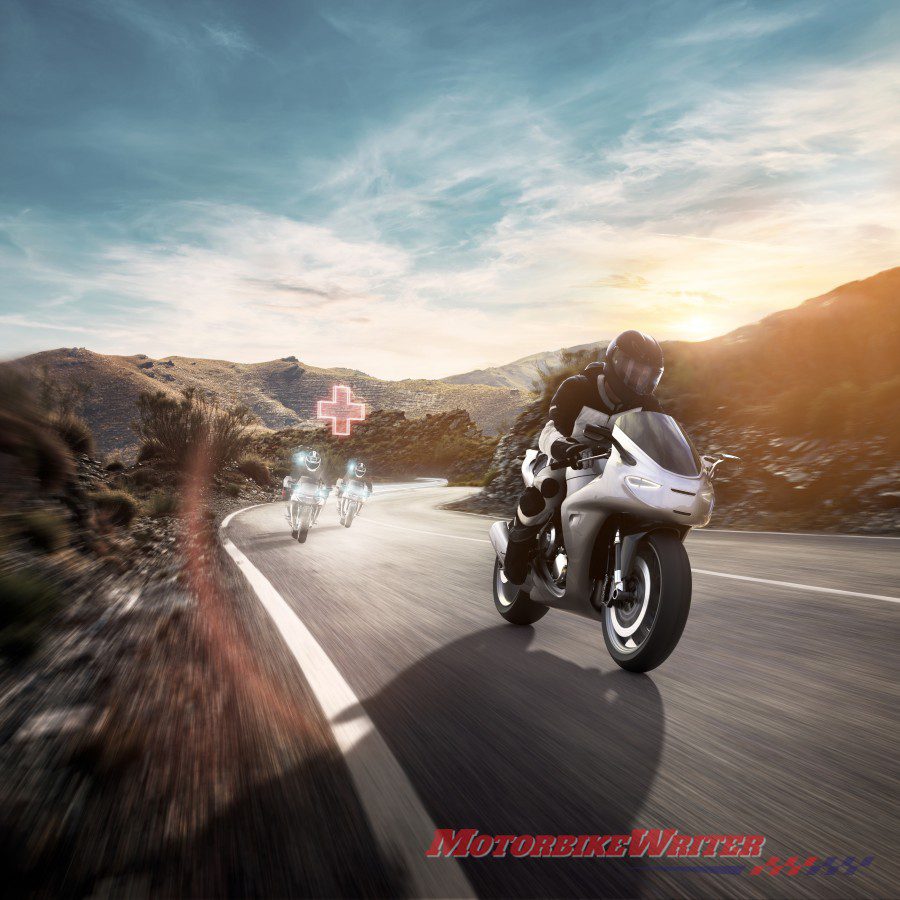 Bosch Australia says Help Connect can "technically be available in every country where our service centres operate".
"Currently they operate in 50 countries, also in Australia. In order to use the service centrEs and their agents for the Help Connect solution a certain demand from vehicle manufacturers must be fulfilled."
We are not yet sure whether it can be retrofitted, but it would only work with a modern bike with an inertial sensor unit.
Like most Bosch technology, it is more likely to be included when bikes are built.
"It is a solution with OEM as there needs to be a reliable crash detection in the vehicle which is provided with the crash algorithm in the inertial measurement unit (IMU)," they say.
"We develop independent of brand and motorcycle type. Of course, we have conversations with motorcycle manufacturers. At this point, we cannot make a statement on this."
However, Bosch develops a lot of tech for motorcycles, so it could be included in future models.
Bosch spokesman Harald Kroeger says they carried out 18 crash tests to analyse specific accident scenarios and demonstrate the functionality of Help Connect.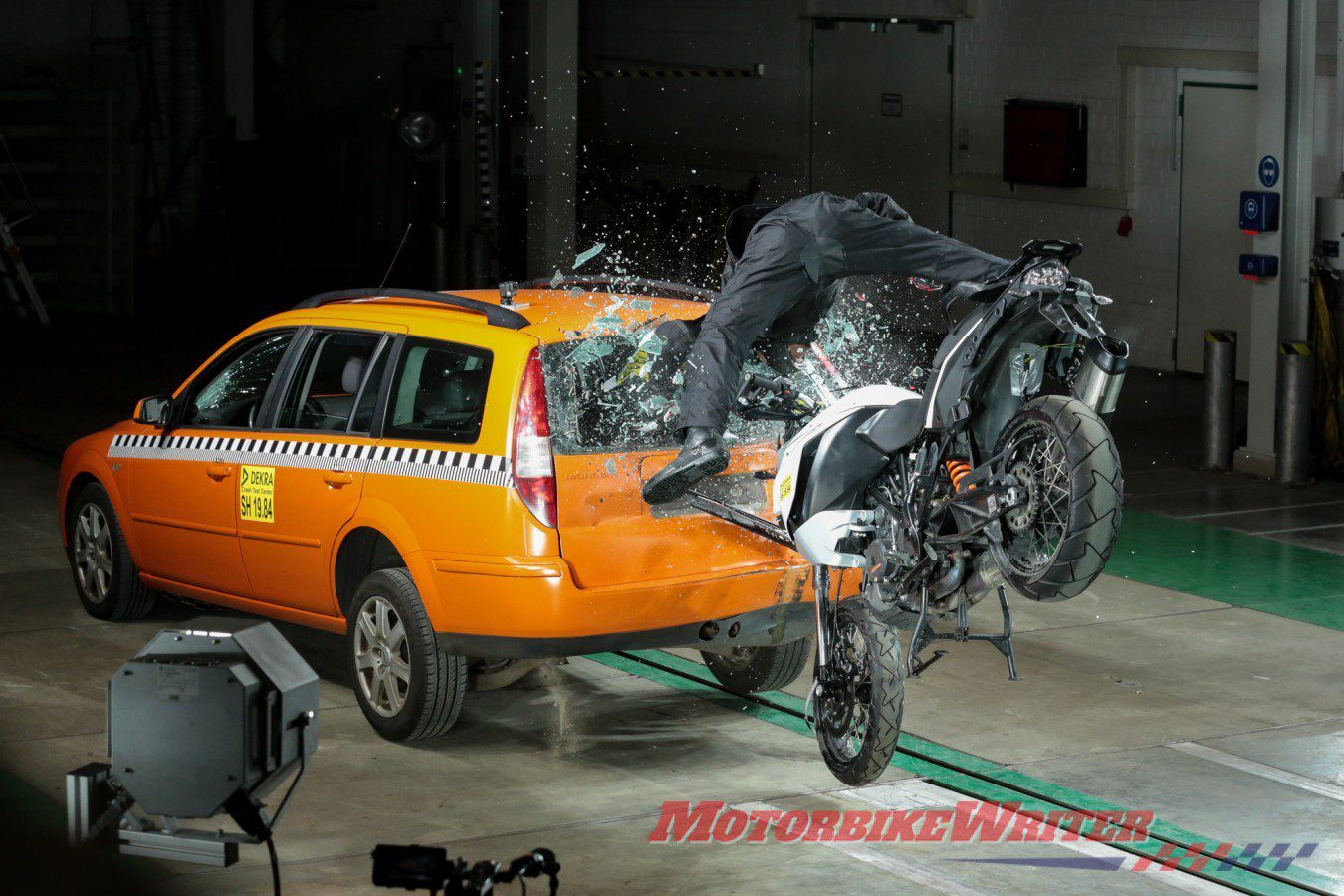 Emergency tech mandated
These emergency call systems have been available in cars for some time and are now mandated throughout Europe with motorcycles expected to be included in the future.
It also may not be long before it is mandated in Australia after an Austroads report last year found that motorcycles should be fitted with the automatic crash call technology to reduce emergency response times which are more lethal in our rural and remote areas.
It points out that motorcyclist deaths have remained stable in major cities over the past decade, but increased in regional and remote Australia by up to almost 50% in recent years.
BMW Motorrad was the first motorcycle company to offer an SOS button in Europe.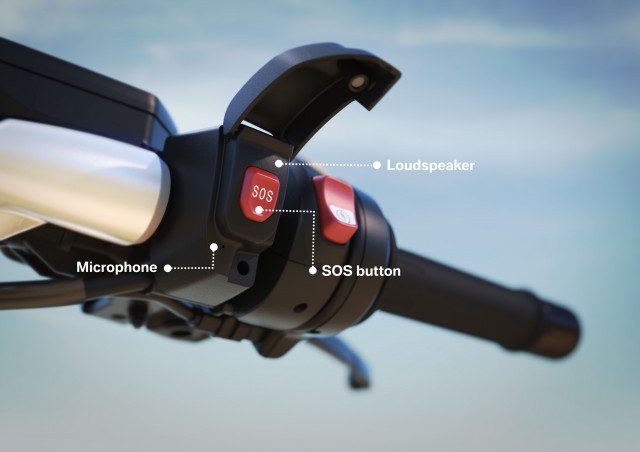 It is not yet available in Australia because of an eCall hardware update and the lack of a nationwide rollout. Tesla also does not yet have the right hardware.
The Austroads report notes that the problem with these systems in Australia is the lack of mobile phone coverage in rural areas.
Riders can also use an EPIRB, download an emergency app, use this Aussie-made Sentinel device or, in future, wear a helmet with the device fitted.
Slow response times
Delays in reaching crash victims in rural and remote areas include difficulties in locating crash sites and a lack of mobile phone reception, according to emergency organisations and motorcycle rider groups.
The Austroads report found the average time for a first responder to arrive at a motorcycle crash in rural and remote areas was 55 minutes compared with 18 minutes in urban areas.
Remote crash victims also took an average of 11.6 hours to arrive at a hospital emergency department compared with 59 minutes in urban areas.
"Retrieval time subsequently impacts on crash outcomes with delays until discovery or delays in accessing the trauma system increasing the risk of mortality following major trauma," the repot finds.
The probability of a rider dying increased by 2.7% for every 100km from a hospital.
It's a worrying statistic for adventure riders heading out into the Outback.
As a more rural example, the report says more than half of all Victorian motorcycle crashes occur in the Gippsland region where ambulance response times are 29.9 minutes compared with metropolitan times of 12.7-17.2 minutes.
South Australia and NSW are the only states with post-crash emergency response in their road safety strategy and action plans.