Six days ago, our good industry was blasted with fresh spy shots of BMW's newest prototype at the Isle of Man TT. Today, the company has released information that gives us that much better idea of what we'll likely be seeing in our markets by the end of this year.
Per the Bavarians' press release, the all-new M 1000 XR prototype is a "Motorsport" variant of the existent S 1000 XR, and BMW's answer to market demands for a sporty scoot that shows off versatility for adventuring, yet still carries cool cush for longer excursions. 
The end result? A "long-distance sports bike with the highest performance in the segment" – one bred to "excel in all riding disciplines." BMW backs that reputation with top-tier componentry; carbon fiber is the chosen luxury material for the bike's shoulder fairing and front/rear mudguards/fenders, with winglets adding that extra bit of zhuzh that always accompanies a new M variant.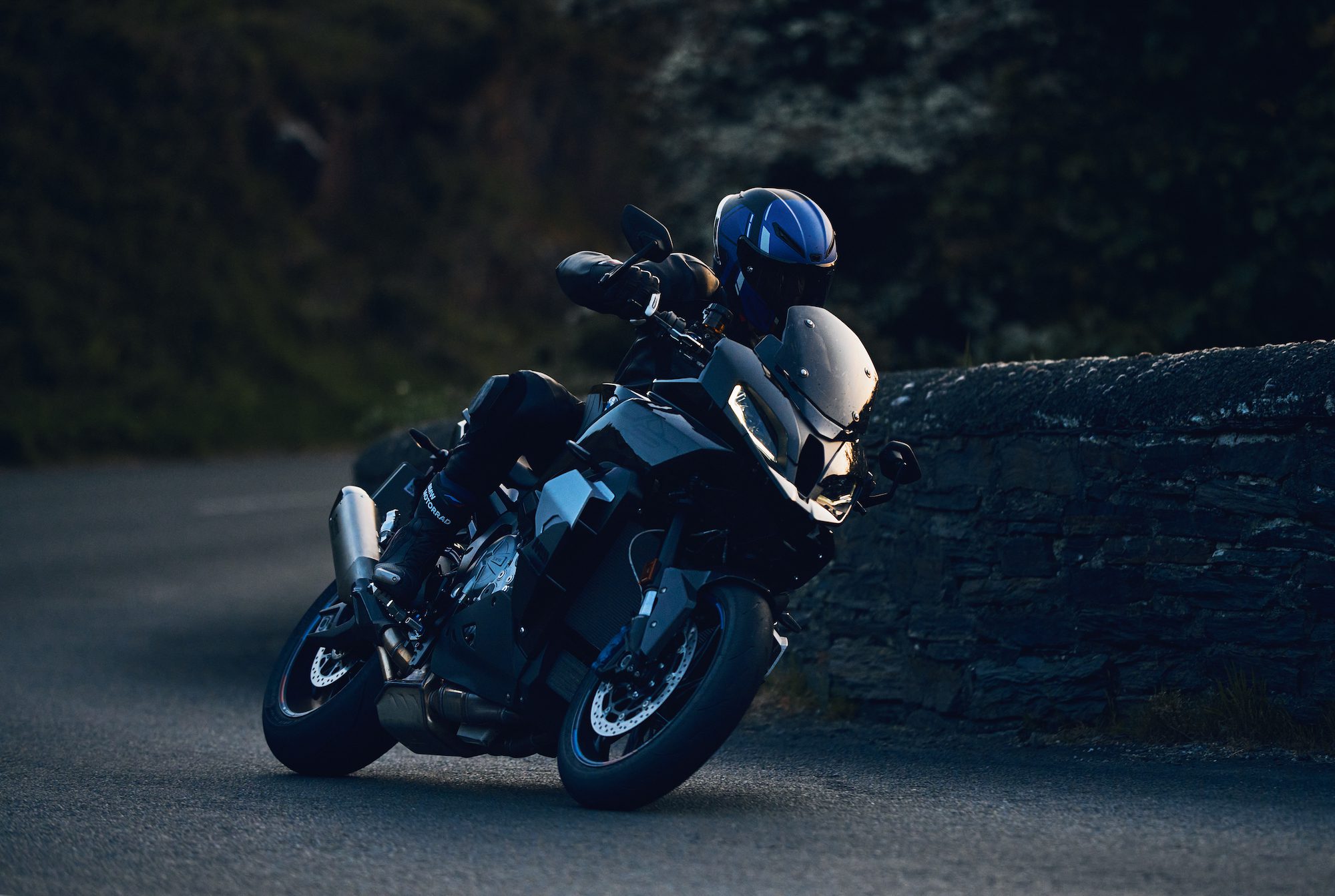 There's also notice of an "M Competition Package" that further reduces weight. According to BMW's website, the M 1000 RR's package includes a "M GPS lap trigger and related activation code, the M Aero wheel covers, an anodized rear wheel swing arm that is 7.7 ounces lighter, and the DLC-coated M Endurance chain" – all of which are very likely a possibility for the XR, when she finally debuts in her full glory to the public.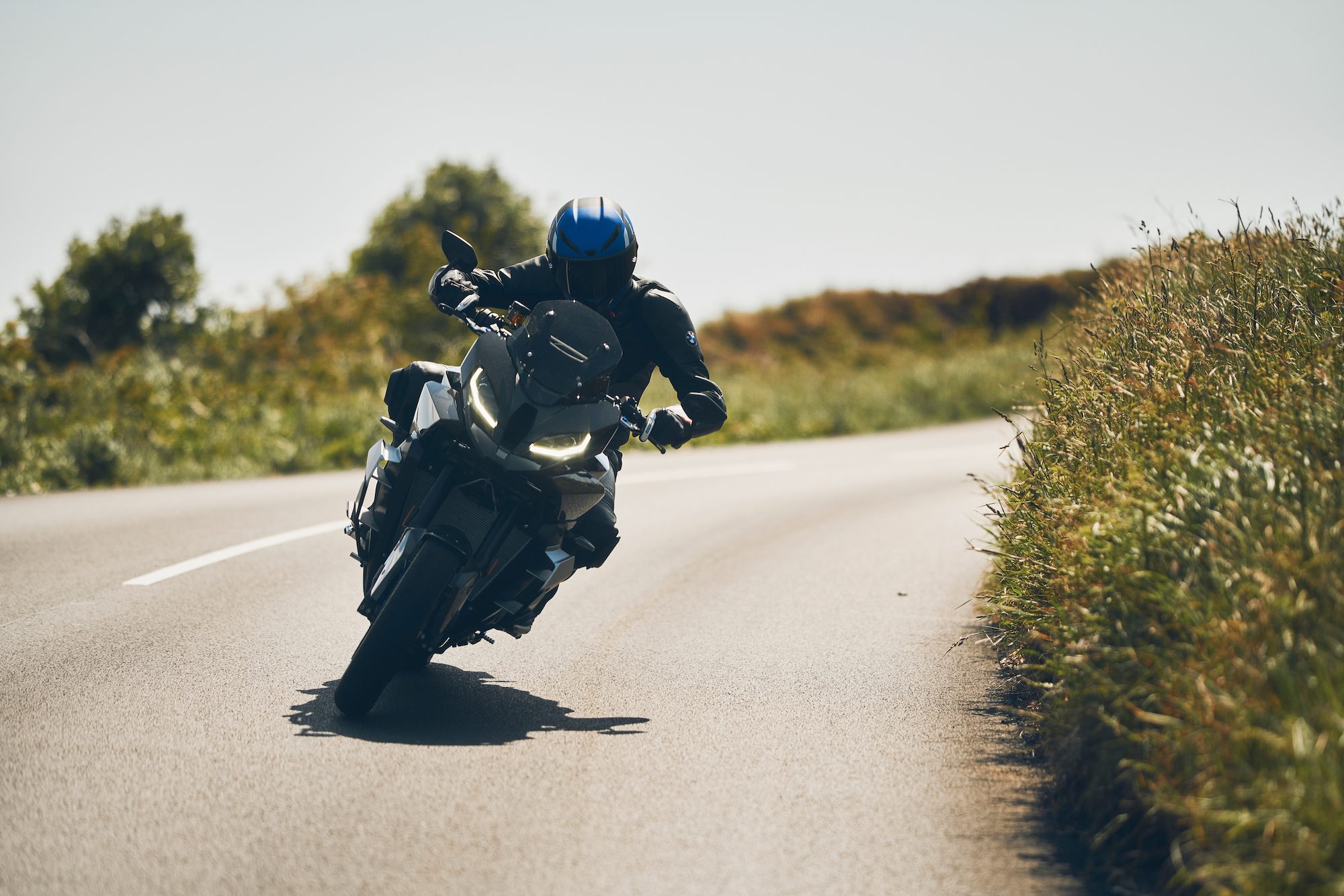 We also see the intoxicating combo of low weight (DIN is 492lbs), and BMW's ShiftCam tech-happy, In-line four, capable of over 200hp singing (screaming) to a top speed of around 174 mph. Aided by the same M brake calipersbraking system as her siblings – the M 1000 RR and the M 1000 R – BMW's new XR 's heart is mated to a stupid amount of electronics (the list of which is yet to be released), ensuring that this baby is as sensitive on the track as she is in the local mud piles. 
Naturally, BMW is happy with the thing, though we're not going to be getting any more details until the second half of 2023. Stay tuned, and we leave you with words from Dominik Blass, the Product Manager for BMW.
"With the M 1000 XR prototype, we are providing a first preview of the third BMW Motorrad M model, in our anniversary year," enthuses Blass. 
"We have developed the M 1000 XR, based on the current S 1000 XR, S 1000 RR and M 1000 RR, as a long-distance sportbike with supersports riding dynamics for the road as well as for the track." 
This slideshow requires JavaScript.
What do you think of BMW's M 1000 XR?
*Media sourced from BMW*