BMW Motorrad has turned out half a million GS motorcycles at its factory at Spandau in Berlin. The landmark bike was appropriately the R 1200 S which is the company's top-seller.
The Spandau factory began building aircraft engines in 1939, then motorcycle parts for the Munich factory before all production was moved there in 1969. Since then, they have produced more than 2 million motorcycles.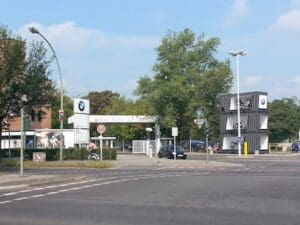 But we wonder how much longer the company will produce all its motorcycles at the Berlin factory. The brick factory is heritage listed and engineers claim that makes it difficult to adapt the internal structure for new assembly lines.
The German company has built some motorcycle engines in Austria, China and Taiwan, and has car manufacturing plants all around the world, so it seems strange BMW Motorrad hasn't move on to a more modern and flexible factory.
With fast-growing markets in Indian, China and South America, BMW Motorrad must be considering adding other plants or at least updating some of its assembly plants to full motorcycle production. At the moment, BMW only has a motorcycle assembly plant in Brazil, but has car assembly plants in Thailand, Malaysia, Russia, Egypt, Indonesia and India.
Other top-end motorcycle manufacturers have started building outside their home countries and even that iconic American brand, Harley-Davidson, is building its new Street family in Indian as well as Milwaukee.