BMW Motorrad is celebrating 
40 years of its GS models
 with three new models, extra standard features and anniversary styling touches for its current line of GS models.
GS stands for Gelände/Straße in German which literally translates to "terrain/road". But it is also referred to as "off-road/road sport" which means it will tackle all sorts of roads in a lively fashion.
Long before Charley Boorman and Ewan McGregor made the GS name famous, BMW's GS models were conquering the Dakar Rally and taking adventurous riders to remote parts of the world.
To celebrate 40 years of GS bikes, BMW is adding three new models: G 310 GS, R 1250 GS, and R 1250 GS Adventure. They arrive in Australia early in 2021.
BMW Motorrad Australia GM Andreas Lundgren says the new models include many optional features as standard "improving on already fantastic and highly capable bikes that have proven such a hit with Australian BMW Motorrad customers over many years".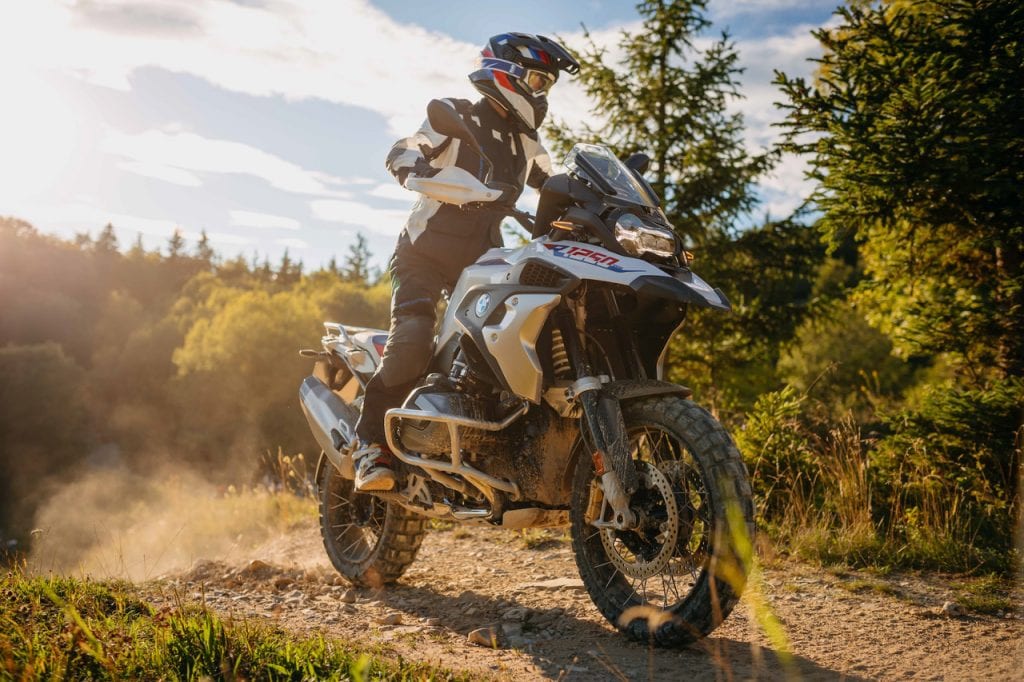 G 310 GS:
The 313cc engine now comes with "electronic throttle grip" (electromotive throttle controller) for more sensitive throttle response and automatic idle speed \to prevent newbies from stalling the engine.
It also features a self-boosting anti-hopping clutch to reduce engine drag torque and reduce rear-wheel lock-up when braking and gearing down. The clutch lever now has a softer pull and four-stage adjustment, along with the brake lever.
The new BMW G 310 GS comes with LED headlight and taillight.
It now has "rallye" styling with a red frame and Kyanit blue metallic tank.
The BMW G 310 GS "40 Years GS" edition features the famous historical black and yellow aint from the the R 100 GS.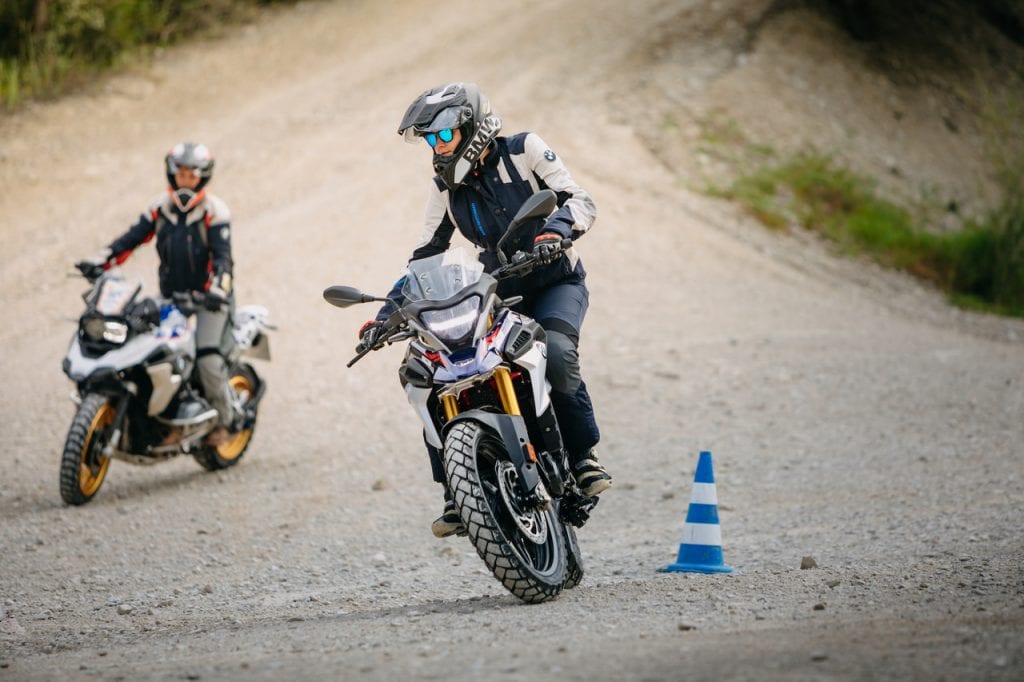 R 1250 GS and R 1250 GSA:
These adventure tourers now come with Dynamic Traction Control and Integral ABS Pro as standard.
The new standard "Eco" riding mode encourages efficient riding, while Pro riding modes can be equipped as optional equipment ex-works.
Pro also features a dynamic engine brake control to avoid rear-wheel lock-up.
BMW Integral ABS Pro with cornering assistance is also fitted as standard on both models.
The additional expansion of the riding mode concept results in more new functions. For example, it adapts ABS control characteristics to the respective riding mode for maximum control.
The Hill Start Control ride-off assistant is standard equipment and enables convenient stopping and starting when riding uphill.
Hill Start Control Pro (HSC Pro), also standard on Australian specification models, improves starting performance in all riding conditions.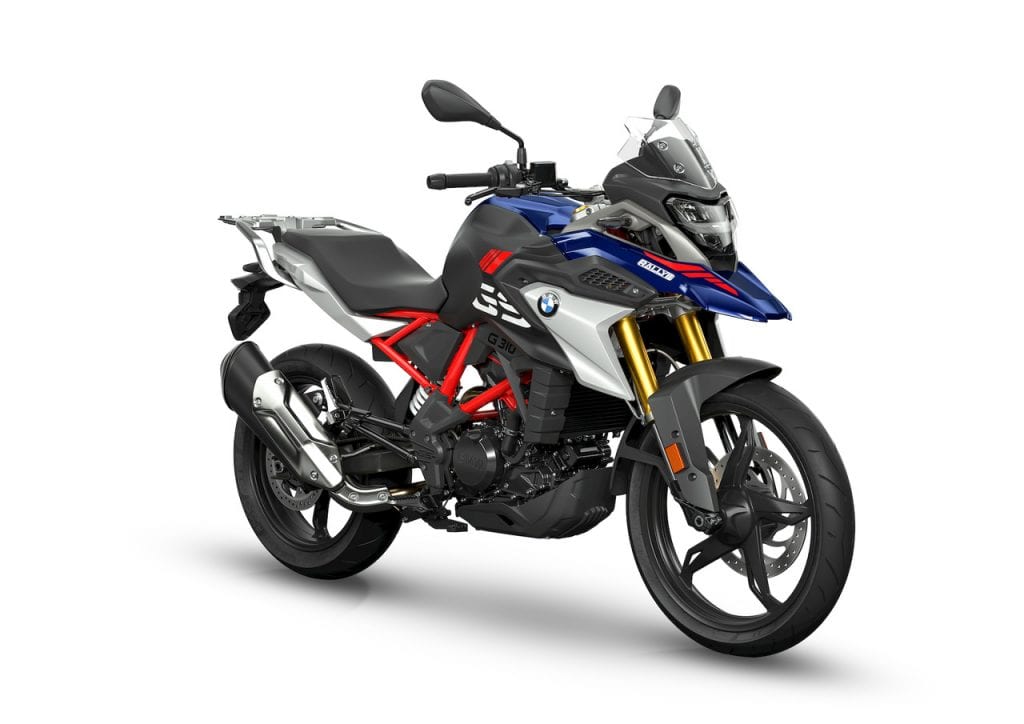 Both models get new full-LED adaptive headlights, cruising light and function-integrated turn indicator bulbs. The optional "adaptive headlight" package allows the low-beam headlight of the standard full-LED headlight to turn into the curve depending on the inclined position. In future, the welcome light ("Welcome" function), the "Good bye" function and the "Follow me home" function for orientation will be available as optional equipment.
With the optional cruising light equipment, the two front turn indicator bulbs can be permanently dimmed simultaneously. In the case of the multifunctional rear indicator lamps, the standard rear LED flashing turn indicators are replaced by LED flashing turn indicators, which can emit yellow flashing light and red brake light or rear light simultaneously.
Vehicle voltage and USB sockets are now standard as well as seat heating for rider and pillion.
Options include 30mm bar risers, various rider seat heights and footrests.
The R 1250 GS and R 1250 GSA arrive in a dynamic basic colour and two triple black and Rallye style variants.