If you are still restricted from riding due to the pandemic lockdown, you could spend a few hours putting together this BMW Boxer engine scale model with realistic working parts.
BMW's famous Boxer engine is now available as a working 1:2 scale model of the engine from the 1973 BMW R 90 S.
The scale model costs about $A250 through Amazon and features 200 parts which lock together and do not need gluing. BMW claims it will take a bout three hours to put together.
Scale models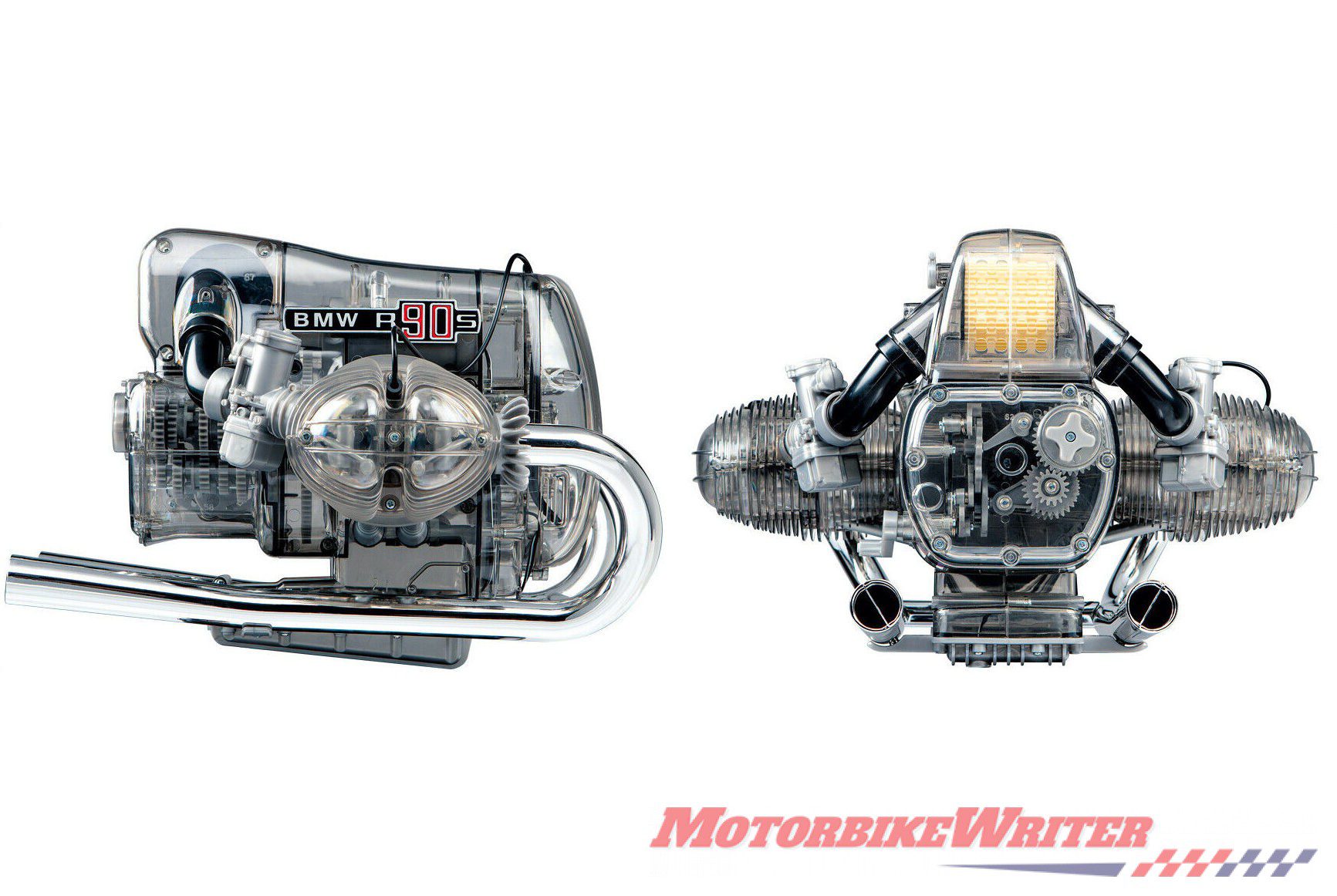 And when it's all finished, all the internal mechanical parts — pistons, crankshaft, valves, pushrods and rockers — move realistically thanks to a small electric motor.
If Lego is more your scene, you can buy a BMW R 1200 GS ($A104), a Harley Fat Boy ($A159.99) or wait a little while for the Lego Panigale V4 R model.
Boxer engine history
The Boxer engine design was invented by German engineer Karl Benz in the 1890s. Yes, the man who helped establish BMW's main competitor, Mercedes-Benz!
However, boxer engines weren't used in motorcycles for a couple of decades and they were all placed with the cylinders in line.
BMW was the first to place the Boxer engine sideways in their R 32 motorcycle in 1923 with the heads sticking out the sides for more effective cooling.
It is called a Boxer engine because the pistons counterpunch like a boxer's firsts.
The R 32 engine was designed by aircraft engineer Max Friz who used lightweight materials borrowed from aircraft manufacture, such as alloys in the pistons for the first time.
It also departed from other bikes of the time with no chain-drive between the engine and the gearbox and no chain or belt leading to the rear wheel. Instead, it had a sealed valve shaft which kept the bike and rider clean and was easier to maintain.
This model is based on the engine in the venerable R 90 S which was the inspiration for modern R nineT.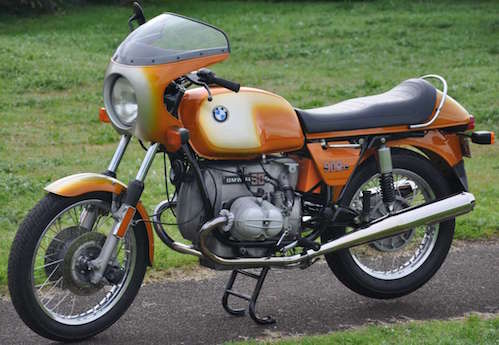 It had a 49kW 898cc, four-stroke Boxer engine with large Dell'Orto carburettors and was capable of 200km/h.
The R 90 S was also the first series-produced motorcycle to come with a fairing fixed to the handlebars.