The possibility of BMW releasing a big Boxer engine with a capacity up to 1800cc has increased with the engine appearing in another amazing custom motorcycle.
The mystery engine first appeared last year when Japanese custom builders from Custom Works Zon rolled out what they called a the Departed R18.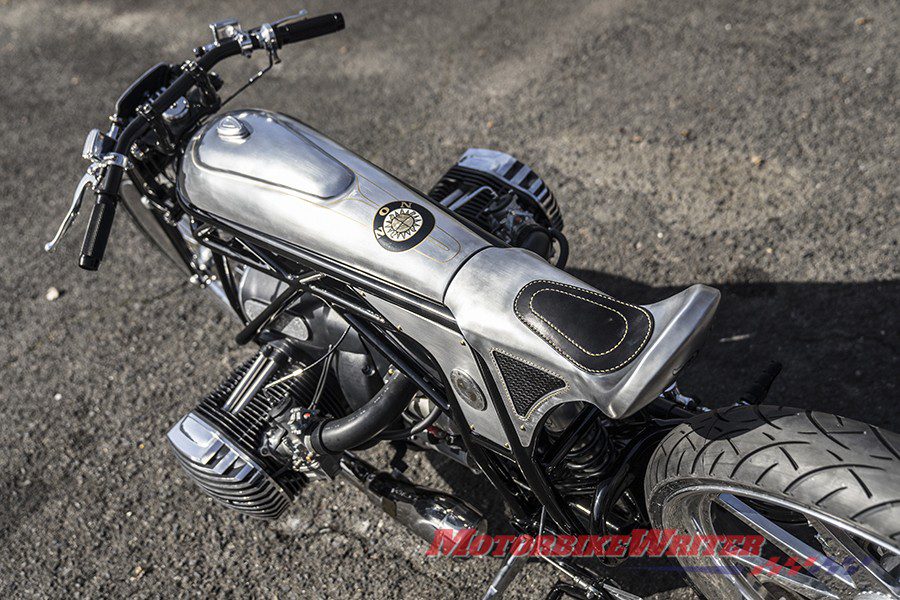 R18 could have been a reference to the year 2018, but it could also be a reference to an engine capacity of 1800cc.
Big Boxer
Now the big boxer has re-appeared in this Revival Cycles custom with a birdcage frame like an intricate and expanded trellis frame.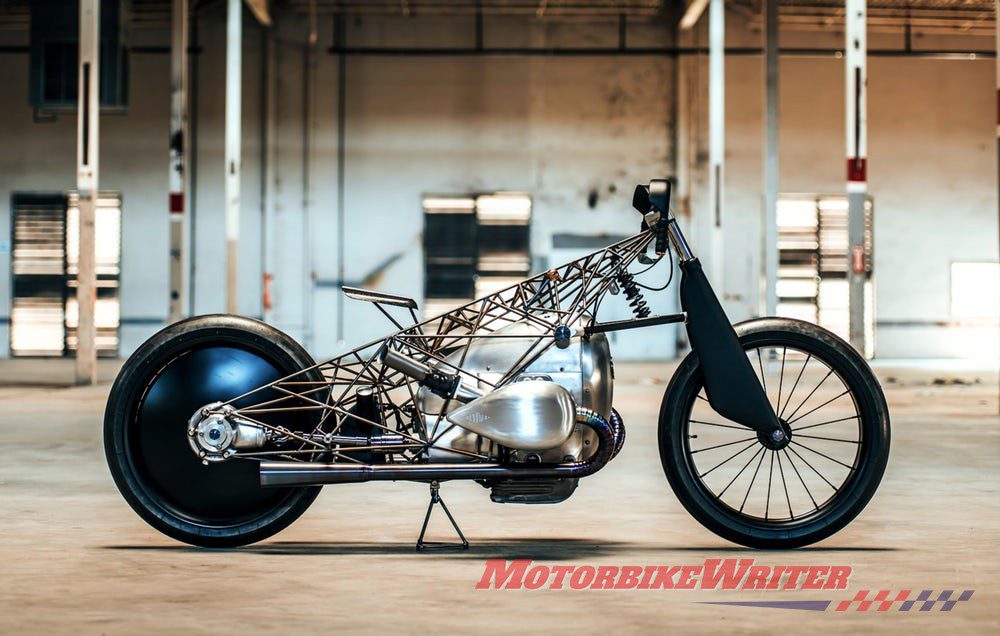 Naturally, it's called The Birdcage and was inspired by the 1960s Maserati Tipo 61 Birdcage race car.
Unlike the Japanese custom with cooling fins on the chromed head cover, this custom has a solid aluminium head.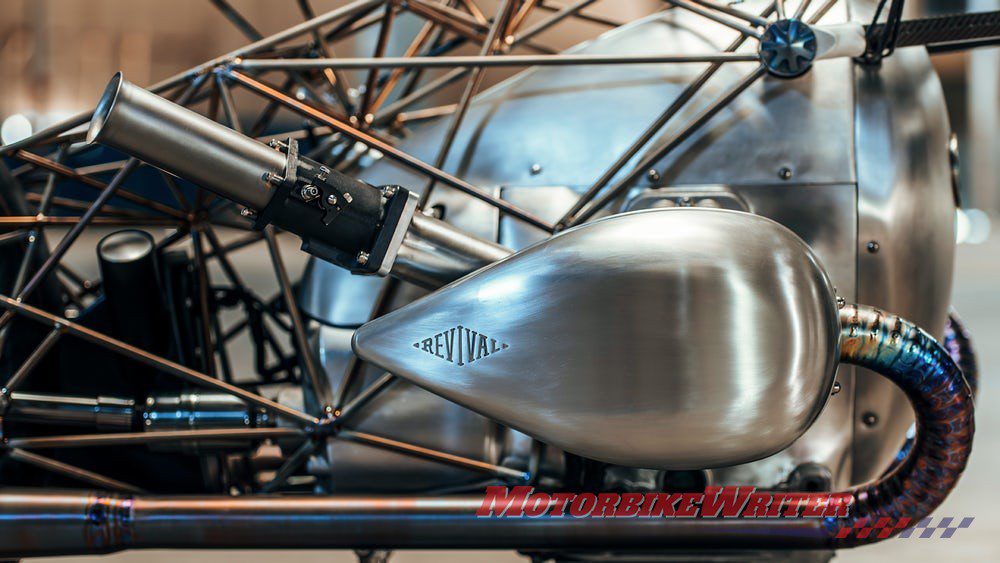 But the rest of the engine looks the same and it was also provided by BMW.
Unlike the new R 1250 ShiftCam models, it doesn't appear to have liquid cooling, but oil and air-cooled heads.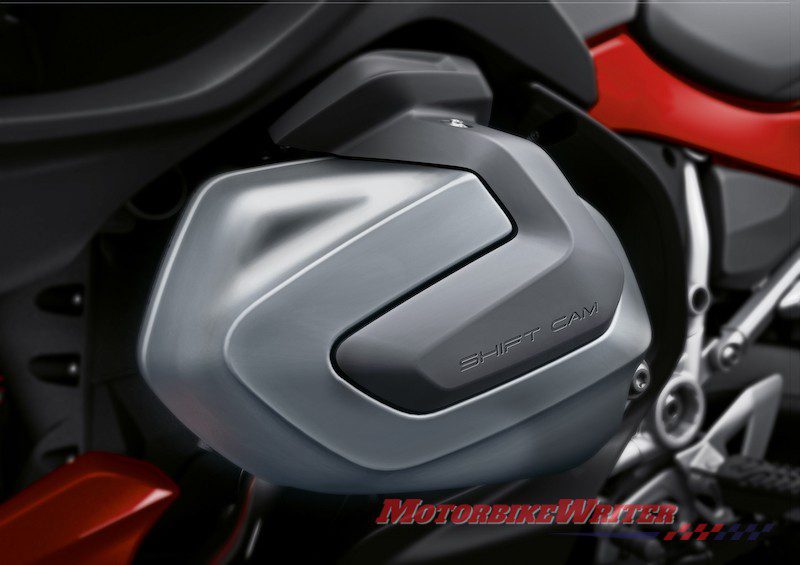 Click here for Aussie pricing on the new R 1250 models.
Here is a video that provides an audible clue to the big boxer. It sounds absolutely awesome!
At the end of the video the Japanese custom builders from Custom Works Zon speculate on what type of bike BMW will build around the engine.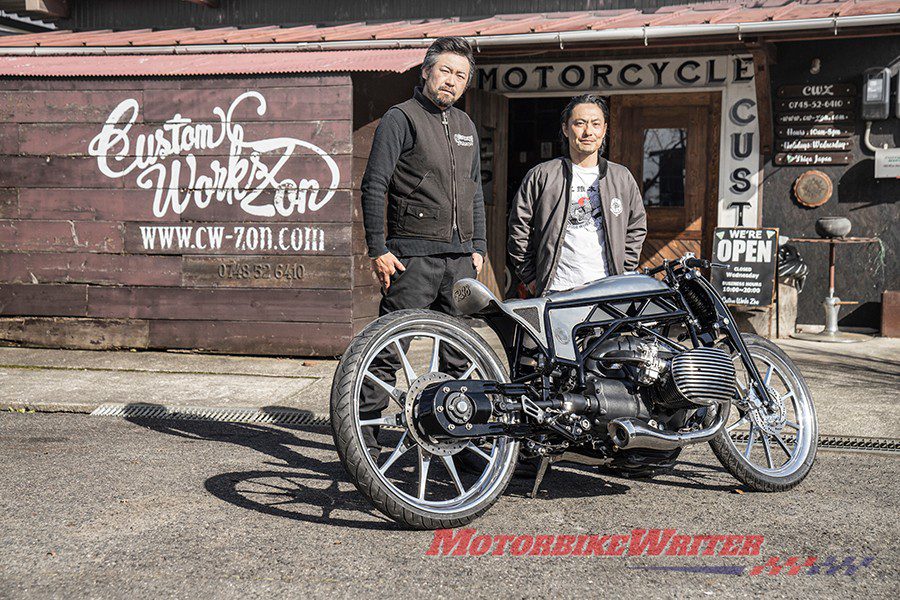 BMW said: "Further details about the engine and its possible future use will be communicated at a later point in time."
There has been no further comment with the release of the Revival Cycles custom.
Custom history
The Bavarian company has a history of handing over custom builds to outside design houses that eventually turn into production models.
A prominent example is the R nineT which started as the Concept Ninety by Roland Sands Designs in LA.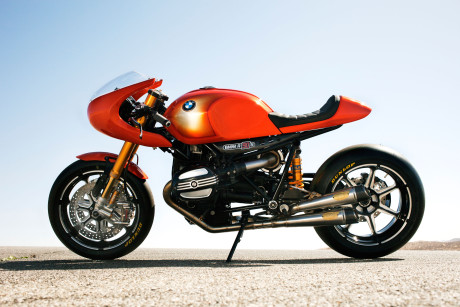 These custom projects are pretty wild and we don't expect BMW to produce bikes such as these.
However, we remain ever hopefully of a big 1.8-litre Boxer!
Nostalgia
These bikes follow the equally wild Nmoto Nostalgia based on the R nineT.
Nmoto has now started producing a limited number of these retro R nineT customs.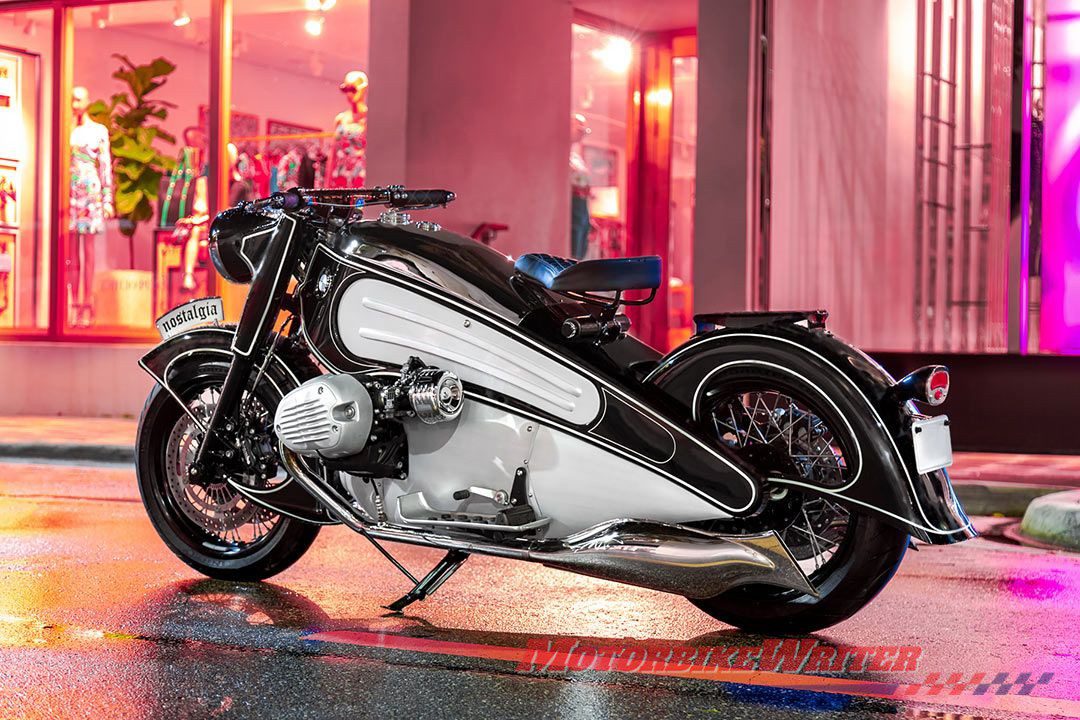 Retro and nostalgia bikes are big business at the moment.
Triumph is having enormous success with its Bonneville dozen-model range, Ducati's Scrambler has become their top seller, Kawasaki has won hearts with its Z900RS and BMW has had enormous success with its R nineT.