Carbon fibre motorcycle parts have taken a step closer to mass production with BMW Motorrad winning a JEC Innovation Award for the development and manufacture of a carbon fibre swingarm for its 2017 HP4 RACE.
The swingarm was made in a cost-effective mass-production technique using welding robots. The process is expected to lead to more lightweight carbon fibre products in future motorcycles.
In fact, the entire main frame of the HP4 RACE is made of carbon fibre reinforced plastic produced by the RTM process.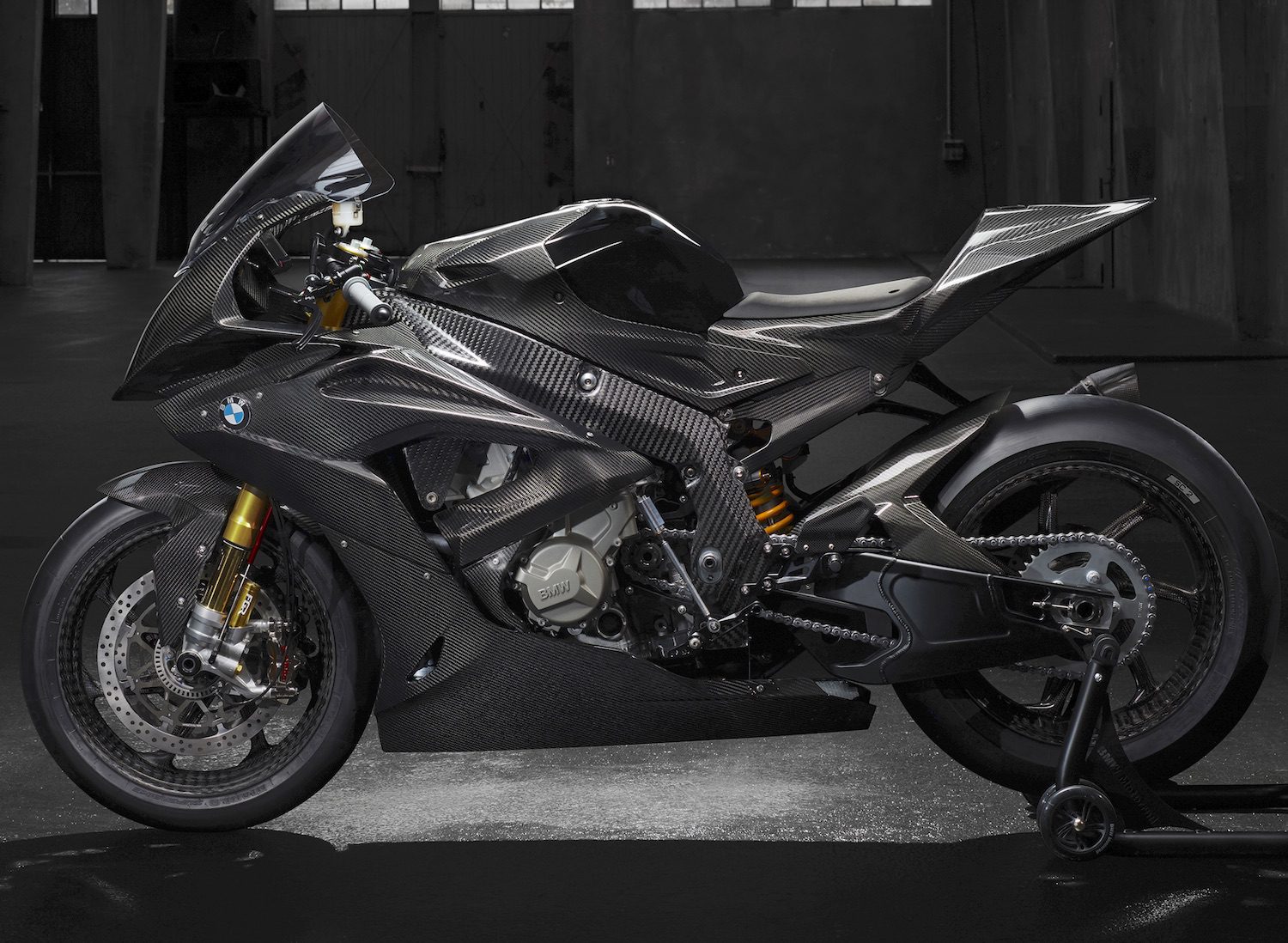 Carbon fibre and other lightweight materials are becoming more prevalent in motorcycle design with a wide range of benefits to handling, braking, acceleration, fuel economy and emissions.
The properties of carbon fibre that make it so attractive to motorcycle manufacturers is its light weight and high strength.
We recently switched to Blackstone TEK carbon fibre wheels on our 2006 Ducati GT1000 project bike and were stunned at the wide range of benefits it brought to the bike.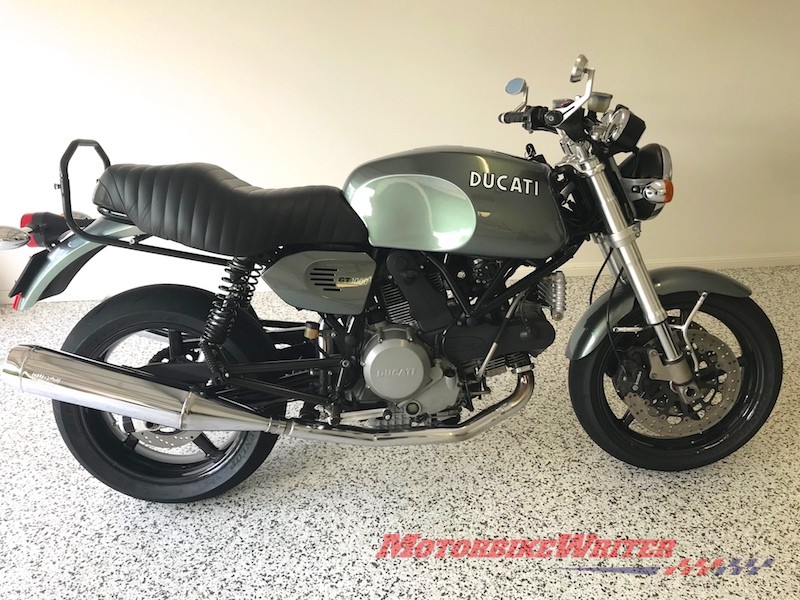 Carbon history
Carbon fibre construction has come a long way since it was first used in a motorcycle in 1994 in Cagiva's C194 500cc two-stroke.
It featured a chassis made of carbon-fibre and alloy, but was short-lived.
The other famous early use of carbon fibre was in chassis of the Britten V1000, designed and hand-built by Kiwi John Britten.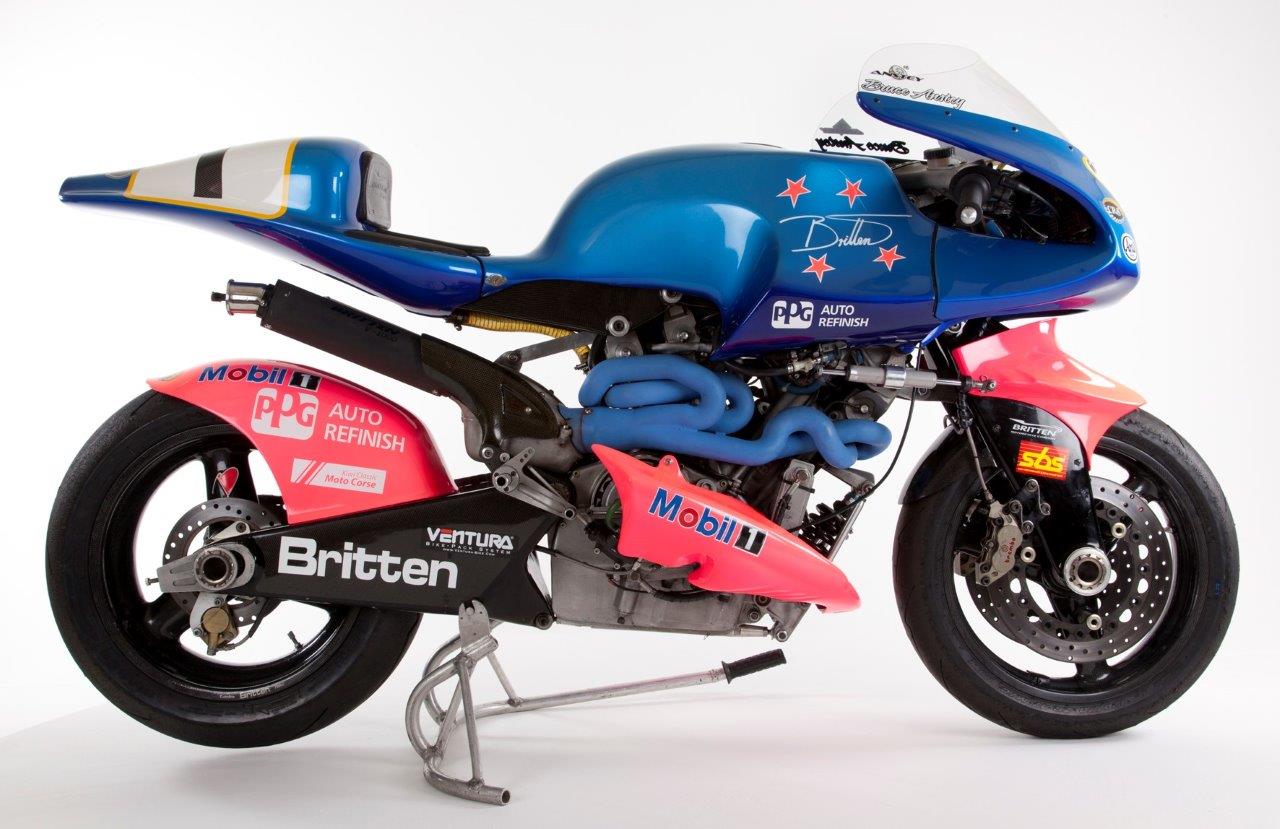 John, a brilliant, but dyslexic mechanical engineer, died of skin cancer in 1995 having hand-built only 10 V1000s.
Carbon fibre is today used extensively in motorsport and expensive automobiles and motorcycles such as the Ducati Desmosedici.
Carbon swingarm project
Carbon fibre is expensive because it is difficult to mass-produce.
However, manufacturing processes are improving, resulting in better quality finishes and cheaper products.
Joachim Starke, who is in charge of BMW's lightweight composite fibres, says the HP4 RACE combined optimum technical qualities, uniform manufacturing quality and cost efficiency for the first time.
The HP4 RAE swingarm was made of carbon fibre reinforced plastic with CFP tape reinforcements using thermoplastic material.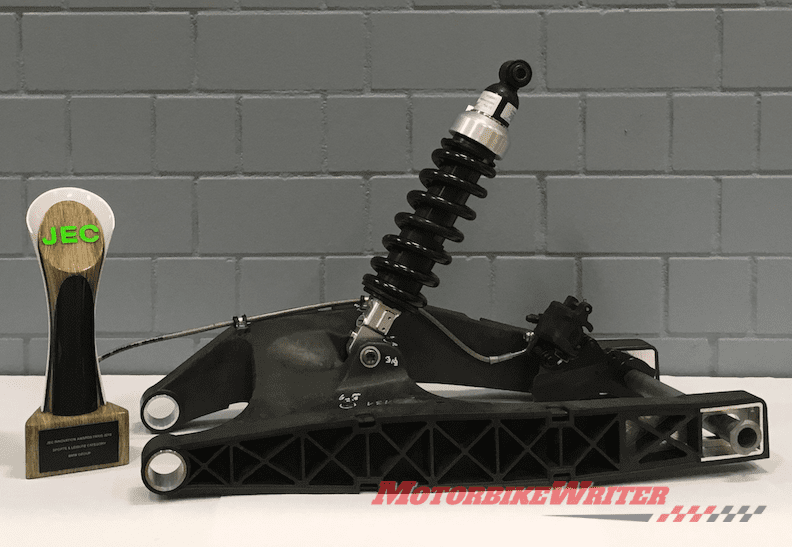 BMW believes it will be possible to establish a cost-efficient manufacturing process suitable for the large-scale production of such injection-mould components.
He says they developed a technology that allows precise configuration of component properties by using a variety of composite and metal inserts.
"This scalability means that a single tool can be used to produce a wide range of different components at cycle times of less than a minute," he says.
"The maximum strength can be adjusted by means of additional CFP panels which can be thermoplastically joined."
BMW also used welding robots in the process to reduce costs.
The HP4 RACE carbon fibre project will form the basis for the use of carbon fibre in serial production of BMW motorcycles and automobiles.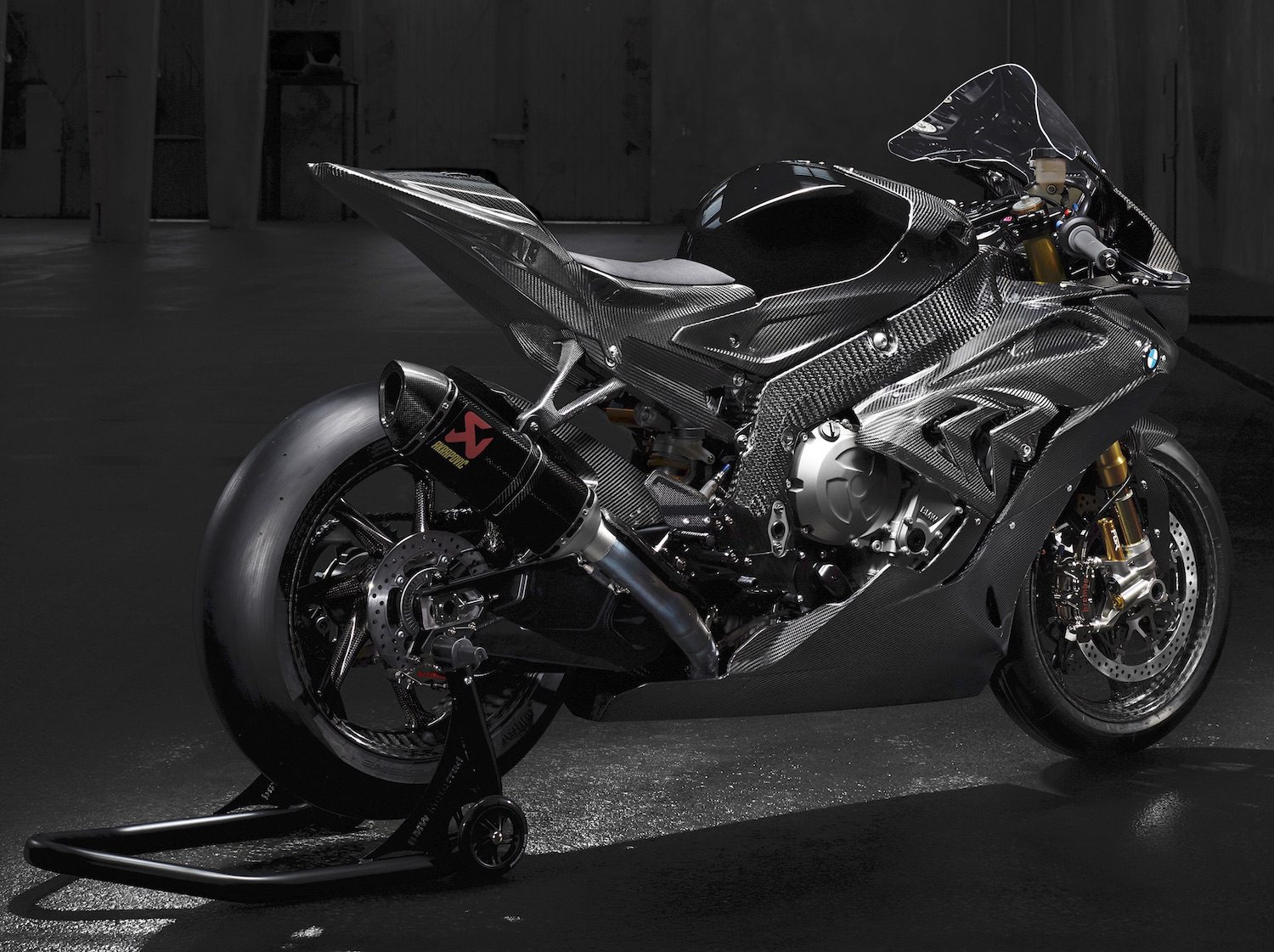 Carbon technology explained
BMW project manager Elmar Jäger explains the technology:
We opted for chassis components under continuous load since the requirements involved are especially demanding. While car chassis parts are concealed, the visible motorcycle rear swinging arm was ideal for our project since the forces at work are immediately evident. Our production technique uses CFP in the form of high-strength endless fibres where this is required by the stress pattern, while an injection mould part with short CFP recycling fibres is used where the stress levels are not as high. In this way, we developed a cost-efficient design that can be scaled according to requirements by inserting endless fibres with varying levels of strength in the same tool.