While the supercharged Kawasaki H2 costs almost $40,000, the touring version will blow you away at $34,999 ride away including panniers and centre stand.
Kawasaki Motors Australia national sales and marketing manager Robert Walker says the reason for the comparatively low price is simply "global volume".
He says the H2, H2 Carbon and H2R track-one models are niche products made in low volumes.
On the other hand, the H2 SX SE will be produced in big volumes.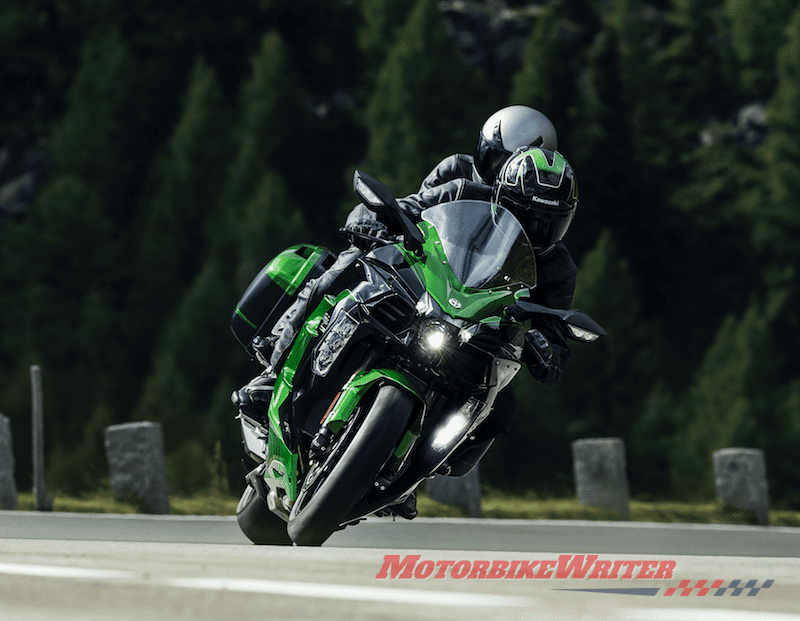 He says it will replace the 1400 GTR which will be phased out in Australia.
Also affecting the price is the SX SE comes in Emerald Blazed Green with Metallic Diablo Black paint rather than the special mirror-chrome paintjob of the H2.
The ride-away price is based on the Sydney 2000 post code. Prices at your dealer may be a few hundred dollars more or less.
You can calculator the exact price for your postcode by visiting the website and clicking on the "How Much?" tab.
Price includes includes stamp duty, 12 months compulsory third party insurance, 12 months rego, statutory fees and charges, dealer delivery and any current promotions.
Superpowered tourer
The Ninja H2 SX SE is powered by the same supercharged 998cc in-line four as the H2, but tuned for "more practical road use" and  better fuel efficiency.
Yet it retains the H2's peak power of 147kW with 154Nm of torque and three engine modes for full power, middle and low.
Further monitoring the brute power is an Inertia Measurement Unit with rider electronic controls for traction, corner braking, wheelies and engine braking.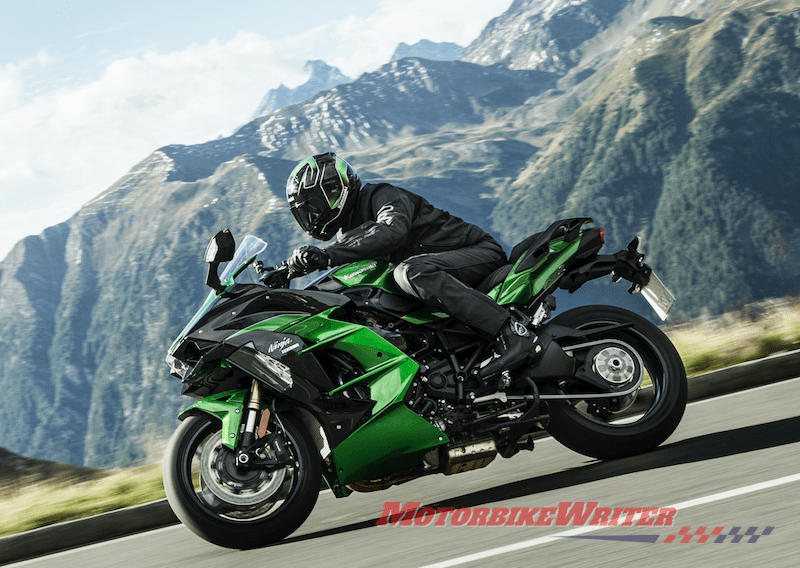 There is also a hydraulic slipper band assist clutch for a light lever feel and no rear-wheel lock-ups under downshifting.
Speaking of which, it will have lightning shifts with a clutchless quick shifter both up and down.
The SE comes standard with cruise control, TFT colour screen, steel-braided brake hose, LED lighting, comfort seat, DC socket, large windscreen, centre stand, frame sliders, knee pads, a helmet lock and panniers.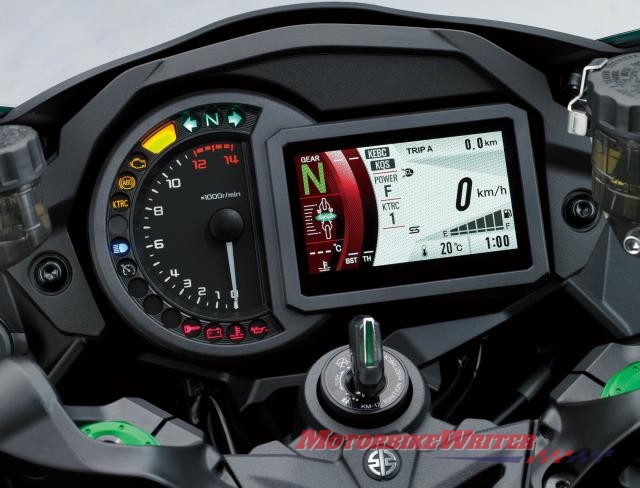 When you remove the panniers, there are no visible panniers rails or racks.
It sits on fully adjustable supersport-sourced suspension with a lightweight trellis frame delivers light, natural handling.