The world's fastest blind rider, Ben Felten, plans to return to Lake Gairdner in 2020 to raise the bar over 300km/h.
Team Blind Speed Kawasaki took their 2018 Kawasaki ZX-10R to the South Australian salt flats recently to beat his own world record of 272.596km/h set in 2018.
While he repeatedly raced within 5km/h of his record, he says they still have "pace up our sleeves".
Watch this video and see what it's like to ride at nearly 300km/h!
Foiled by weather
The Aussie was foiled by extreme heat, high winds and showers, but now ironically claims "300 plus is firmly in our sights".
"The Ninja went like an arrow," he says.
"There is so much left in it."
"In rubbish conditions we exceeded every expectation I had for 2019.
"To the challengers heading Down Under next year, good luck. We're going to be a lot faster."
Click here to send a message of support to Ben's Facebook page.
Blind rider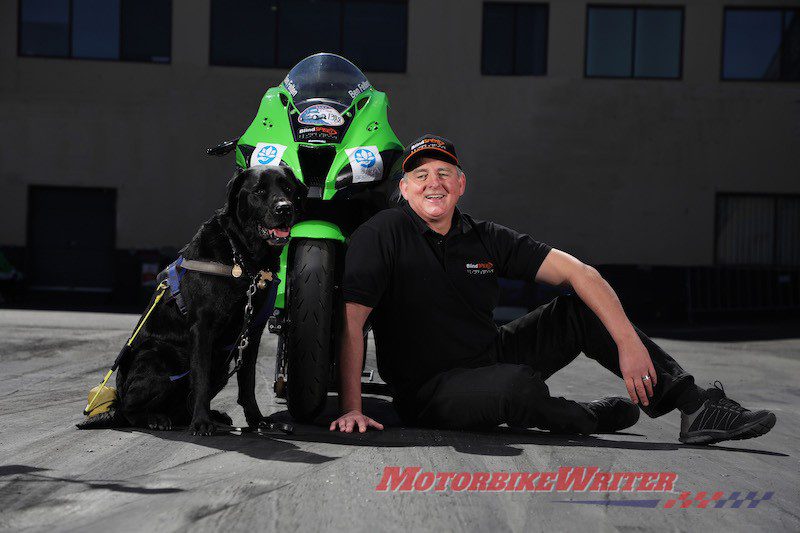 At 15, Ben crashed his bike into a tree and was diagnosed with Retinitis Pigmentosa, a degenerative eye condition.
He continued to race motorcycles until he was 24 and went totally blind at 37.
But that didn't stop him dreaming and riding.
He set an Australian record for a blind rider in 2014 with 219.96km/h (136.67mph) on his modified Suzuki GSX1300R Hayabusa at Temora Airport.
In 2017, he went within 14km/h of the world record when he rode a Yamaha R1 to 251.46km/h (156.25mph) at Lake Gairdner.
He smashed the world record last year by more than 20km/h.
Magoo leading the blind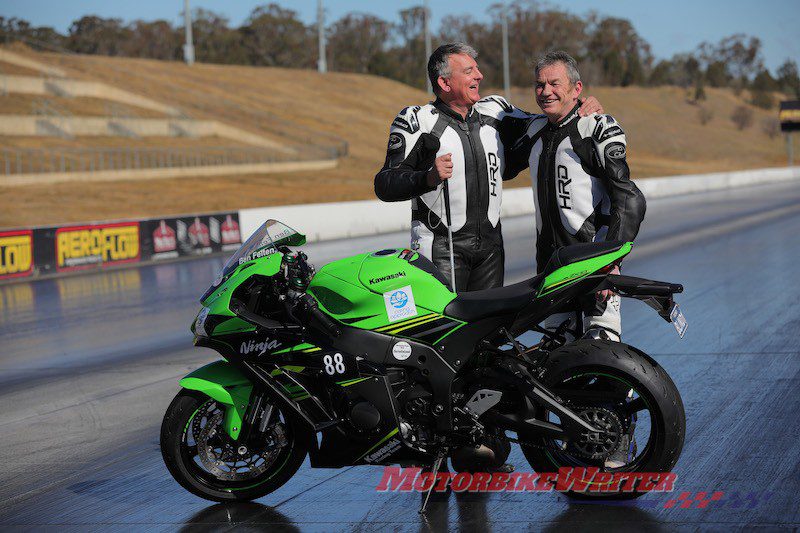 Ben races his Kawasaki with the aid of his guide, former GP racer Kevin Magee, whose nickname is Magoo, the almost-blind cartoon character!
Magoo guides Ben via radio contact to help him steer his Kawasaki ZX-10R on the salt lake.
"The way I turn incrementally at high speeds is by putting pressure on the foot pegs," Ben says.
"At the finish line and in the pits I navigate with Magoo's guidance and people are amazed at our level of control."
This year Ben and Magoo worked out kinks in their navigation strategy as they shook the bikes down.
They are now preparing for the 2020 event which marks the 30th anniversary of Speed Week and dry lake racing in Australia.
(Main image from Claudine Burgess – Define and Shine)