With over a decade of experience in the custom painting and airbrush painting, Blaze Artworks is an award winning paint studio. Select from one of the 100+ custom motorcycle helmet designs already in stock or submit your own helmet design to a professional Blaze craftsmen.
Either way, you are sure to end up with a high-quality custom Airbrushed Motorcycle Helmet.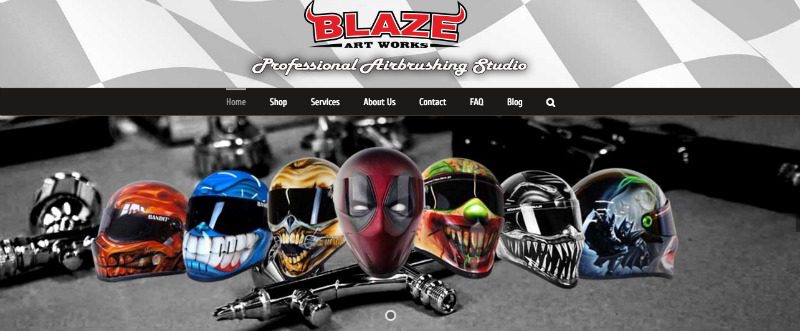 Here are my favorites helmet designs from Blaze Artworks:
There are over 600 more designs available, but these are my own personal fav's. Blaze also offers very reasonable worldwide shipping rates so don't let that hold you back from your next Badass helmet!
Check out the detail on this close up video of the Bandit XXR Vampire Face Helmet: