The biker brotherhood has been with us for a long time. But where did it start?
Coe D. Meyer, owner of Gypsie Vintage Cycle believes it started in his shop in Sturgis, home of the world's biggest motorcycle rally.
Coe says the shop is the site of the original Indian motorcycle shop in Sturgis, owned back then by Clarence "Pappy" Hoel who 74 years ago founded the motorcycle racing events that became the Sturgis Motorcycle Rally.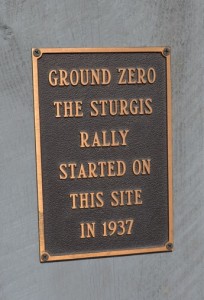 Coe says Pappy is not only responsible for founding the rally, but also the "biker brotherhood".
"I believe that brotherhood thing started right here," he says.
This is how he tells the story: After World War II, a lot of American soldiers returned home "pretty messed up". Many bought ex-Army motorcycles and others bought new motorcycles which were cheap back then.
These lost souls wandered the country looking for themselves and trying to unwind from the mental rigours of battle. They were affectionately called "gypsies", says Coe.
Coe says many of these gypsies passed through Sturgis after crossing the northern high plains.
"In those days most of these roads were gravel and it was pretty hard going and they would pull into this shop and they would be hungry, thirsty and their bike would need some work. Pappy would greet them with the term 'brother', then give them a place to sleep, and something to eat and drink while he fixed their bike," he says. "That's where I believe biker brotherhood started."
Pappy started the Jackpine Gypsies motorcycle club to encourage motorsport and show the virtues of the motorcycle brotherhood.  However, Coe says the Jackpine Gypsies has lost direction because of the power-play of some of its executive. He's started a campaign to unseat them and take the Gypsies back for the members and for Pappy's memory.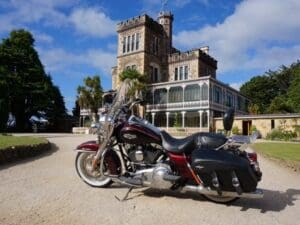 Interestingly, Coe started the business on the site of the original store by accident.
"I bought the building 20 years ago and didn't realise it was the original building until a few years ago," he says. He was only alerted to the fact when a colleague found a press clipping which showed a photo of Pappy outside his shop.
Back then it was an Indian dealership, but today it's a vintage shop, selling restored motorcycles all around the world, including Australia. "You guys are just queer for old CL350s," he says.
"If there was a brand that was my favourite, it would be the Indian, of course, but today the bikes that turn me on are vintage bikes," he says.