Billy Joel seems to have partially solved the mystery surrounding fellow rock star Bruce Springsteen's Moto Guzzi which broke down recently.
It was apparently built at Billy Joel's 20th Century Cycles custom motorcycle shop on Long Island which specialises in turning modern motorcycles into retro customs.
On Monday, Billy Joel played the Boss's Born to Run at his Madison Square Garden concert after telling the crowd his company had built Bruce's bike which broke down with a flat battery.
A group of American war veterans out for a ride on Veterans Day stopped to help the stranded biker who turned out to be The Boss!
When Billy found out, he contacted Bruce to apologise.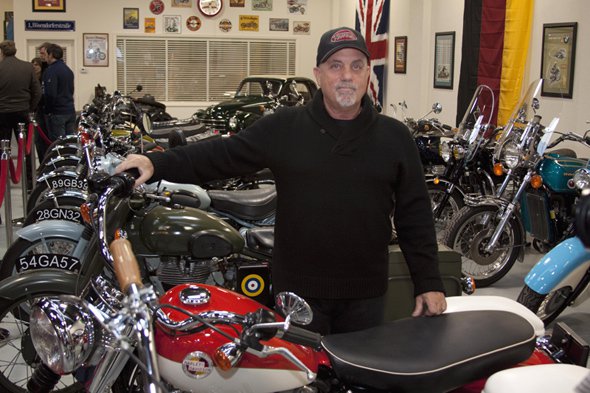 Billy opened his custom shop in 2010, mainly as a gallery to display his 70-odd motorcycle collection.
While the shop website says they do not sell or maintain bikes outside of the collection, it seems he does the odd custom favour for rock star friends.
As for exactly what year and model of Moto Guzzi Bruce rides, the answer is still up in the air. Many readers thought it was a '70s or '80s California, Eldorado, or a police special.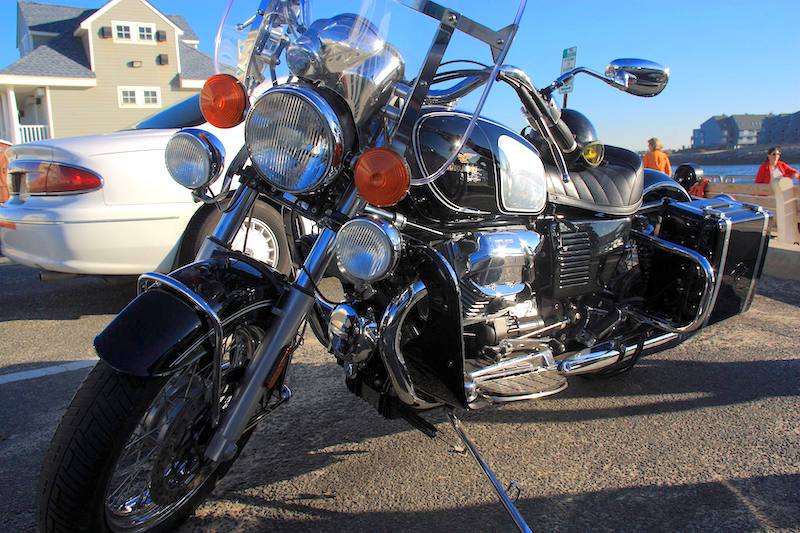 However, it could be a later model made to look older, judging by these comments on the shop website:
20th Century Cycles is the culmination of Billy Joel's love of motorcycles and his passion for motorcycle design. Since, in his opinion, he believes that vintage motorcycles look better and, since he also is aware that modern motorcycles tend to work better, all of the bikes in the collection have been transformed in one way or another into rideable, practical machines with a nod toward the past.
Meanwhile, the Good Samaritans from the Post 54 Legion Riders say the bike only had 500 miles (800km) on the odometer, which also indicates it's a modern classic custom.
A spokesman for the riders says they have been overwhelmed with the worldwide publicity since they stopped to help the Boss.
"When I told the story on our Facebook group I only expected the usual couple hundred people who 'liked' our page to see it," he says.
"Within hours of posting it was going viral and newspapers and television stations were calling us. It was kind of fun, but maybe Bruce didn't want that."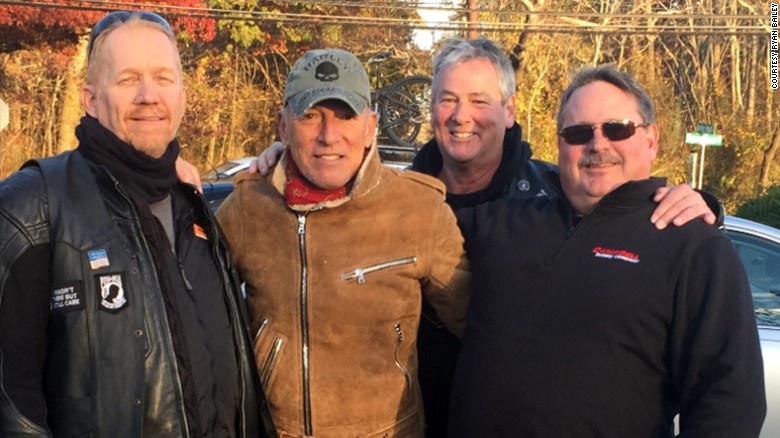 Dan Barkalow, Bob Grigs and Ryan Bailey were on a ride after attending a Veteran's Day ceremony at the Vietnam Veteran's Memorial in Holmdel, New Jersey, when lead rider Dan noticed the broken-down Moto Guzzi on the side of the road.
"I just pulled over and got off the bike and said 'Hey, I think I know you'," says Dan.
It was none other than Freehold-born Bruce Springsteen who has been a motorcycle fan since his teens when he crashed and suffered a concussion that made him unsuitable for conscription into the army during the Vietnam War.
The Guzzi had a flat battery and the riders couldn't access it, so Bruce hopped on the back of Ryan's bike and they rode to a nearby bar where the Boss shouted them a round of beers.

"Nice guy, real down to earth," says Dan. "Just talked about motorcycles and his old Freehold days."
Bruce told them that he got the bike only a few weeks ago.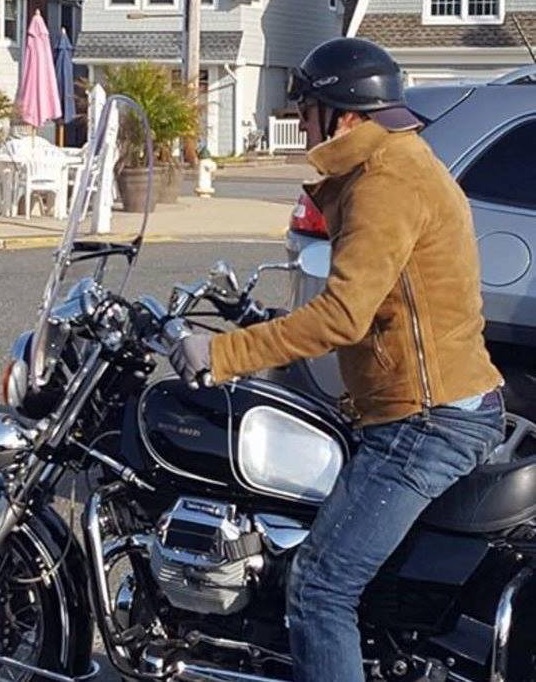 Despite not serving, the Facebook spokesman says Bruce is still eligible to join the Legion because his father was a veteran.
We asked whether he had contacted them for membership.
"No he hasn't," the spokesman says. "I hope he's not upset at us because of the way his motorcycle breakdown got publicised."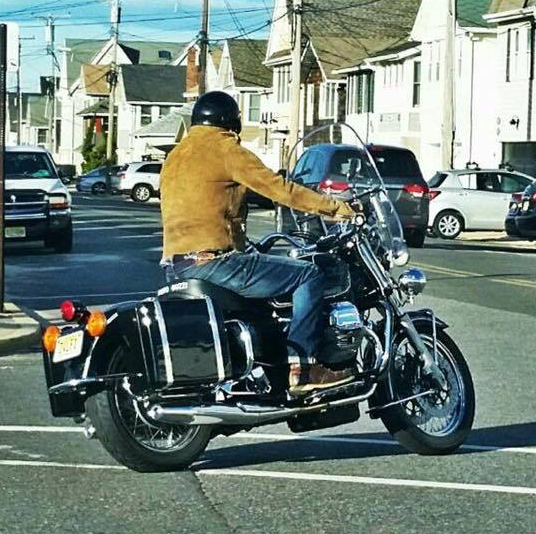 Bruce's love of motorcycles and the open road have been evident in many of his songs over the years.
There are too many songs to quote, but our favourite, "Hungry Heart", also has rock's greatest opening verse: "Got a wife and kids in Baltimore, Jack; I went out for a ride and I never went back. Like a river that don't know where it's flowing; I took a wrong turn and I just kept going."
The Boss also has a long association with various motorcycle brands and was the lead act at the 105th Harley-Davidson anniversary in Milwaukee in 2008.