While most motorcycle rental companies target tourists with large-capacity touring or adventure bikes, one new company is targeting the emerging hipster custom or cafe-racer culture.
Oxford Street Garage, in Collingwood, Melbourne, has a range of customised small-capacity "carbon neutral" motorbikes for hire from $120 a day.
Most of the fleet are single-cylinder Japanese bikes and Royal Enfields.
Owner Georgia Murphy and her husband Tim Petheram (pictured) tell us they are targeting motorcycle enthusiasts and "lifestyle riders" who they describe those looking the "cool" factor, rather than just for the machine. 
"They look for a motorcycle which reflects their personality as a priority," Georgia says.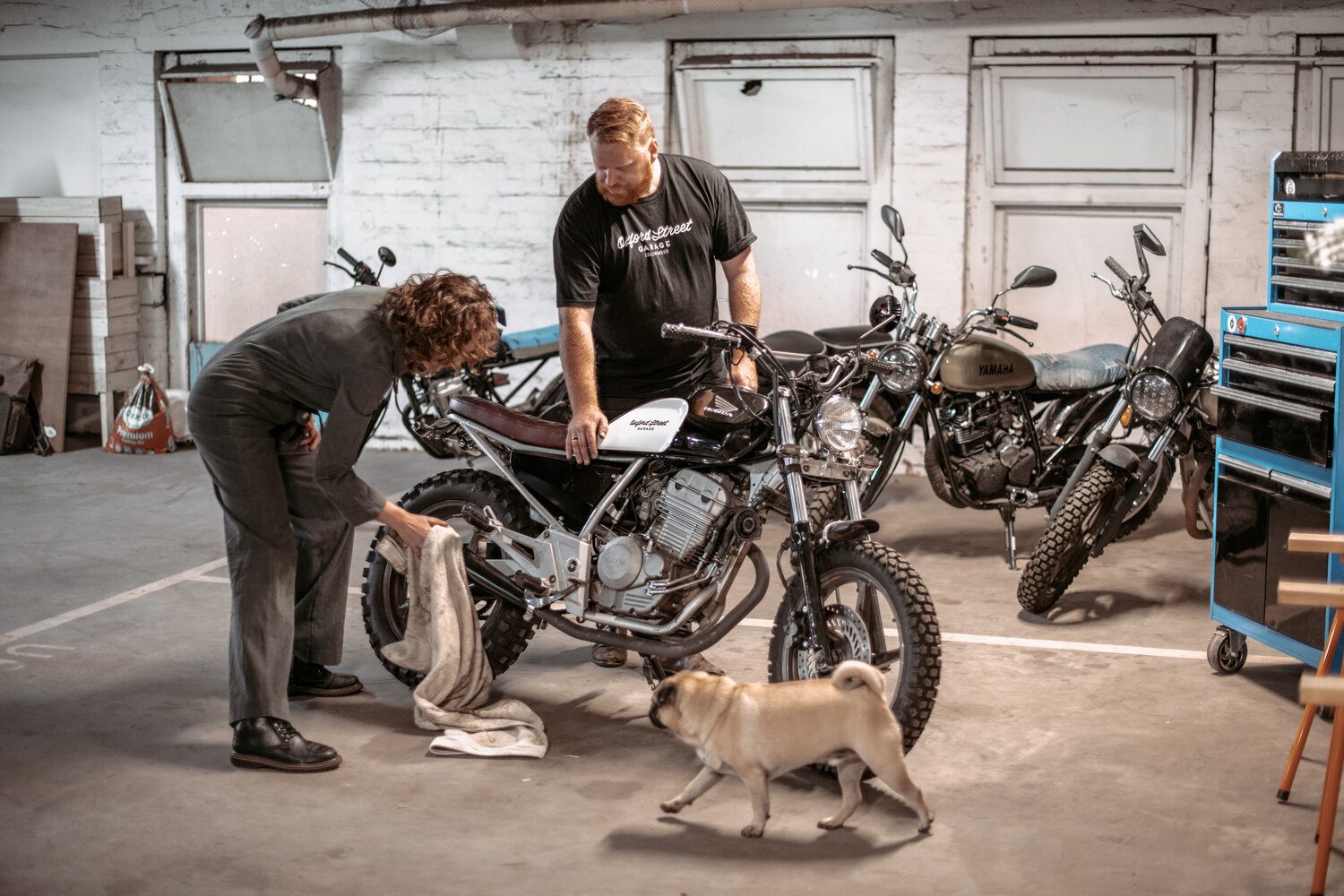 I suppose they mean "hipsters" who — like it or not — have been driving the second-hand market with their small-capacity cafe racer customs.
So, if you don't have the skills, time and patience to slice and dice a bike into your own cafe racer, you can now just hire one and look the part!
"With international travel restrictions, we are seeing people look for other ways to seek adventure, particularly ones close to home," Georgia says.
However, they will also look at expanding their range to include larger-capacity touring and adventure motorcycles in future.
"Riders rent motorbikes for more than just touring holidays," Georgia says. 
"For example, if visiting family or friends in Melbourne, they may wish to have a bike to get around the city during their time here. Alternatively they may choose to take a day trip to Brighton and ride the coastal roads. 
"For these activities low capacity motorbikes may suffice, especially if it keeps the costs down. We also want to cater for a local market that may not be ready for the cost of buying their own motorcycle but still like to get out and ride occasionally."
Carbon neutral
And in a move that will enthuse Melbourne's inner-city hipsters even more, they say all bikes are carbon neutral.
No, they're not electric!
"It means we offset all carbon emissions made as a business (this included office costs as well as the emissions made from the rentals themselves)," Georgia says. 
"We do this by opting into programs which invest in carbon reducing projects e.g. planting trees."
Oxford Street Garage has a drop-off and pick-up system so renters don't have to visit their shop.
They also don't have a limit on the number of kilometres you travel. Although we can't see you going too far in a day on these bikes!