Motorcycle companies such as Honda, Harley and others are keen to introduce earner bikes and even run rider training courses, because learners often buy the brand they learn on.
Once you start a rider on a particular brand, they tend to be faithful to that marque.
It's one of the main reasons BMW introduced their 1 Series cars. The idea was that they would attract younger drivers to the brand, then work hard to retain their loyalty throughout their driving life.
Critics warned it would water down their image. However, it was so successful, other luxury brands such as Mercedes and Audi followed suit.
The same scenario is behind Harley-Davidson's introduction of the Indian-made Street 500.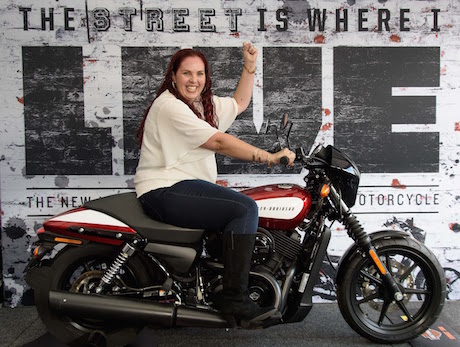 Critics said it would water down the brand, but it has quickly become their top seller. And riders can even learn on the Street 500 and remain on a Harley throughout their riding life.
To retain Street 500 customers' loyalty, owners are given free HOG membership and the entertainment at the recent Harley Days in Wollongong was tailored to younger riders' tastes.
Automotive marketers have explained to me that that it costs more to introduce a buyer to a brand than it does to retain their loyalty.
Obviously, many riders are fickle and swap brands throughout their riding career. Yet they always retain a certain fondness for the bike they learn on and the first bike they owned.
What bike did you learn on and do you still remain faithful to that brand? Leave your comments below.