These are the Ones You Shouldn't Overlook
With Jim no longer at EICMA, I thought it best to do a roundup of the best sportbikes out there. The following motorcycles are the ones that stood out the most to me. There are tons more of noteworthy motorcycles from the show, and I encourage you to leave your favorites in the comments section below, but these are the ones that made me smile.
Honda CBR1000RR-R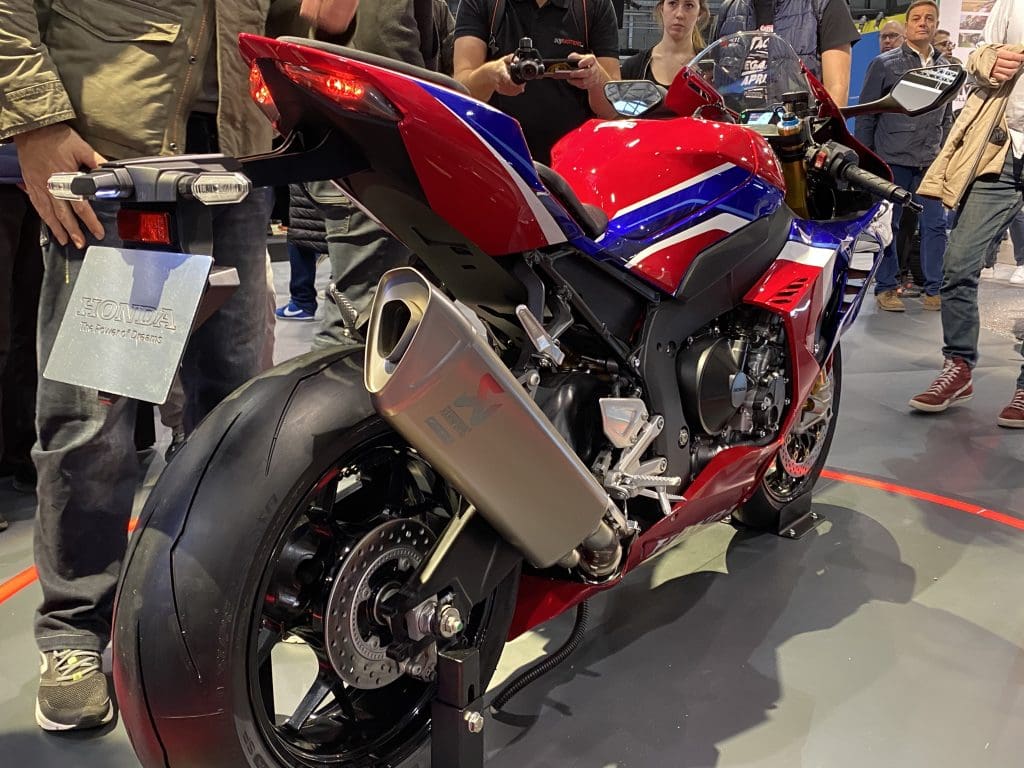 You may sound like a stuttering pirate when you say its name, but there's no denying the Honda CBR1000RR-R was one of the high points of the show. EICMA 2019 was better because this bike was there and we're thrilled that Honda seems to have put out something that bristles with potential.
The motorcycle takes inspiration from the MotoGP bike and should make the company stand out in the sportbike world. The CBR1000RR-R is said to be extremely powerful (likely around 214 hp, according to Forbes), but it will also come with plenty of modern technology, including a full-color TFT display, electronically adjustable suspension, lean-angle sensors, and more.
Aprilia RS 660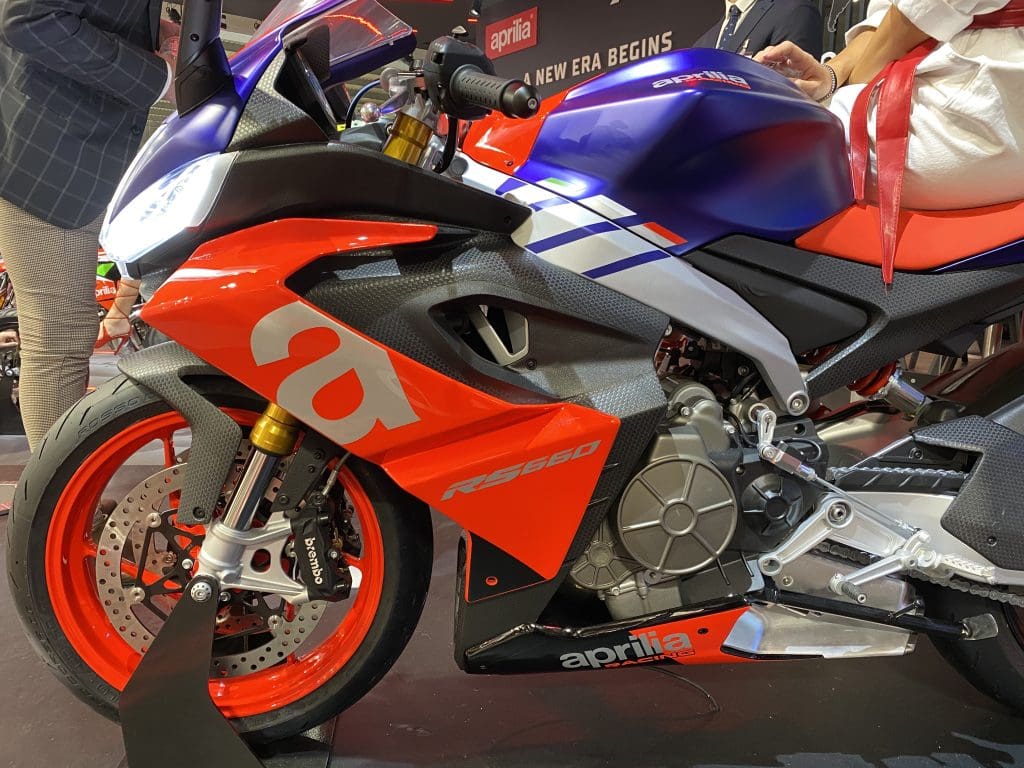 The Aprilia RS 660 was a popular item at the show and for good reason. Jim said there was quite the crowd around it at pretty much all times, but he managed to spend a little time there. The bike is a stunning example of what a middle-weight sportbike should be. The motorcycle came after the concept bike which was debuted last year.
What's most interesting to me about this bike is the new Parallel-twin engine. Not necessarily the engine itself, which puts out 100 hp, but the fact that Aprilia says that engine will be used in other middleweight bikes. It's unclear what other motorcycles the company will come out with, but I expect a streetfighter will be the next go-to.
Bimota Tesi H2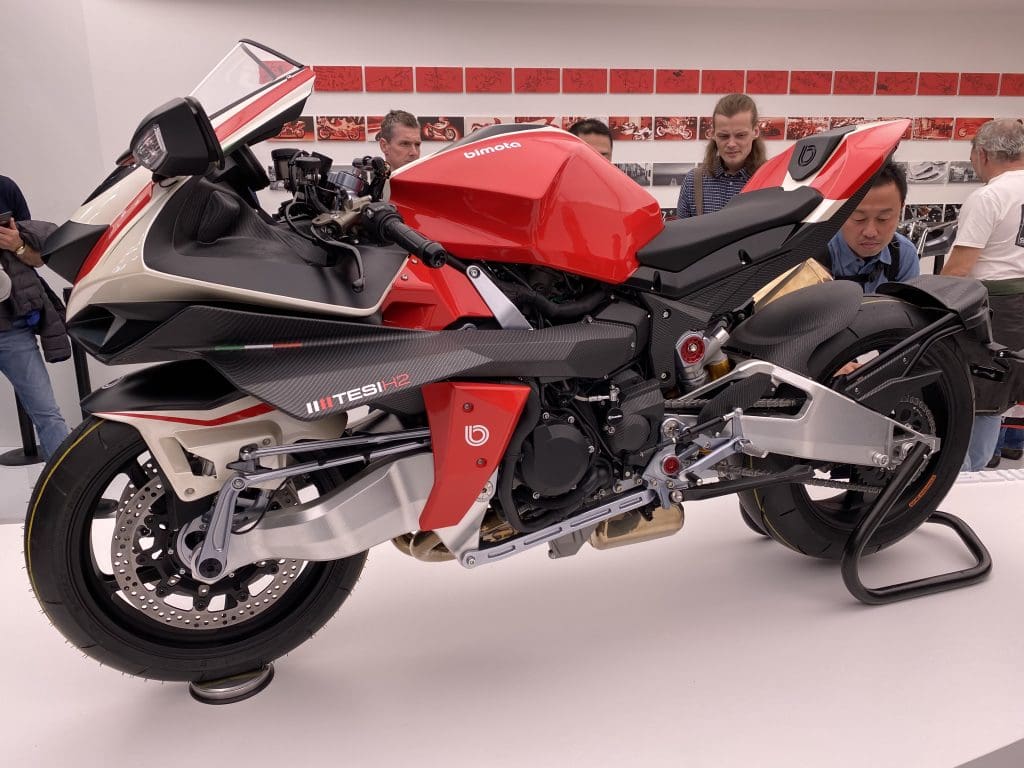 Kawasaki bought Bimota not that long ago. Well, at least that was the rumor. Nothing was ever publicly stated, but the Bimota Tesi H2 is a good indication that the rumors were true. Also, I know this is just a concept bike but it looks very close to being production-ready, so I assume it will come out pretty soon.
The motorcycle borrows the supercharged engine and many styling cues from the Kawasaki H2. The bike is more heavily creased and aggressive than Kawasaki's bike and pulls in some of Bimoto's styling cues, too. With the Kawasaki supercharged engine at the heart of this machine, you can bet that it is a seriously fast motorcycle, and it should be near the pinnacle of the sportbike market.
Ducati Streetfighter V4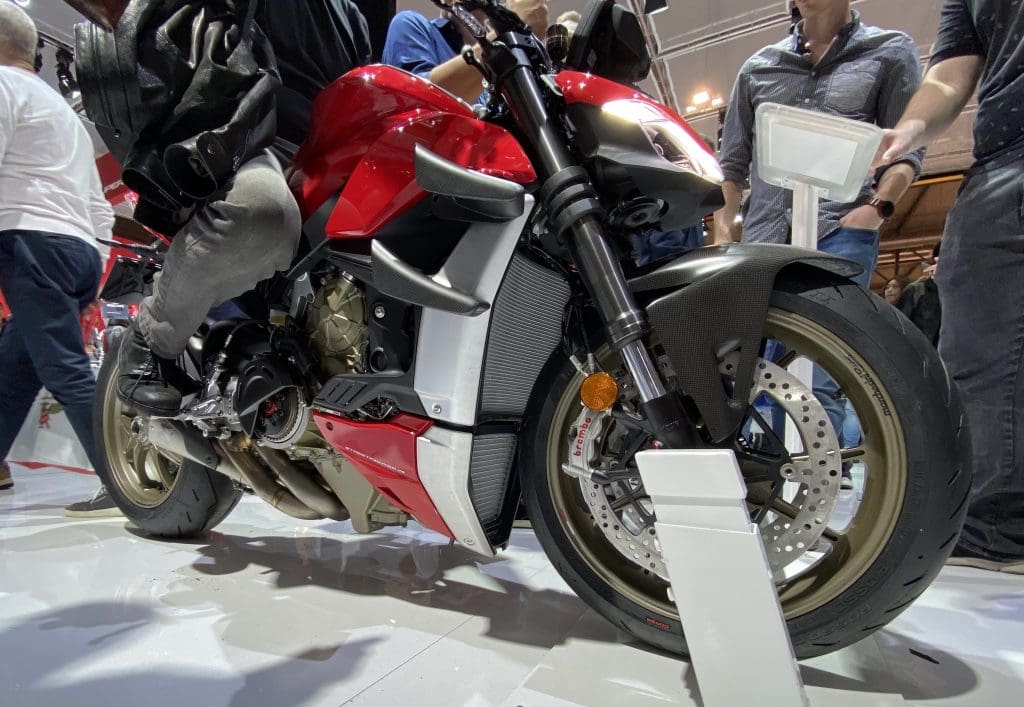 Ducati's Streetfighter was named the most beautiful bike of EICMA. I have to take issue with this. I don't think it is the most beautiful bike at the show. There are several others I'd pick before it. The whole idea of the Streetfighter is kind of anti-beauty anyway, but whatever. I do think it's a seriously cool and impressive machine. Beautiful? No.
However, it deserves some limelight. The model features a strong 1,103cc engine from the Panigale V4. The engine in this bike makes 208 hp and 90 lb-ft of torque. That engine can be made to produce 220 hp and 95.8 lb-ft of torque with the right setup and an Akrapovic exhaust. It's essentially a stripped-down V4 fitted with heavier and wider handlebars. The motorcycle is an undeniably beast and a seriously fast machine.
Vins Duecinquanta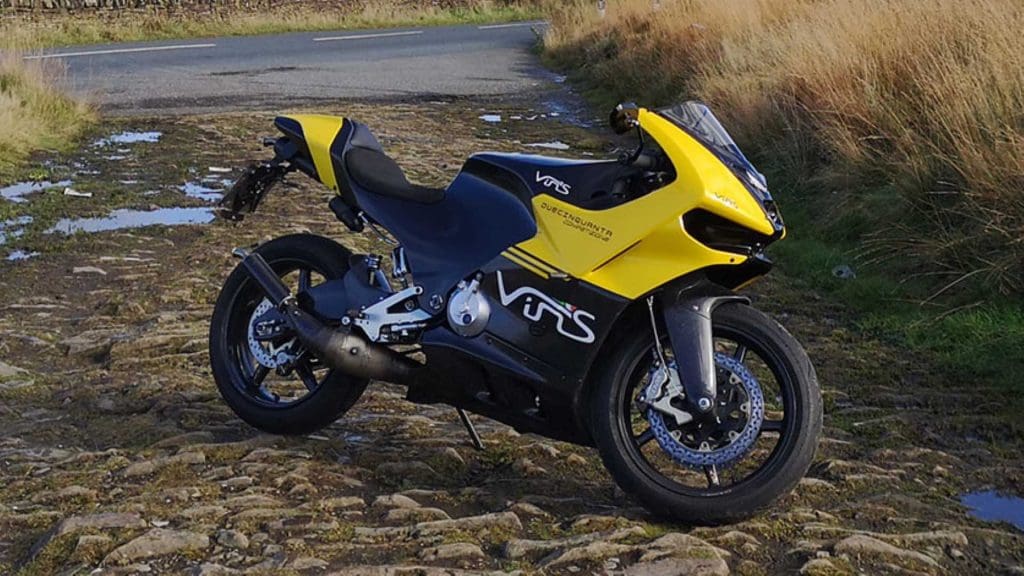 I'm pulling one out of left field for my fifth and final selection for this roundup. The Vins Duecinquanta won't come to the U.S., but good Lord, I wish it would. Jim wasn't able to snap a shot of this bike, but the thing is gorgeous to look at. The big headline news for this bike is that it is a two-stroke street-legal sportbike. The company has a track-only variant, but regardless I love me a good two-stroke.
Not only is it sleek and sexy, but the motorcycle is a real killer, too. It features a 250cc two-stroke 90-degree V-twin that's fuel-injected. It punches out 75 hp and 33 lb-ft of torque to the rear-wheel through a cassette-style six-speed racing transmission. That's a fair amount of horsepower for any bike, but the Duecinquanta weighs only 231 pounds. This thing can do 130 mph all-out. It is weird and it is different and it is wonderful. It pains me to know that this thing is out there and out of my reach.
You might disagree with this selection of the best sportbikes. That's fine. Tell me what you think should make the cut. Leave me a comment.