The upcoming Benelli TNT 600 has sort of been unveiled when partner company QJ Motor recently pulled the wraps off its new QJ SRK 600 (pictured above).
This naked bike will be the basis for the TNT 600 and include keyless ignition, backlit switches, and full-colour TFT dash.
Unlike previous models, which seem to be Ducati dopplegangers (see below for examples), this one owes more to the Yamaha Masters of Torque series.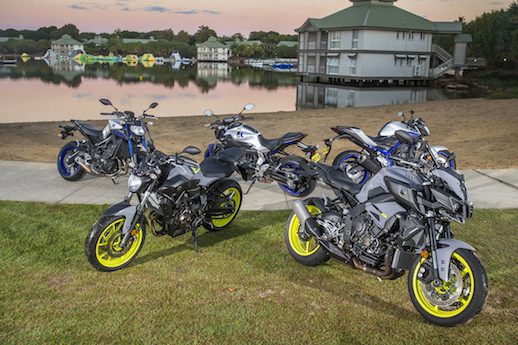 No TNT for us?
Australian importers Urban Moto Imports say they have "no plans to bring the 600 into Australia at the present time".
Given the current "trade war" with China, it's probably not a god time to be thinking about importing more Chinese bikes.
The former Italian brand is designed in Italy but has been made in China by new owners Zhejiang Qianjiang Motorcycle Group Co or "QJ Motor" since 2005.
Their QJ SRK 600 is powered by a 600cc inline four-cylinder engine with 69kW of power and 55Nm of torque.
QJ Motor will offer the bike in three specs with the flagship model featuring Marzocchi forks, KYB shock and Brembo brakes.
It is not known whether the Benelli  TNT 600 will mirror that model set-up.
Benelli is also believed to be working on a TRK 800 based on the QJ SRB 750.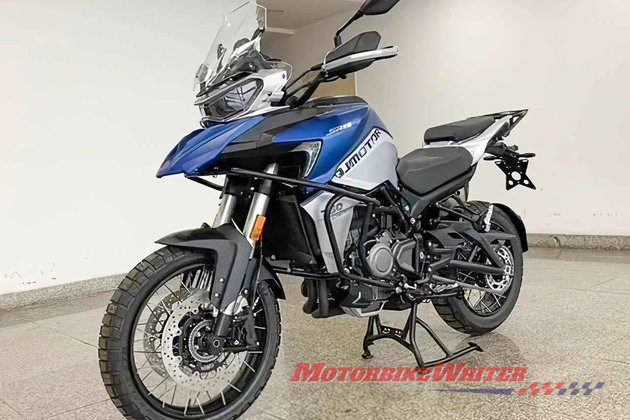 It may not be a bored-out version to get it to 800.
After all, Benelli's Leoncino 800 is powered by a 754cc liquid-cooled twin.
Doppelganger models
It's not unknown that Chinese manufacturers copy the intellectual property of other manufacturers, but Chinese-owned Benelli can be fairly blatant.
The 402S looks like a small-capacity doppelganger of the Ducati X-Diavel.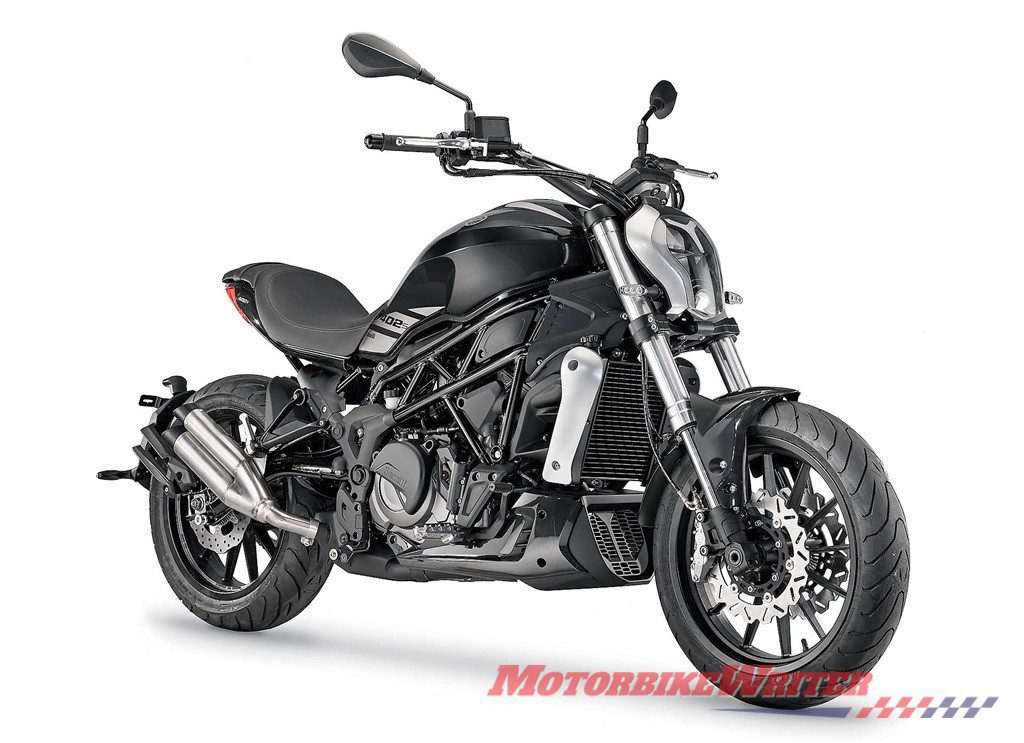 Their 752S looks for all the world like a Ducati Monster.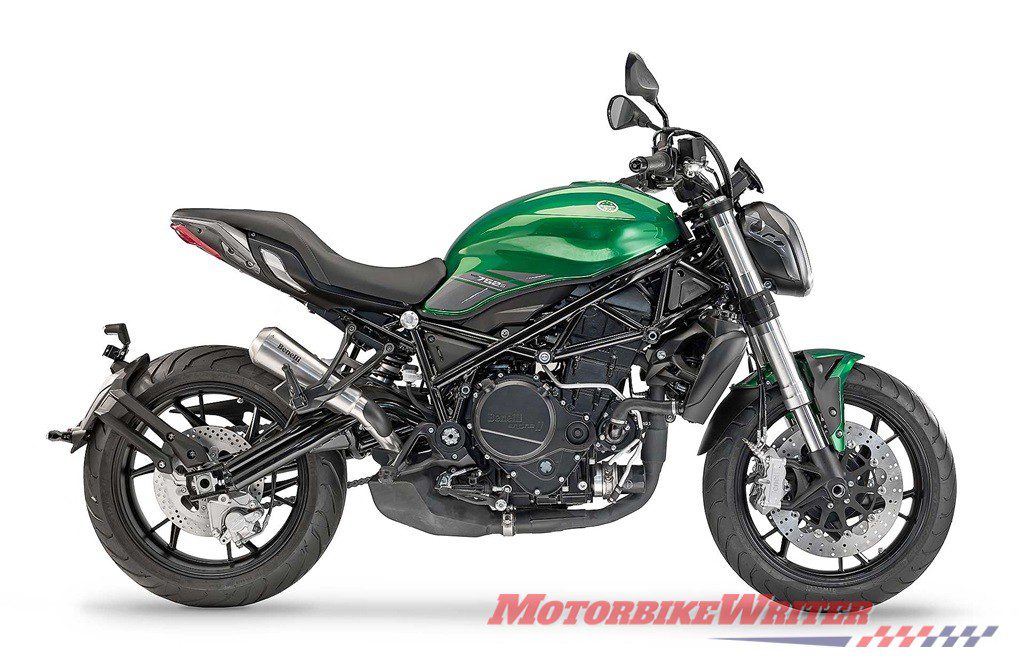 The Leoncino Sport and Janero are very much inspired by the popular Ducati Scrambler.
And the TRK251 which is like a small version of the Ducati Multistrada.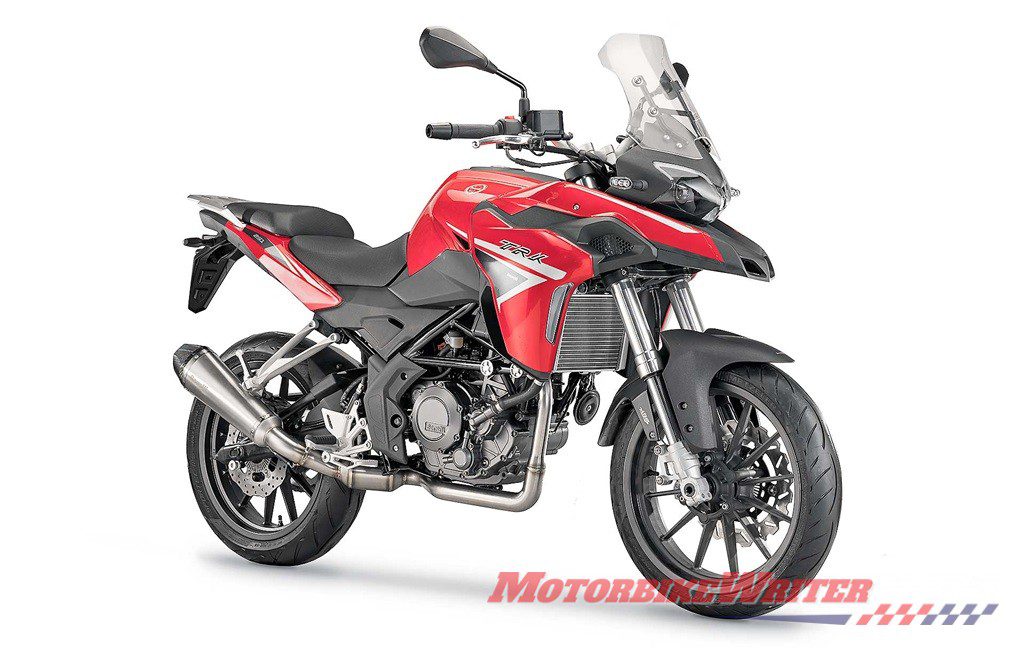 It could be a series of remarkable coincidences, but it makes sense that the former Italian company would draw inspiration from a compatriot.