Benelli is the latest motorcycle manufacturer to announce it will open a factory to assemble and build bikes in India, the largest motorcycle market in the world.
The Italian company was established in 1911 but is now owned by Chinese company Group Qianjiang with a mixture of manufacture in Shanghai, China, and Pesaro, Italy.
Indian factory
The Chinese owners are now setting up a plant near Hyderabad, India, and have signed a partnership deal with Adishwar Auto Ride India-Mahavir Group to market the bikes in the sub-continent.
Benelli will start churning out motorcycles from the Indian factory in October 2018.
At the moment, these motorcycles are destined only for the Indian market.
Rise of India
In 2017, India surpassed China with a total of 17.7 million motorcycles and scooters sold annually – about 48,000 a day – compared with China at 16.8m.
So is it any wonder the major motorcycle companies are desperate to get into India, not just as importers, but also as local manufacturers?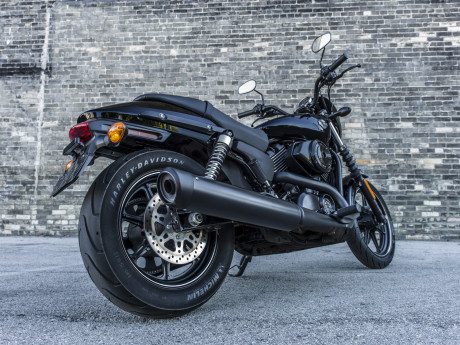 Harley-Davidson build the Street family in India and assemble many of their motorcycles for the local market to avoid hefty import duties.

Triumph Motorcycles and KTM have signed deals with Indian company, Bajaj Auto, to build bikes in India.

Polaris will this year assemble Indian motorcycles and some Polaris all-terrain vehicles in India for the domestic market.

BMW Motorrad has a partnership with Indian company TVS to build the G 310 series as both BMW and TVS models.

The four Japanese companies have factories in India to build and/or assemble motorcycles for the domestic and export markets.
And when Google Maps added a motorbike mode, it was introduced in India first.
Ducati sale
The biggest Indian motorcycle companies are Hero MotoCorp, Bajaj Auto and Eicher which owns Royal Enfield.
Last year, Hero and Eicher were among the prospective buyers for Ducati with Eicher making the highest bid at a reported €1.8 billion.
The Volkswagen board shelved its decision to sell the Italian motorcycle company, but now CEO Herbert Diess says Ducati will either expand or be sold, despite being the group's second most profitable subsidiary behind Porsche.
"Either we find a way forward for Ducati, which provides some growth" and expand the brand, "or we have to look for a new ownership," he says.
If it is sold, what are the chances it will be bought by an Indian company?