I'm a big fan of Bell Helmets, in fact I have written about a wide range of helmets and reviewed a good portion of the Bell Helmet Lineup here on the site. Here are the links to those helmets if you are in a hurry;
Quick Links:
Where did all this start?
It wasn't until I saw the release of the Bell Rogue helmet that I was intrigued by this popular brand of motorcycle helmet. Interesting to watch, the release of the Rogue targeted a demographic of motorcycle enthusiasts outside of sport bikes. Cruisers and choppers where the intended audience, and being one myself – was interested. I begin looking at the company and the brand in further detail.
Who is Bell and why should you care?
BELL got their start in the auto racing industry by manufacturing and designing protective headgear worn in auto racing. By 1957 BELL had risen to being one of the market leaders in helmetry, pioneering the use and introduction of non-resilient polystyrene lining. It was in this year that BELL started to supply law enforcement agencies with helmets.

The 500-TX was one of the first BELL helmets to use the open face design, it was chosen by New York's Museum of Modern Art and awarded for its Excellence of Design. There are currently four BELL helmets on display at the Museum of Modern Art. As consumers became more aware of the importance of road bike safety, business began to expand rapidly. BELL had tripled in capacity by 1964, moving to a new, larger facility in Long Beach, California.
The Star was introduced in 1968, this was BELL's first full-face helmet and was worn at the 500 Miles of Indianapolis by Dan Gurney. Just as with expanded polystyrene liners (EPS), this helmet marked a new, innovative product to hit the market. It was to set a new standard across the globe as a state-of-the-art, quality helmet.
With momentum behind them BELL diversified their business and entered the motorcycle helmet market in 1971. They developed the first full-face motorcycle and off-road helmets. Over the next decade, BELL continued to manufacture helmets in the automotive and motorcycle industries, as well as branching out and entering the bicycle industry. They manufactured the first hard shell helmet in 1975, called the Biker. BELL also started to provide helmets for parachute jumpers, marine racing, and several other dangerous activities that needed head protection.
BELL tripled capacity again during the 1970's as motorcycle use exploded. This time BELL moved operations and occupied a 180,000 sq ft facility in Norwalk, California. At the time of the move this factory was the world's biggest helmet factory, boasting the latest state-of-the-art equipment, and home to one of the most advanced testing labs.
Companies in the BELL family were increasing, and by 1985 they included BELL RACESTAR(primarily responsible for manufacturing and distributing drivers equipment, auto racing helmets, and auto racing suits), Vetter Products(manufacturers of leather clothing, helmets, fairings, and more), Marsee Products(fine leather accessories and apparel for motorcyclists) and Bagman(motorcycling luggage).
It was around this time when BELL negotiated with a company in France to hand over the distribution and licensing of BELL products across France. This included the manufacturing, marketing, and sales of BELL motorcycle products, with the intention of expanding their brand across Europe.
BELL moved all its manufacturing operations from California in 1986, relocating to Rantoul, Illinois. They retained a Research and Development office, Corporate affairs, and some Sales and Marketing personnel in the old Norwalk, California site. BELL has been the largest manufacturer of bicycle helmets, and car racing helmets since the early 2000's. Manufacturing both types of helmet from factories situated all over the globe.
With a range of unique racing helmets that includes several different models and designs, BELL has constantly stayed on the cutting edge of helmet technology. BELL has been the pioneer of countless helmet feature rich innovations since the 1980's, like; ventilation systems, lightweight material shells, fog free shields, advanced aerodynamic designs, and 3D imaging technology, to mention just a few.
Bell Sports made a strategic business move to sell the rights to the Bell name to two new entities in November, 2001. In an effort to strengthen their position in different markets, BELL Racing USA formed(for the New Zealand, North and South American markets) and BELL Racing Europe(Covering Asia, Africa, and Europe) was formed. These entities operated independently from Bell Sports and each had their own Research and Development, and product lines targeted towards their respective markets.
Bell Racing Europe bought Bell Racing USA in June, 2010, joining the Auto Racing companies together with common ownership.
With a decorated history behind them, BELL currently manufactures automobile racing helmets utilizing the most up-to-date, state-of-the-art, technology and equipment that is available worldwide. BELL is the undisputed world leader when it comes to automobile racing helmets. With their engineers operating a Racing Service along with a research and development program for Formula One's best drivers, they look certain to remain so for a long time to come.
The Bell Helmet Lineup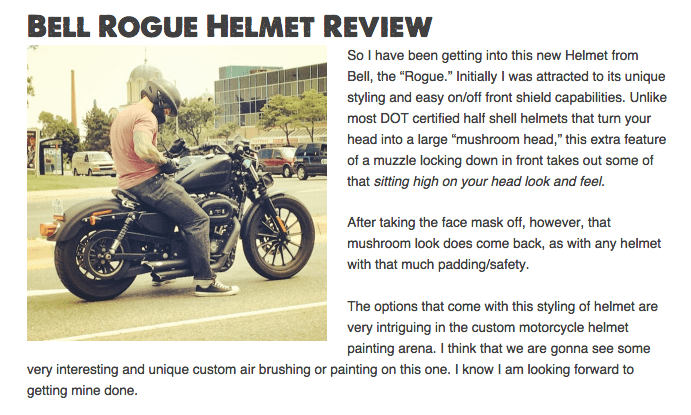 * Click here to read the Full Bell Rogue Helmet Review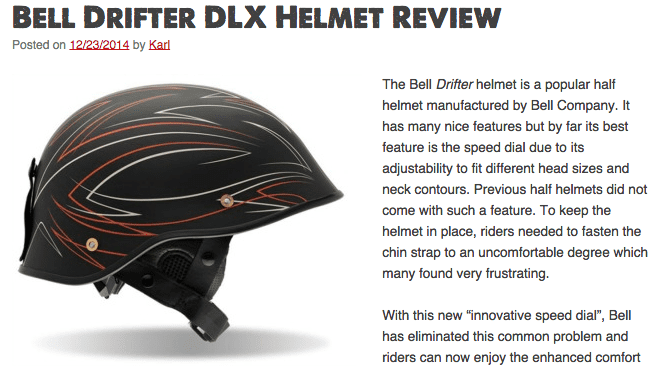 * Click here to read the Full Bell Drifter Helmet Review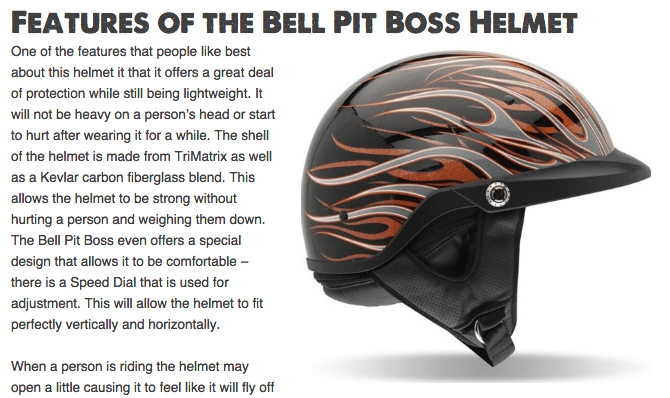 * Click here to read the Full Bell Pit Boss Helmet Review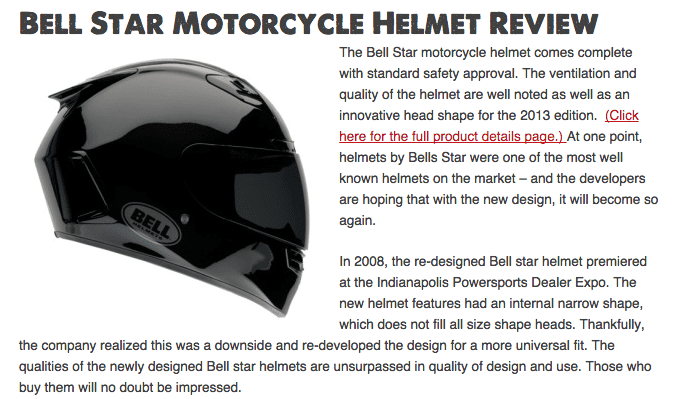 * Click here to read the Full Bell Star Motorcycle Helmet Review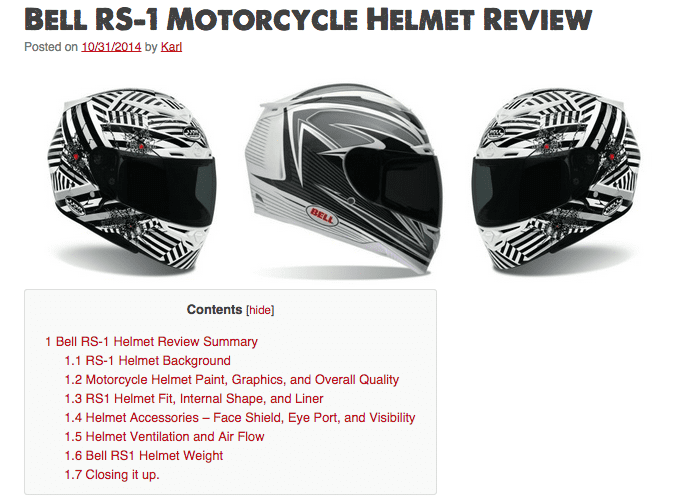 * Click here to read the Full Bell RS-1 Helmet Review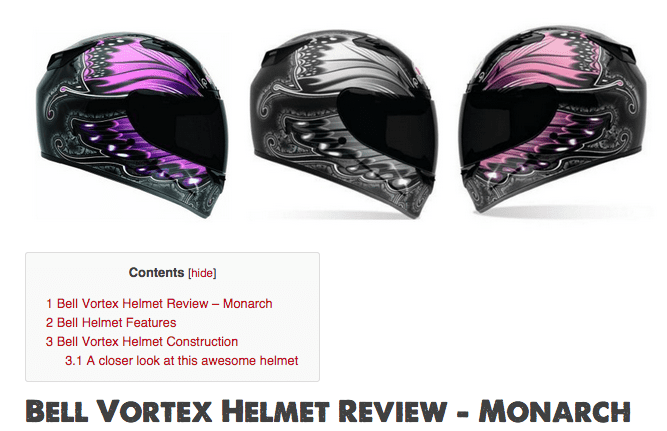 * Click here to read the Full Bell Vortex Helmet Review
* Click here to read the Full Bell Star Carbon Helmet Review
* Click here to read the Full Bell Revolver EVO Helmet Review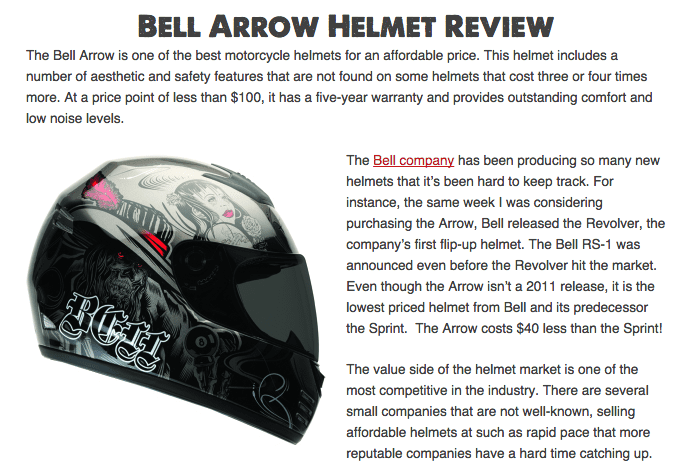 * Click here to read the Full Bell Arrow Helmet Review
What can we expect to see from this company in the future?
Good things, me thinks good things.