Israel company StoreDot has produced a lithium-ion battery that charges an electric scooter in five minutes.
It is one of the latest developments, along with battery swap technology, that could accelerate the acceptance of electric motorcycles and scooters in coming years.
The StoreDot batteries do not contain graphite, a form of carbon. Instead, they use tin, germanium and silicon in combination wth organic compounds.
StoreDot has demonstrated their battery with a Spanish Torrot scooter, providing full charge in five minutes, enough to travel 70km.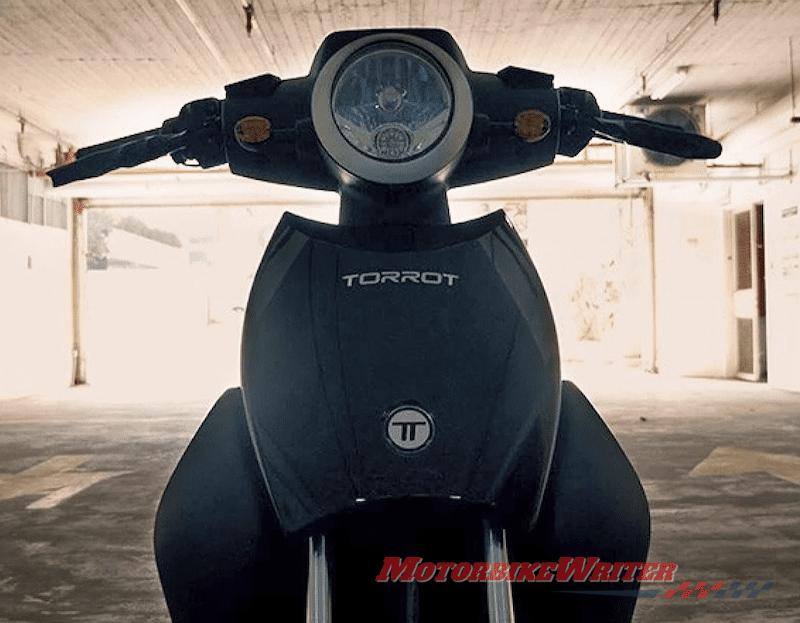 Charged in minutes
It's not big storage or range at the moment, but it's a significant leap forward for electric two-wheeled transport.
It also beats the usual four-hour charge, says StoreDot CEP Doron Myersdorf.
"This is showing the world that we can break the barrier of fast charging, and what was considered impossible is actually possible," he says.
"Ultra-fast charging can help solve range anxiety, one of the hurdles to electric-vehicle adaption, the equivalent of worrying that your mobile phone might go dead."
The company plans to put its scooter batteries on the market in 2021.
From the above photo, it looks like the battery is about the same size as the swappable batteries used by Yamaha and Kymco in their electric scooters.
These battery solutions are not without their problems, requiring a lot of vending machine infrastructure.
The StoreDot battery would require similar infrastructure as it would be difficult and cumbersome to carry around the battery for when you run out of charge!
StoreDot charges ahead
StoreDot also hopes to be able to charge an electric Mercedes in five minutes for a 480km drive by 2021.
The car battery will need 10 times as many power cells as the scooter battery and a more efficient way of cooling while in use, says Myersdorf.
StoreDot will begin selling five-minute chargers for mobile phones in the second half of 2020.
BP and Samsung are the company's top investors.
BP technology director Jon Salkeld says ultra-fast charging is "at the heart of BP's electrification strategy".