Adventure motorcycle riders who travel light may be interested in this lightweight backpack that converts into a tent in seconds.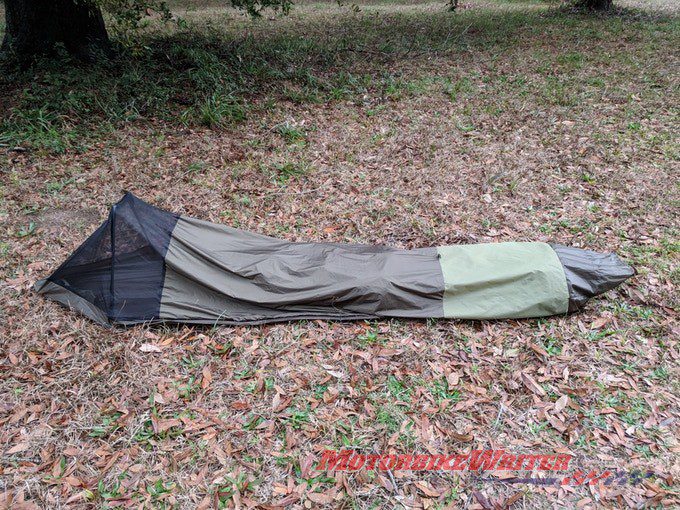 The 450g BivyPack was conceived by Kenny Flannery who is now trying to raise about $13,000 with a Kickstarter crowd-funding campaign and has reached half the funds at the half way point.
It is small enough to be included as carry-on with airlines and would be light enough to wear on your back on a motorcycle tour.
BivyPack is made of hex-grid ripstop nylon which is waterproof and durable.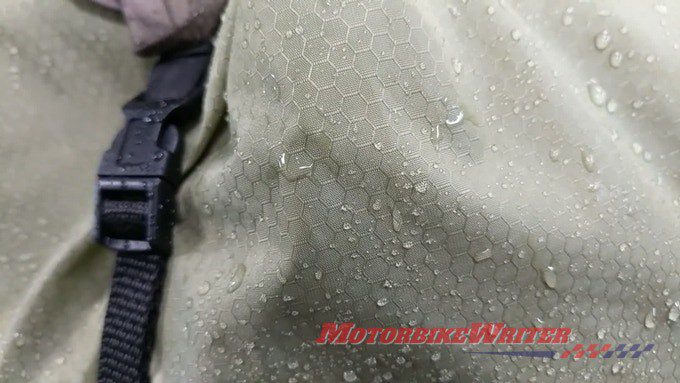 The carbon fibre frame ensures its light weight and slides out to become tent poles.
It creates a swag-style arrangement with a mesh area over your head to make it breathable and keep out insects.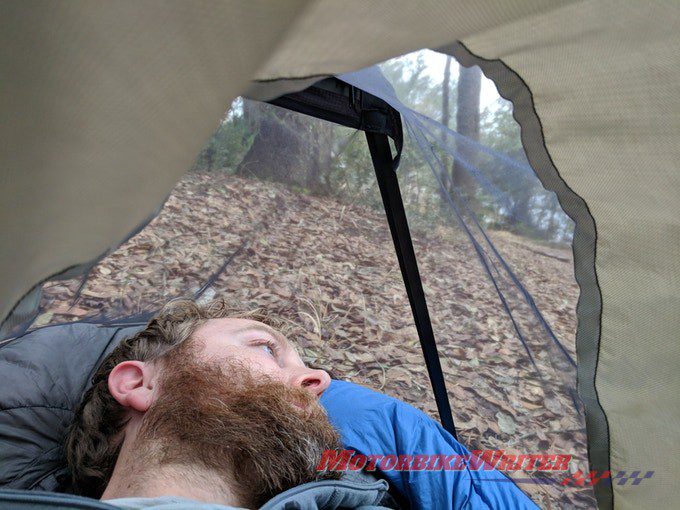 There is also a foot vent where you can store your smelly riding boots.
A rain cover can be clipped to the outside.
The tent is 2.6m long and 70cm wide at  the shoulders, suitable for people up to 198cm tall.
The 40-litre backpack also has pockets to fit a water bottle and your wet weather riding gear.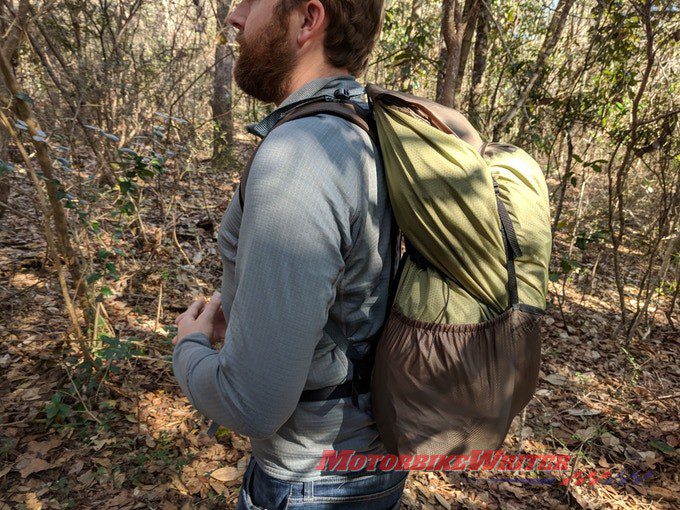 Kenny says it will go into production in April-June with shipping from June to crowd-funding backers at $US299 each.
Retail price is not yet set.
Jacket bike cover
The BivyPack reminds us of the Astric Sports motorcycle jacket that has a "compression bag" in the back for protection and converts into a bike cover.
Astric Sports, Hong Kong, launched a Kickstarter crowd-funding appeal to raise $A25,425, but is almost out of time and well short of its target.