Jack Miller (Sponsored post)
If you're a fan of motorsports, you know the name Jack Miller. He's making waves on the MotoGP circuit in 2019 and continues to impress us on his Ducati. In Argentina and Qatar he took out 4th place and 3rd in America, not too shabby from the Aussie from far North Queensland.In 2005 Jack took out his first dirt track title at the age of only 10. In 2008 he then moved to road racing. Although he moved to Europe in 2010, Australians were still keeping an eye on his progress and he picked up a personal sponsorship through Australian based Insurer, Swann Insurance.
Still only 24,  his passion for riding was sparked years ago: it was on the family farm in Townsville, Queensland, that his love affair with the bikes began. "I was two and a half years old, nearly three, when my dad taught me how to ride…  even though, once I learnt the base, I was kind of self-taught." Jack Miller was an independent  and – with nobody in his family racing motorb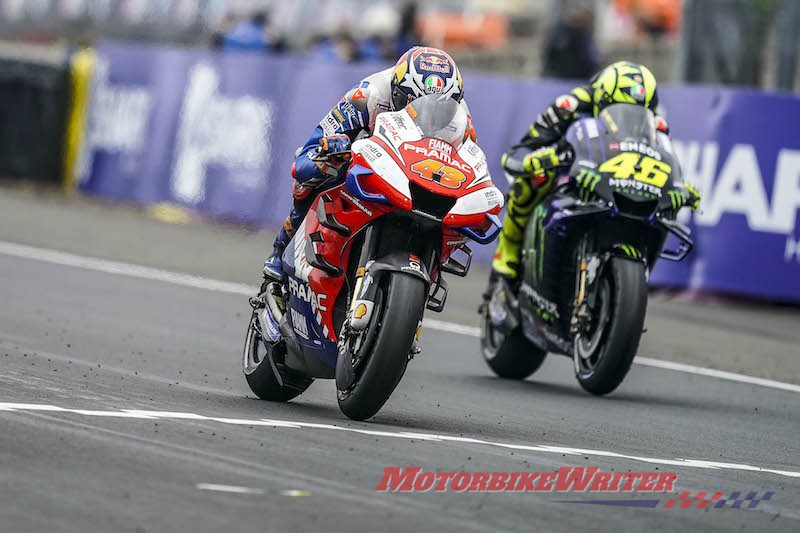 ikes – he had to "learn a lot of things on my own. That's why I have so many broken bones!"
Ironically enough, his first wheels were actually not intended for him: "my first bike was a (Honda) QR 50 from my brother. He got it on his birthday and that was the day I went to ride it." Luckily for the young Jack Miller – not to mention Australia's representation in the MotoGP – his brother was already, "a bit too big for it at that time, so eventually I kept the QR and he got another one to replace it."
Freedom and adventure were the forces that drew Jack to the bike when he was a youngster, "when I was a kid riding brought me a lot of freedom, I got to explore a lot." Jack and his brothers rode from dawn until dusk around the back of Townsville, "we rode all day, every day. We just put more petrol in the bike and kept going." As he grew older though, and began to race more and more competitively, he became part of the biking community, "for sure the friends you make while racing and riding are one of my top reasons (for riding and loving the sport), apart from winning".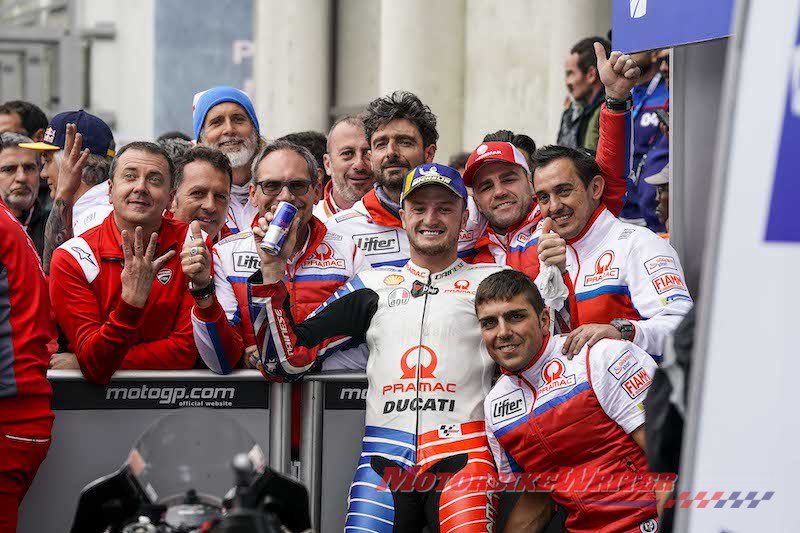 But  what has his favourite race has been? "that's a hard one… it would probably have to be Phillip Island 2017 and 2018, when leading there for the home Grand Prix. Or also back in 2014, winning there with a massive fight up to the finishing line. That was definitely pretty cool."
Like any true Aussie country boy – Jack loves the outdoors when he has some time off the bike, "my hobbies definitely have to include fishing! I enjoy fishing and camping, this type of outdoor activity. And I don't mind bike riding."
He's still extremely close to his family and friends back in Townsville, who have given him tremendous support and kept him grounded through every up and down of his career. Jack lives by their advice, "I still get told everyday by my friends that you should not get too big-headed, that you need to keep your feet on the ground and people will help you out along the way. I think this is one of the biggest points to keep in mind."
So far so good for Jack on that. Whether on Ducati or Honda or KTM, jetting to Texas or Spain, Jack's feet have remained planted firm
on the ground. Our huge thanks to Jack for his time, it was a pleasure chatting.
Jack Miller is an ambassador for Swann Insurance, a motorcycle insurance company in Australia, and currently riding in the 2019 Moto GP for Pramac Racing.