Wearing a helmet need not always be as boring as people tend to think. Not only have these once heavy and bulky gears received a massive makeover over the last few years, but there are now some really cool accessories that can be paired with your helmet to make your experience tech-savvy, fun, and safer.
So go ahead and read on about some of the most amazing helmet accessories that is a must-have.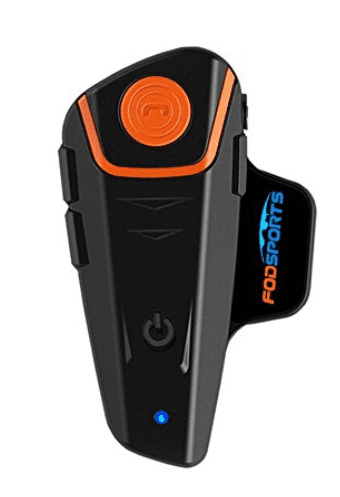 These Bluetooth intercoms, apart from looking stylish, makes it easier for you to communicate with other riders, make and answer calls and listen to your favourite music as well. It is packed with several amazing features that will leave your mouth hanging open.
Features
It comes with the Audio Multitasking Technology so that you can answer your calls and make them, even while listening to music.
It functions well even at high speeds up to 120 km/hr and covers a range of 1000 meters. Pair it up with up to 3 riders and provides intercom functions for 2 at a time.
The progressive noise control technology eliminates all the background noise.
Pros
The product is water resistant, so it can be used on rainy as well as snowy days.
It comes with a 1 year warranty that further substantiates the superior quality of the product.
Cons
Hard to come up with one.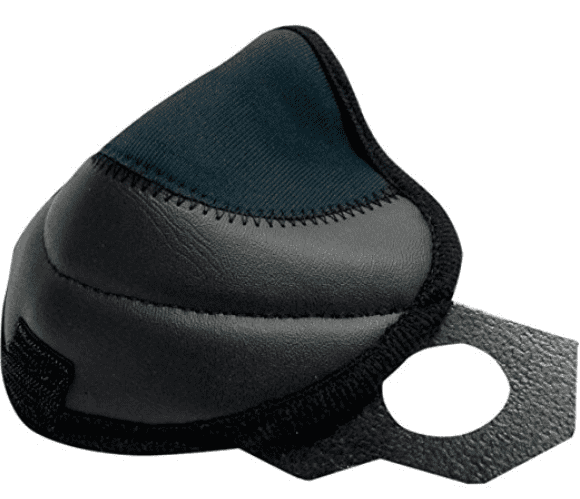 While riding, one of the biggest problems that riders complain about is the fogging that takes place on the face shield. A breath deflector redirects your breath away so that the fogging problem gets minimized as much as possible. It is a reasonably priced but much-needed accessory, if you want to make your ride safer and secure.
Features
The dimensions are 9 x 5 x 2 inches and weighs 0.8 ounces.
It rests comfortably on the face as you focus on the road ahead.
A well designed product with superior quality materials being used.
Pros
It is lightweight, which means it won't bother you, even on long journeys.
Cons
The mask could have been slightly bigger to create more room for the wearer. It is unsuitable for those with a big nose.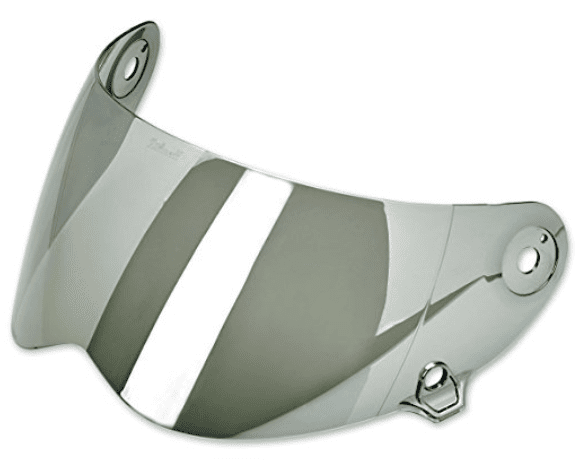 Face shields are, undoubtedly, one of the most important accessories that one will need while riding a bike. Not only does it protect the face and vision from natural elements like the rain and snow, but also protects against the sun.
Features
It is made up of a polycarbonate shield that is precisely injection-moulded.
It is rated UV +50 which exceeds 92% UVA blocking and more than 99% of UVB blocking.
Pros
Has been tested for UV resistance as per the method AATCC 183.
A good quality face shield that will give you all the protection that you need.
Cons
Is more on the expensive side, but worth every penny.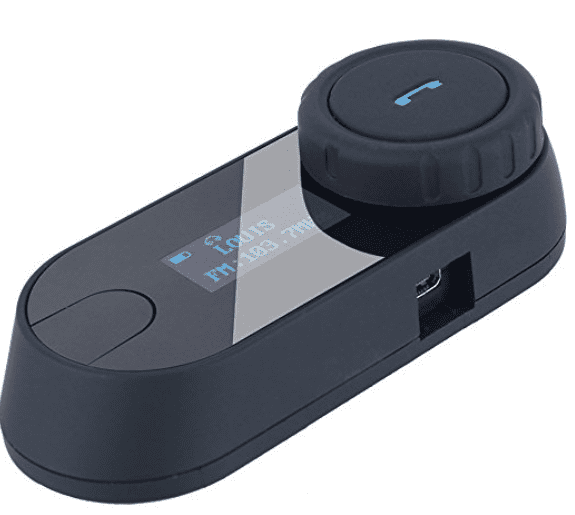 Stylish bluetooth intercoms never go out of fashion and the TCOM-SC headset from FreedConn combines the right amount of design and functionality to make it to this list. It is a must have for every biker who wants to enhance the experience of the journey and make it one worth remembering.
Features
It has the Bluetooth 3.0 connectivity so that your phone connects easily, you can listen to music and use GPS as well.
Provides efficient and stable communication by getting paired with 3 riders and providing intercom connection between the two of them.
It has an LCD screen where information can be read easily and conveniently.
Pros
A well designed and superior quality headset from one of the best makers in the industry.
Functions well even at high speeds for up to 120 km per hour.
The FM radio feature allows you to listen to music while getting updated with news and traffic information.
The Hi-Fi speakers give you a crystal clear voice.
Cons
Are you kidding us?! None.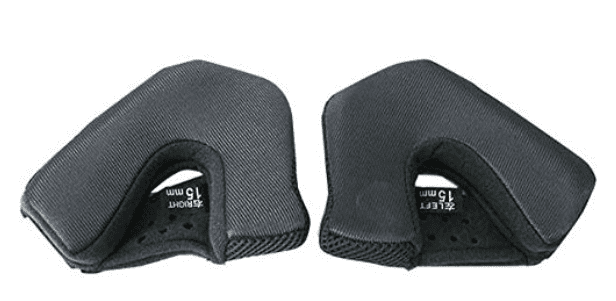 If you wear helmets, you may have frequently noticed how it can cause pain in your jaw. There is an accessory that is available in the market to tackle this problem and that is what this one is all about. With the G-Max Cheek Pads, not only will your helmet give you the perfect fit, but jaw ache will no longer be an issue either.
Features
The cheek pads can be used as a replacement for GM67 and GM67S helmets.
It weighs 9.6 ounces.
Pros
Enhances the fit of the GM67 helmets and makes it better than before.
Wearers have found that these cheek pads give a better and firmer fit while minimizing pain along the jaws.
The fast shipment ensures that you get it as early as possible.
These tiny cheek pads make a huge difference that you will feel, too, once you slide the helmet on your head.
Cons
It is an expensively priced product, but given how it makes it easier to ride with the helmet on, it is worth the money.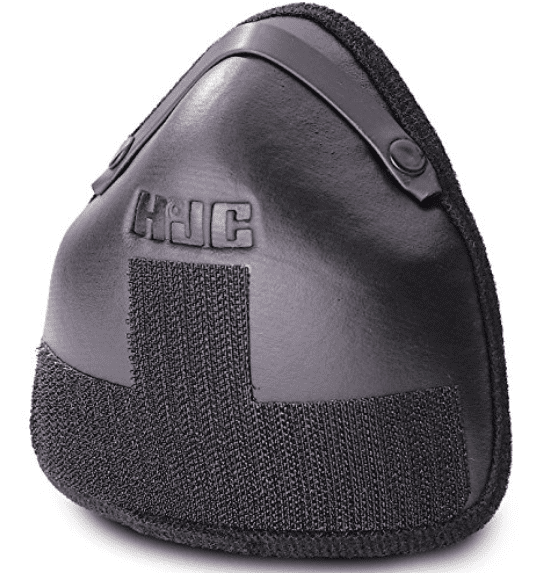 Another full face breath box has made it to this list – as we know how important it is to ensure that your breath doesn't fog up on your screen and thus create problems for you that could prove to be fatal.
Features
It is made of light materials and weighs only 1.6 ounces.
The universal size means that it will fit most of the helmets in the market.
Pros
No fogging means a more exciting and comfortable journey on your motorbike all the time.
Well-made product.
Reasonably priced.
Cons
We really couldn't find anything significant enough to post here for this one!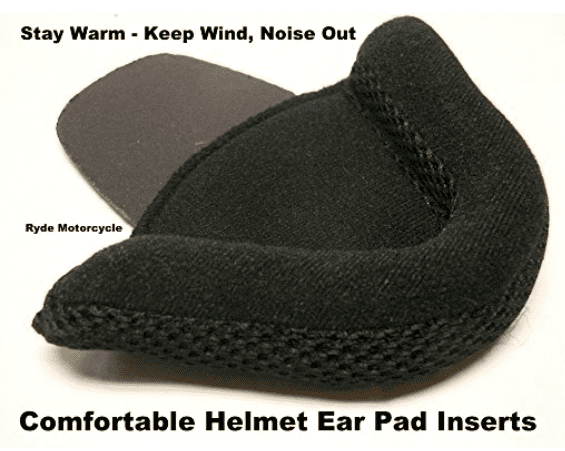 When it comes to wearing a helmet, ears need to be protected against the rush of wind. Whether you want to protect your delicate ears from the cold wind or noise, the Bear Claw #MC-DEP Deluxe Motorcycle Shorty Half Helmet Ear Pad Inserts will be your best friend when it comes to taking care of them. These ear pads are one of the most comfortable ones available in the market today and will make an amazing addition to your riding gear and other equipment.
Features
The easy on and easy off design means it can be installed in just a few seconds.
It has a soft padding which means extra comfort for the wearer.
The designing is such that it will accommodate optional mini speakers too.
Pros
Your ears stay protected from wind, noise and the cold.
Keeps you warm and comfortable.
Cons
These ear pads are suitable for half of Shorty Style DOT Helmets with Y straps. So it isn't suitable for all kinds of helmets.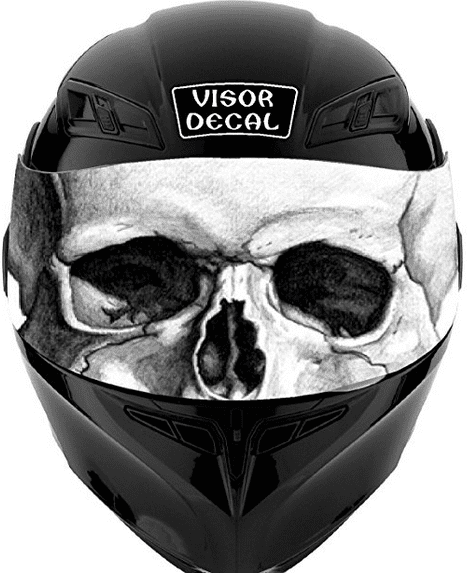 There is a strange satisfaction that you get when you look completely evil on the bike. That menacing look is irresistible and something that every biker yearns for. However, most of such gears are extremely high priced, but SF has come up with a cheaper and better solution – the skull graphic helmet stickers. They look attractive, can easily be used and get you all the admiration that you deserve.
Features
It has a universal size and can easily be applied on the helmets and removed without causing damage.
It is designed to fit Icon Shoei Bell HJC Oneal Scorpion AGV and such similar helmets.
It has a peel and stick application.
Pros
A good quality sticker from a reputable brand.
Well designed and attractive.
Makes your helmet look more expensive than it actually is.
Is very reasonably priced.
Cons
You only get the decal – do not expect the helmet and visor.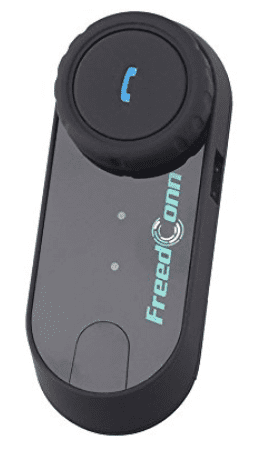 When it comes to communicating while riding your bike, the devices in the market are many. The bluetooth intercom headset is one of the most in-demand helmet accessories and it is easy to understand why. It connects the sheer joy of biking with technology, thus helping you enjoy the best of both worlds. This headset from FreedConn is good, just because it is backed by such a big name. However, if you want to know more, just read on.
Features
You can now make and answer calls, even while listening to music, thanks to the Audio Multitasking Technology.
Connect with 3 riders with intercom facilities between 2 simultaneously.
The hands-free function means that you will be safe and secure while on the bike.
The noise suppression technology ensures minimal background noise whether you make or answer calls.
Pros
The quality of the product is so good, you get a 1 year warranty with it.
It is perfect for motorcyclists and skiers on rainy and snowy days as it is waterproof.
The radio function takes care of your entertainment.
Cons
It is not voice activated. That's about the only drawback, but is not much of a big deal seeing how easy it is to use.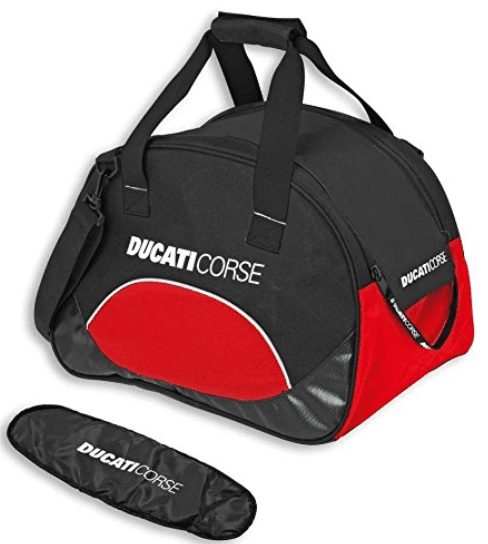 Your helmet takes care of your skull when worn, but do you take care of it when it is not in use?
Helmet bags are one essential helmet accessories that not only protect the helmets, but also keep them clean and away from dust and such other elements. If you want to ensure that your helmet lasts longer, then the Ducati 987689732 Corse Helmet Bag is going to be your best friend.
Features
Is made of polyester material.
Has a scratch resistant lining.
Pros
There are flex inserts and it also comes with a visor case.
The outer pocket makes it convenient to keep some extra accessories in it.
Cons
It could have been for reasonably priced.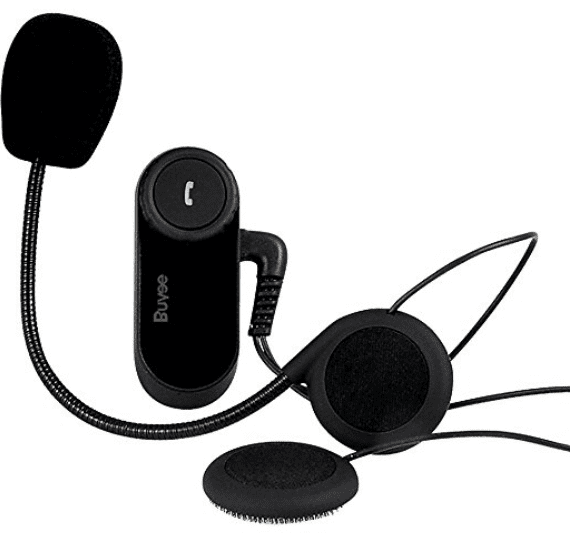 If you are looking for Bluetooth intercom set, you could also go in for the Buyee Bt Interphone Bluetooth Motorbike Motorcycle Helmet Intercom Headset.
The Buyee Bt Interphone Bluetooth headset is your choice if you are looking for a bluetooth intercom with an extensive range of around 10 metres, along with varied calling functions, from call out and call reject, to call hang up, all at the clock of a button.
Compatible with any Bluetooth accessible device, it has been designed and engineered for heavy-duty performance. For those who love riding bikes in all weather, the bluetooth intercom has button panels that are waterproof and sunproof.
It's got a good battery backup too, offering as much as 10 hours of talk time when connected to your cell phone. As long as you remember to charge it once daily, you wouldn't have anything to worry about.
What Would You love?
Accept or decline calls automatically, or dial the last number on the go.
The audio transfer support makes for some fun even while riding, helping you communicate with the person on your backseat.
With DSP echo cancellation and noise suppression technology, experience clear clarity if voice even during periods of high winds or high traffic noise.
Listen to music while riding or just talk to other bikers, thanks to the biker to biker intercom communication range of up to 800 metre.
Connect GPS in just a few simple clicks, ensuring you stay on the route.
Verdict
The build quality is great, and is compatible with all helmets, making this a customer favourite. As one customer puts it, it's more than the bang for the buck, offering your more than what you pay for!