If you think electric motorcycles are quiet and dull, listen to this university-made racer as it heads off to set speed records at the UK Straightliners Land Speed meeting at the weekend.
With Guy Martin a no-show to break his UK speed record of 270.965mph (436.075km/h) from the previous week, it was left to businessman Zef Eisenberg to take the limelight.
Guy set his mile record on a turbocharged 830bhp (619kW) Suzuki Hayabusa streamliner.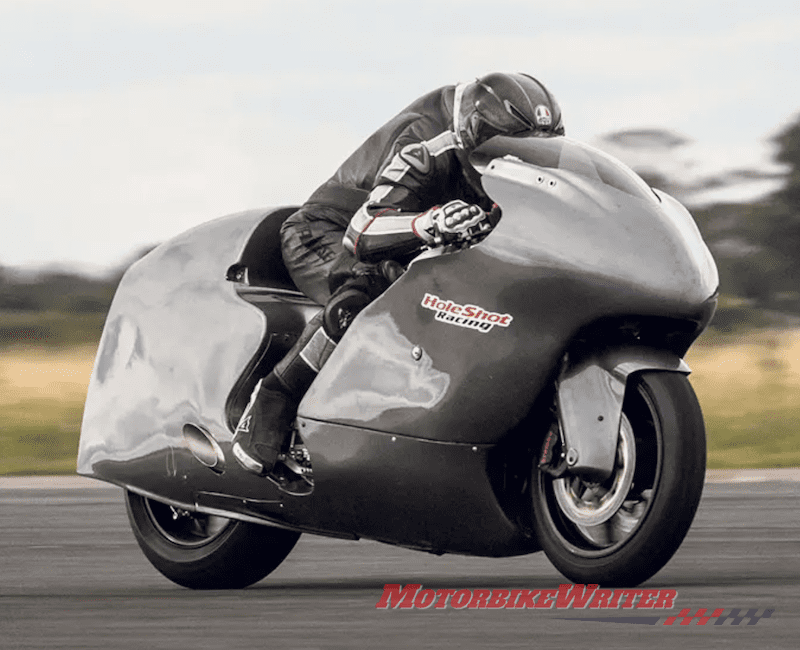 But he didn't turn up for the main event at the weekend at Elvington Airfield, North Yorkshire, to break the 300mph barrier as expected.
Records broken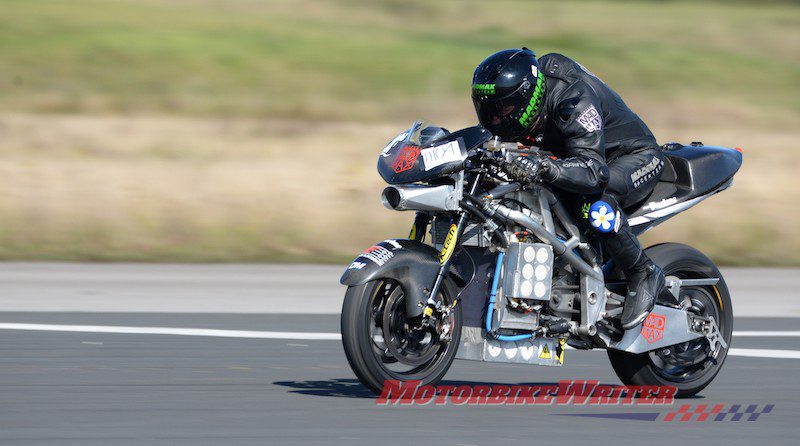 There were still plenty of records broken, but the most interesting were those set by Zef aboard the Nottingham University's Isle of Man TT zero bike.
His new ACU national category records include: the FIM Flying Kilometre speed of 185.103mph (297.894km/h), with best one-way speed of 194.086mph (312.351km/h), with GPS peak speeds of 197mph (317.041km/h), the FIM Flying Quarter Mile, the FIM Standing Quarter, the FIM Standing Mile and ACU Flying Quarter Mile.
Zef set the records as a tribute to the late Madmax team member Daley Mathison who was set to ride the electric motorbike in the Isle of Man TT Zero race.
Sadly and tragically he was killed in a serious crash at the IOM TT in 2019 and never got to ride the electric motorbike.  
Developed by Nottingham University and Prof. Miquel Gimeno Fabra, the bike has been an IOM TT podium winner for three years in a row.
The hefty 300kg bike is capable of doing IOM laps in 21 minutes at speeds of 250km/h.