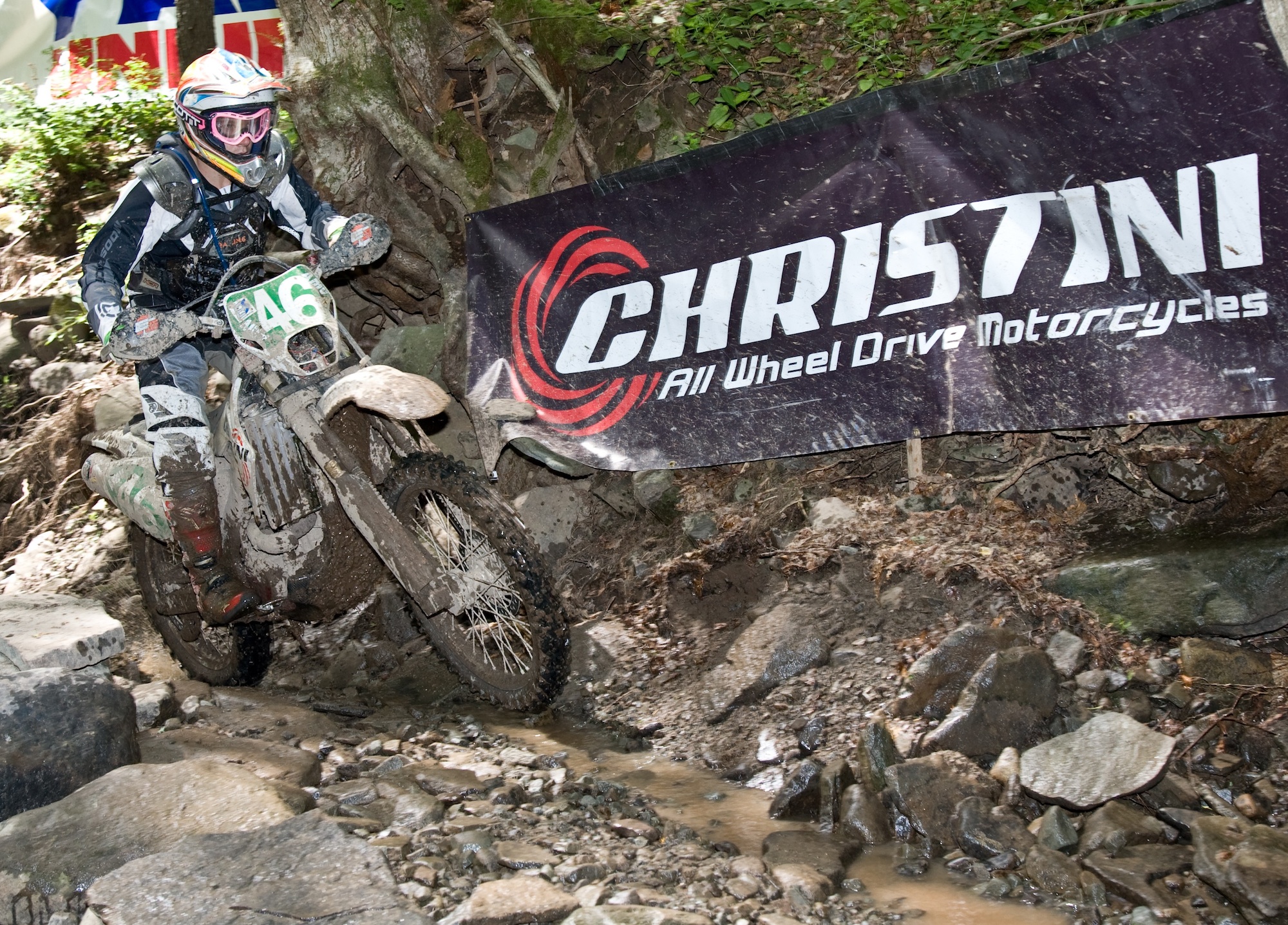 Just what you need for the Dakar … an all-wheel-drive bike!
Suzuki thought of the idea way back in the 1980s, Yamaha tried it a few years ago in the Dakar Rally, and KTM worked on the technology for a while, but all dismissed it as uncommercial folly.
Several companies continued to beaver away on the tech. Swedish company Ohlins worked on a hydraulic system, others developed electronic systems like KERS used in F1 and American company Christini Technologies developed a sophisticated mechanical system.
Christini made kits to convert customers' bikes and produced development bikes for Honda, KTM, GasGas and Kawasaki with a view to full production, but nothing has come of that yet.
So they've gone it alone, producing completed AWD bikes for sale around the world, including Australia, with a distributor in Coffs Harbour.
Importer Jeff Gleeson says they've only had the bikes since November, but have only sold a dozen so far and generated a lot of interest at the Melbourne Motorcycle Expo. He's currently looking to establish a dealer network.
"They're all off-road only with no ADR approval, but we're still working on that," he says.
When he gets ADR approval, he will also import the dual sport and super motard models.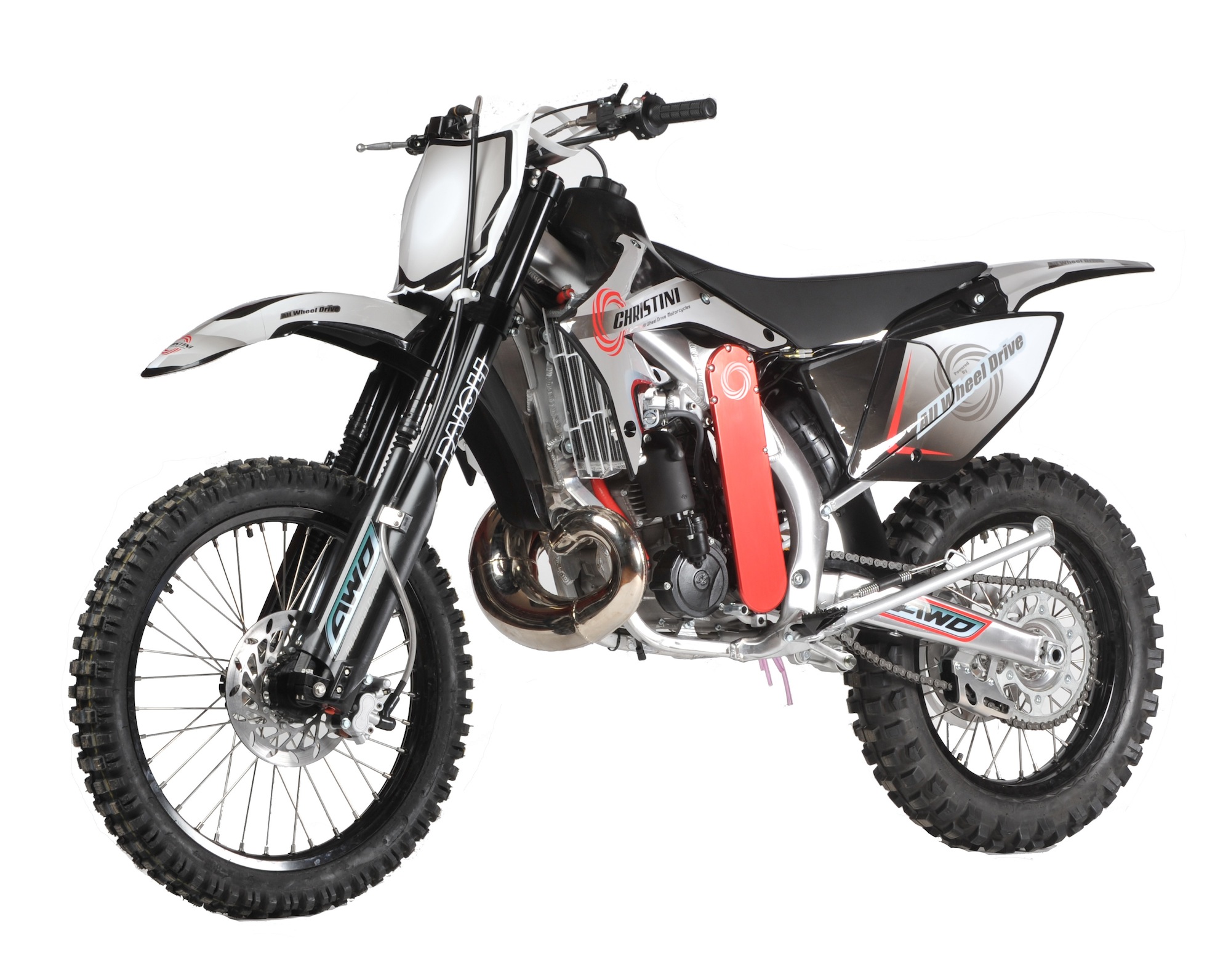 There are 250cc and 300cc two-stroke enduros for $11,395 (add $600 for electric start), a 450cc base model enduro at $9295 and a 450cc performance MX bike with new carb and exhaust for $9995.
All are eligible for racing in Australia and a 450 competed in the Finke, finishing well.
The strokers are powered GasGas engines while the four-stroke is a Chinese copy of a Honda CRF450X.
They feature a special Christini-made frame that houses their patented AWD system that uses chains, shafts and one-way sprag clutches.
It adds only 6kg to the bike's weight and can be used in most off-road and road bikes.
Basically, when the rear wheel loses traction, the front wheel kicks in at a slightly slower rate, so no more digging a hole with the back wheel when you get stuck. They also say the system provides better traction on the road, avoiding washouts or low sides.
Web: www.christini.com.au; Phone: 0400 110044