Automatic brakes that sense an imminent crash and activate an emergency stop have been endorsed in all new cars from 2020. Are motorcycles next?
The United Nations Economic Commission for Europe says 40 countries have agreed to require new cars and light commercial vehicles be equipped with automatic brakes.
Those countries include Australia, Japan and the European Union, but not the US, India or China.
The decision is based on a joint study by Euro NCAP and Australasian NCAP which concluded that automatic brakes would lead to a 38% reduction in real-world rear-end crashes at low speeds.
Automatic brakes concern riders
Riders have two major concerns about this mandate.
The first is that the systems work on sensors which may not sense a small motorcycle.
After all, they haven't been too successful so far with several incidents where automated cars have crashed into motorcycles.
Surely these sensors should be perfected before they are mandated.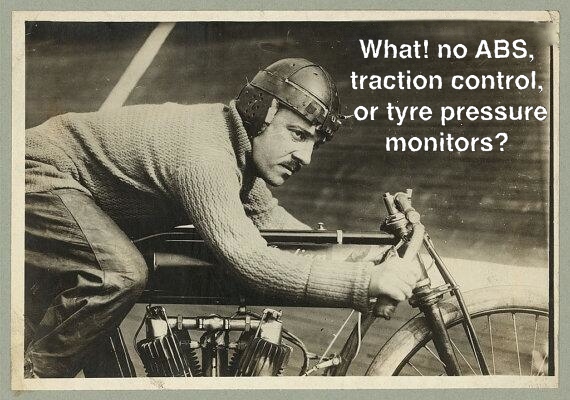 Another major concern for riders is that these automated braking systems could be coming to motorcycles soon.
Bosch is already developing similar systems with companies such as BMW, Ducati and KTM.
Once developed, it won't be long before UN authorities decide they should also be mandated.
Such systems have been advocated by internationally awarded Aussie academic Professor Raphael Grzebieta who also supports wire rope barriers, lower speed and hi-vis riders!
If you don't think it can happen, ABS and linked brakes have already been mandated on bikes sold in Australia thanks to overseas agreements and academics' whims and research.
ABS regulations
From November 2019, all new motorcycle models sold in Australia over 125cc must have ABS, while bikes with lower engine capacities must have either ABS or combined brakes systems (CBS).
The new Australian ABS regulations only affect new models made after that date.
All other existing models won't need to be upgraded to ABS until November 2021.
(The laws only affect new motorcycles made after these dates. It is not retrospective.)
There are exemptions for enduro, trials bikes and trail bikes under 250cc.
If the bike has switchable ABS, the default setting when the bike is turned off and turned back on again will be for ABS to be active. We do not know of a motorcycle that allows ABS to switched off on the fly.
Click here for the full regulations.
CBS is described as any braking system where one control pedal or lever activates some portion of the brakes on front and back wheels.
ABS regs worldwide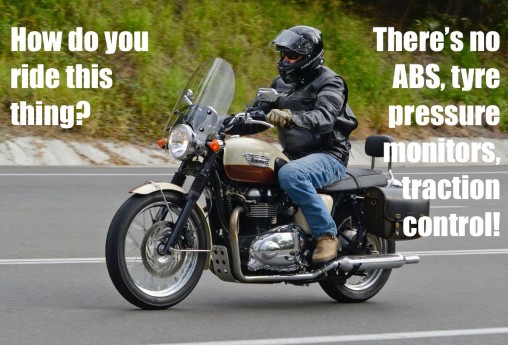 While ABS is becoming mandatory around the world, the USA has no such requirement.
Europe: Mandatory ABS for all new models above 125cc from January 2016 and for all existing models above 125cc from January 2017. 50cc can have ABS or CBS.
Japan: ABS on new models above 125cc from October 2018 and all existing models above 125cc from October 2021. 50cc must have ABS or CBS.
India: ABS >125cc on new models from April 2018 and all models >125cc from April 2019. Under 125cc ABS or CBS.
China: New models >250cc from July 2019 and existing from July 2020 must have ABS on front and rear wheels. Under 250 ABS or CBS.
Brazil: ABS for 300cc and above ramping up from 2016-19. Below 300cc ABS or CBS, off-road excluded.