Smart phones have been making navigation easier and safer for riders and keeping them in contact and entertained with the help of handlebar mounts such as the Aussie Quad Lock.
Now the Sydney-based company is keeping pace with the rapid development of smartphones by 3D printing their cases and mounting systems.
This means they will quickly release suitable products for the new era of foldable phones unfolds (lame pun intended).
It's good news for tech-savvy early-adopter riders (read BMW owners).
Quad Lock has joined forces with Singapore 3D printing company Ultimaker to speed up the development of new mounts such as their award-winning Quad Lock Vibration Dampener.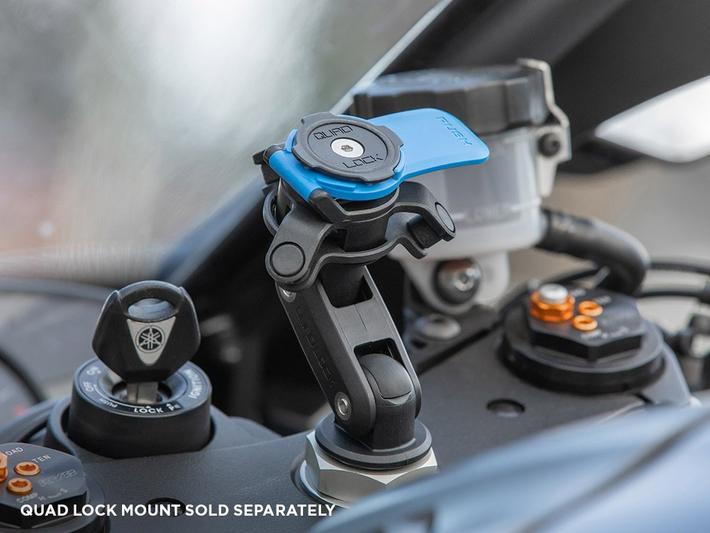 This device is important to protect your phone as the vibration can affect its camera's ability to autofocus.
Imaginables, partner of Ultimaker in Australia, served as a support partner to Quad Lock delivering various types of Ultimaker 3D printers.
Together they Lock developed a flexible research, design and development process that gathered lab and field test feedback almost as quickly as they could design and print the new part. 
Various types of Ultimaker printers were used to print prototypes strong enough to withstand hours of testing on a vibration test rig, from which the team gathered valuable feedback and data.