Australian rider Amy Harburg has won a spot in the gruelling annual International GS Trophy in Thailand from February 28 to March 5, 2016.
Amy was one of 10 women from the UK, France, Spain, Iceland, USA, Canada, Brazil, Thailand and South Africa battling it out in South Africa for a place on the first female team to contest the GS Trophy.
"I was so excited about coming here for this qualifying event," the University of Queensland students says.
"I had high expectations for myself, but it was hard to gauge what the other girls would be like until we were all together. But my expectations were definitely exceeded by the time we've spent in South Africa and to actually make the team is amazing for me."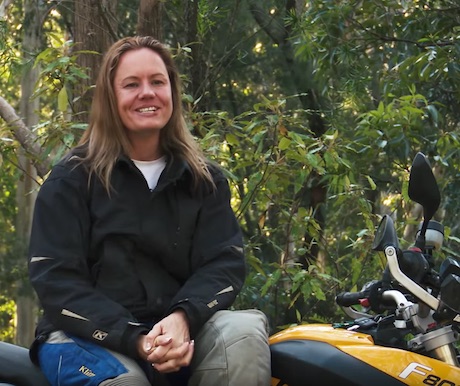 A worldwide search earlier this year for a trio of lady GS riders to form a team to contest the International GS Trophy finals produced a staggering 119 applications by girls from 29 different nations.
The two other finalists are Stephanie Bouisson of France and Morag Campbell of South Africa.
They will compete in the fifth annual BMW Motorrad International GS Trophy against teams of men from around the world.
The Trophy includes a gruelling regimen of daily stages as well as numerous special challenges.