Australia's first electric motorcycle company, Fonzarelli, has reached the modest milestone of selling 100 of its electric multi-purpose NKD electric motorbikes.
It's nothing compared with the big motorcycle companies, but this boutique electric motorcycle company is certainly starting to make its name known after launching in late 2019.
FONZ Moto, as it is now called, is now available in all of Australia's States and Territories.
Their NKD X and NKD S models are locally designed and produced after a move from their original Adelaide production plans back to Redfern in Sydney due to the pandemic.
Founder Michelle Nazzari says the decision to bring our production plans closer to home and ramp up their 'urban micro factory' meant they could make up to 20 motorbikes a month.
She says they are now "playing catch-up so we're now looking to expand to a larger facility in 2022".
There are two NKD models:
NKDs (100km/h top speed, 100km range) from $10,990;
NKDx (100km/h top speed, 200km range) from $16,990.
The NKD is powered by a mid-drive brushless motor producing 9.6kW of power and 56Nm of torque.
You can also buy optional fat knobby tyres so it can do some off-road work.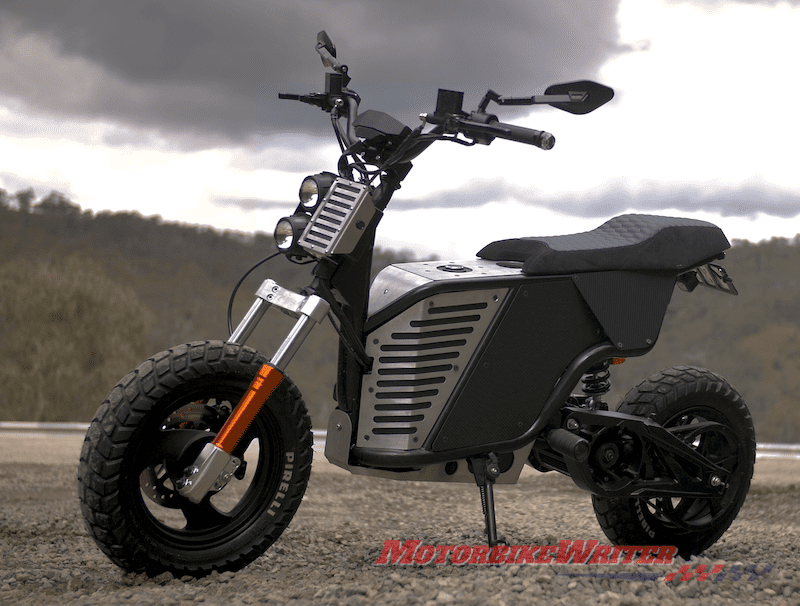 The Panasonic Lithium-Ion 3.5kWh inbuilt battery can be charged via the onboard AC mains charger from flat to 100% in about five hours.
Michelle points out that NSW and the ACT have abolished stamp duty for electric motorcycles and electric scooters this year.
"While we know all states and territories operate slightly differently, it's encouraging to see growing support for two-wheeled EVs," she says.
FONZ sources as much as possible from local suppliers within a 200km of their premises to minimise the environmental footprint in the NKD manufacturing process.
"There's a lot of greenwashing these days. It was important to us to source locally and get the certifications to show that it is possible to manufacture this type of product in Australia," she says.
Locally-made also means that each bike is custom built to spec and the multi-award winning NKD series has been certified by the Australian Made campaign.
Michelle admits that NKD is not for everyone.
"There are many differing tastes out there but this plucky little beast is certainly turning heads wherever it goes," she says.
"What's particularly great is the endorsement we're getting from people who truly know their stuff when it comes to performance."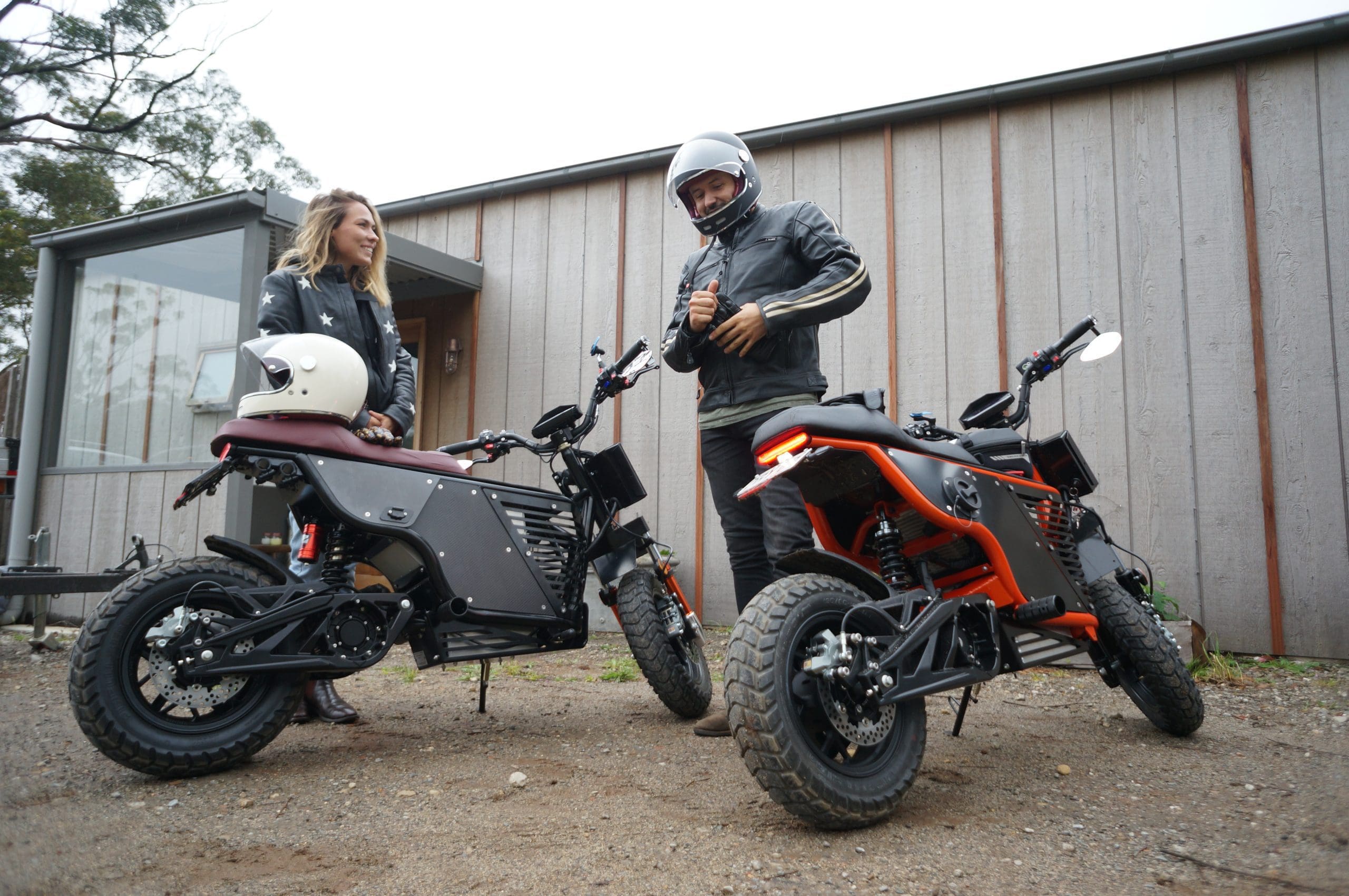 Former Australian racing car driver, Adam Kaplan, says his NKD is the perfect urban assault vehicle for his lifestyle in Noosa.
"The power delivery makes my pillion and I laugh every time we give it a squirt, and it's sure footed and stable to ride and I love overtaking unsuspecting vehicles uphill with 2 up," Adam says.
Kaplan rides the NKD X with a carbon fibre body kit. He wanted the ability to be able to carry his surfboard to the beach so FONZ designed an integrated surf rack system, which later became a popular option for other NKD owners.