Aussie actor Shane Jacobsen who famously starred in Kenny and fronted the short-lived Australian version of Top Gear is now a brand ambassador for CFMOTO Australia a Chinese motorcycle and all-terrain brand.
Despite the only promo shots supplied by CFMOTO Australia being Shane with a farmer's ATV, importer PR honcho Mark Fattore confirms the petrol head does indeed ride motorcycles and they are lining up a second photoshoot now.
"Ambassadors don't overload you with availability times," he says.
It could be a good PR move to employ such an iconic Aussie actor as the face of a Chinese company during these days of strained relationships.
Michael Poynton, director of CFMOTO importer Mojo Motorcycles told us last year during the height of the trade war with China that they had not experienced any backlash against Chinese products with their retail numbers still increasing.
And why not?
The "cold war" is between the Australian Government and the Chinese Government (or Chinese Communist Party which is effectively the same thing), not the people of the two countries.
Besides, it hasn't stopped Aussies buying Chinese-made products from Harvey Norman in record amounts (if you're reading this, Harvey, give the Jobkeeper funding back!).
Michael says having Shane Jacobson in the "CFMOTO family" is a "is a massive shot in the arm in terms of expanding our brand recognition and supporting our ever-expanding two and four-wheel portfolios".
"Since we entered the Australian market, we've had an unwavering focus to be the best we can in some hotly contested battle grounds. The farm sector is one of those."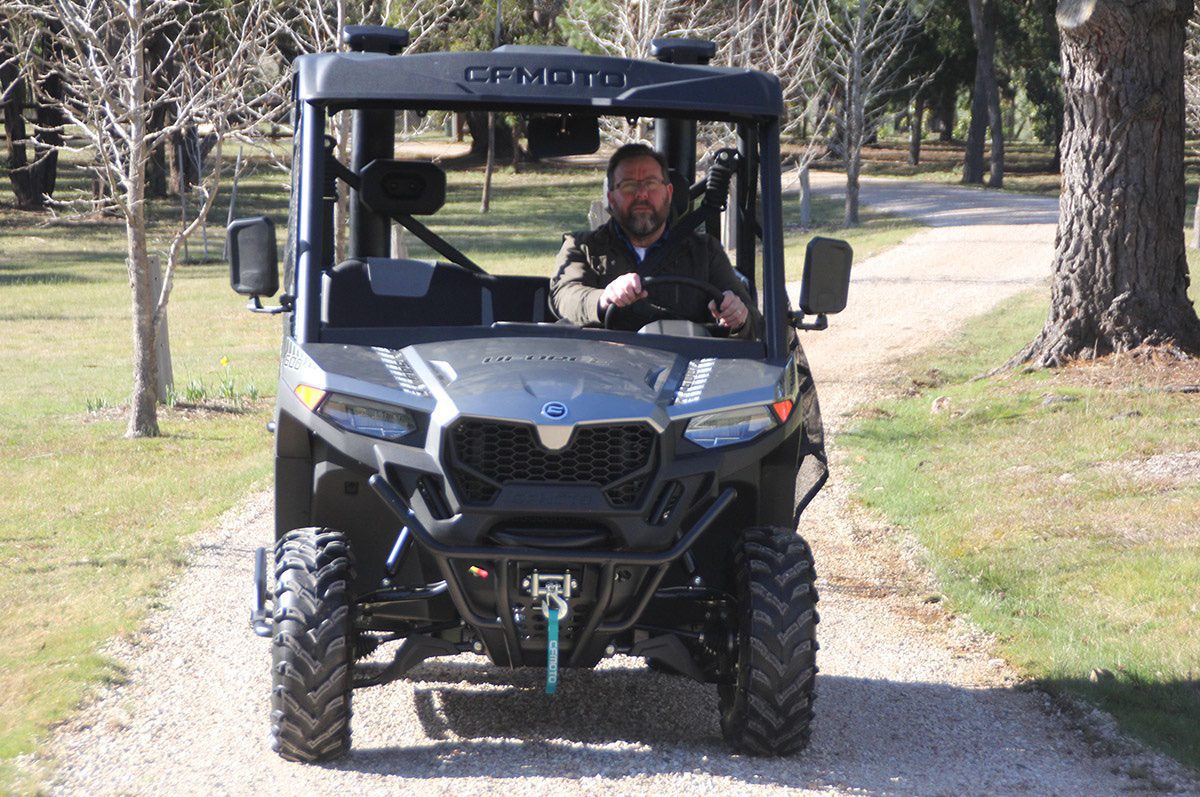 "In many ways that hard work has paid off and we're already a strong force, but having Shane as an ambassador for CFMOTO is a massive shot in the arm in terms of expanding our brand recognition and supporting our ever-expanding two and four-wheel portfolios."
The official press release from CFMOTO Australia says he is eager to "play with the entire product range it has – which is a lot!
"I can't wait to share my stories and experienced of enjoying the bikes and vehicles in the CFMOTO stable with the world and, let's be honest: it's not a job, it's a joy and privilege, but hey someone has to do it."
Shane is best known for his breakout performance as Kenny in the eponymous 2006 movie for which he won an AFI award for best lead actor in a feature film.
Since then, his body of work across film, television and theatre has been voluminous.
Highlights include his portrayal of Brant Webb in the telemovie Beaconsfield, playing the role of Barry Tregear in Irish Jack on the ABC, starring alongside legendary Aussie Paul Hogan in Charlie & Boots and working with Jeremy Renner in The Born Legacy and Kate Winslet in The Dressmaker.
His theatre credits include Rocky Horror Show, Mother and Son, Shane Warne The Musical and Guys N Dolls.