After two and a half years of waiting, Aston Martin has finally begun deliveries of their track-child, the AMB 001 superbike – and apparently, ten of the original batch are still available.
Created in collaboration with Brough Superior, the AMB 001 is a limited-run beastie that first reared its head at EICMA's 2019 offering, stunning riders worldwide with a streamlined aesthetic, top-notch accoutrements and the fact that it punched out the same numerics in pony-pull as it boasted weight in kilos.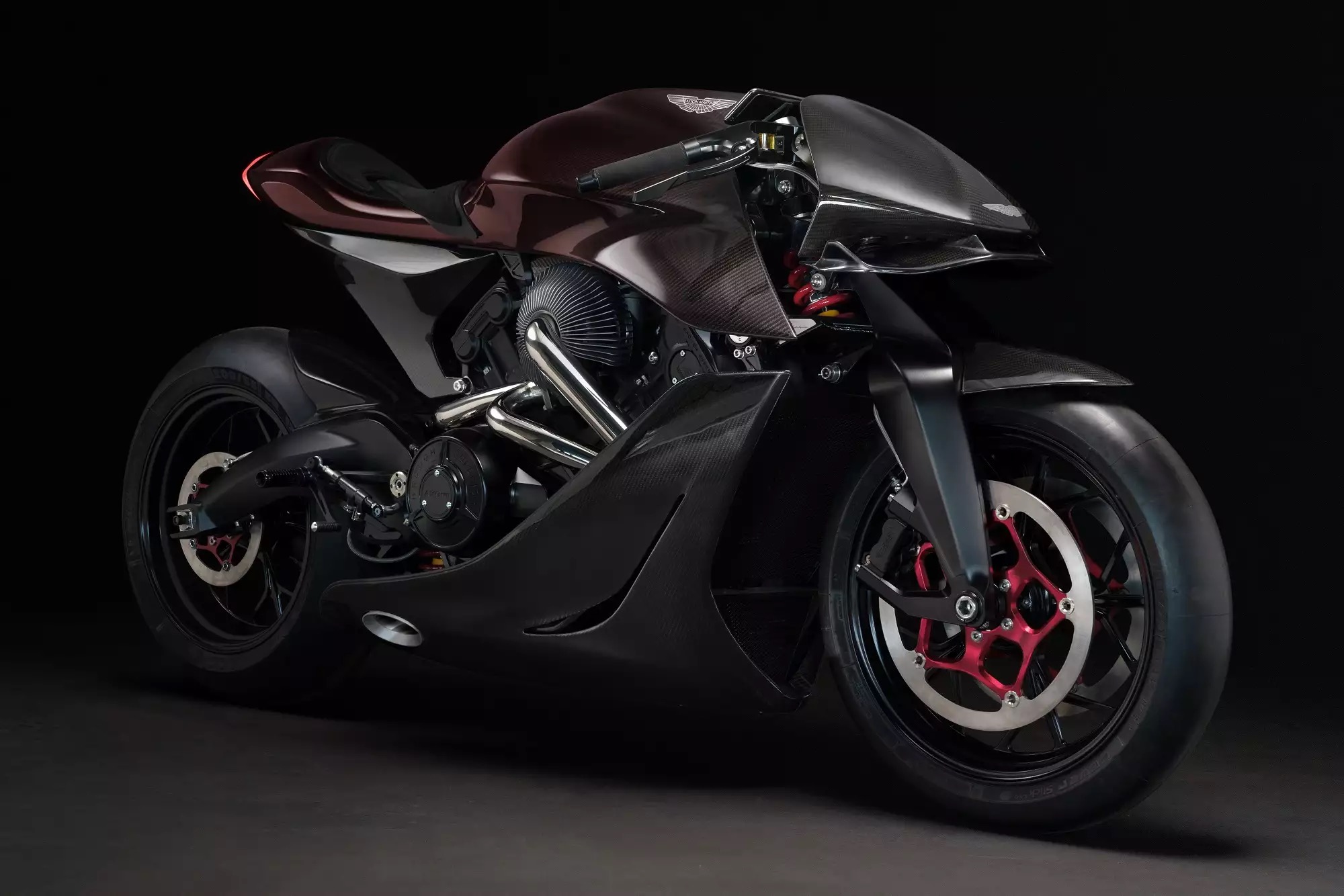 With 180 (now 183) horses kicking out of a 180kg V-Twin motorcycle, you can imagine the fun scoot this unit will be…especially considering that the bike's delay in production gave Martin Superior (cough, patent pending) a wee bit of extra time to run a few final tests before unleashing the carbon-clad machine on the community proper.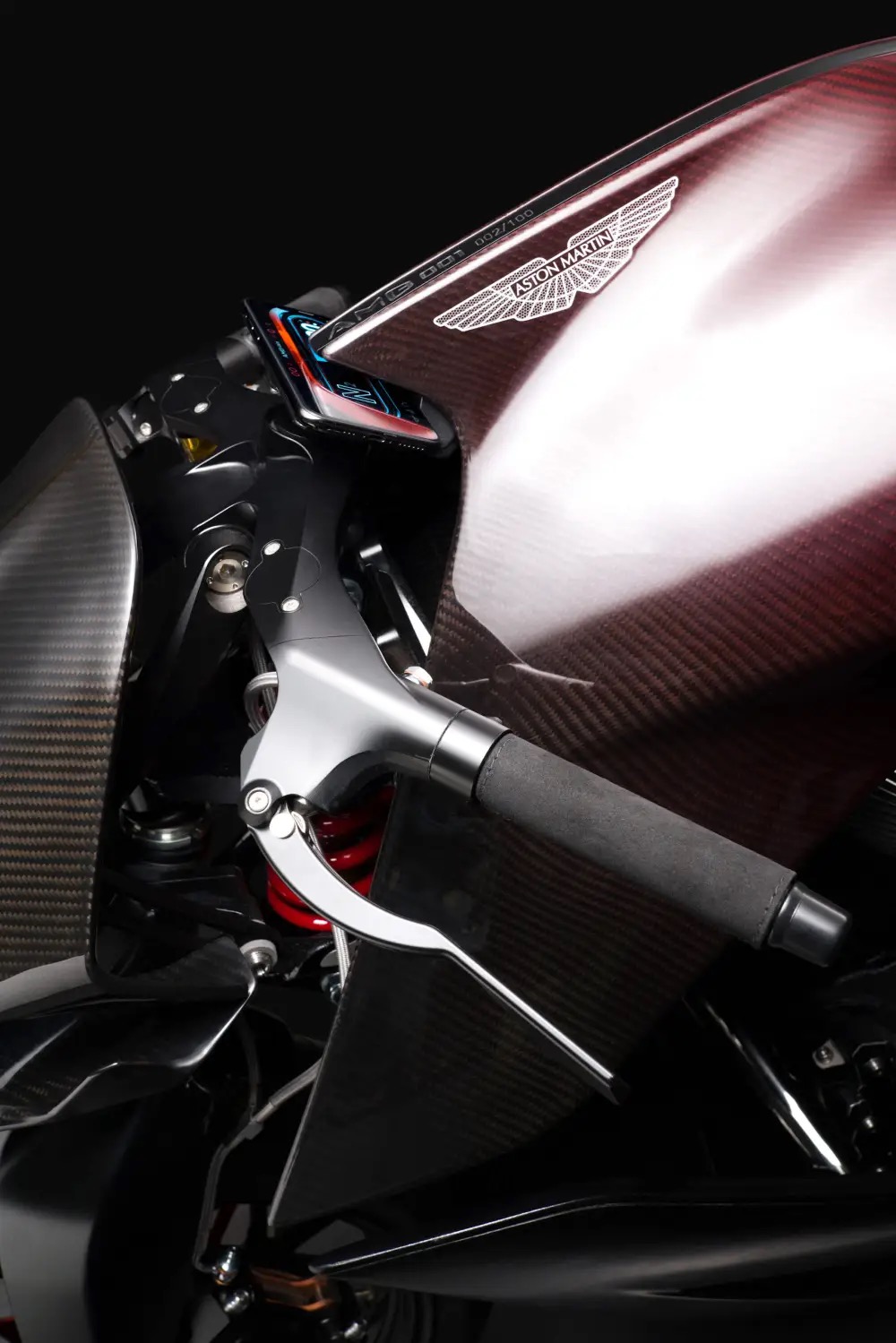 "We are happy to have met our performance targets, with a power output of 183 hp and a dry weight of 408 pounds," enthuses Brough Superior's president, Thierry Henriette, in a report from Robb Report. 
"AMB 001 is an original track bike that stirs the senses and delivers on performance…the characteristic whistle of the turbo completes the unique presence of this extraordinary motorcycle."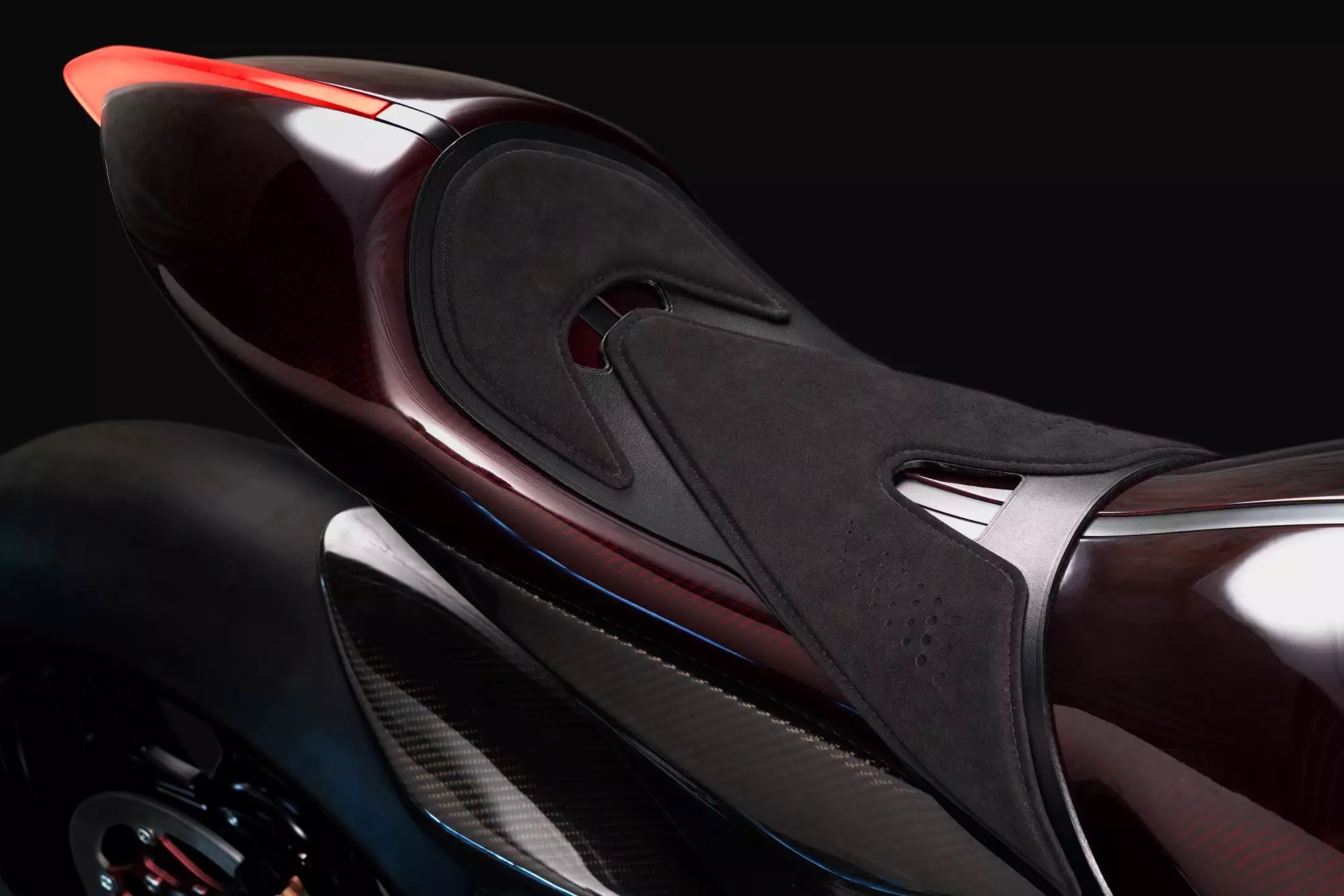 With three lucky customers now in possession of their $108,000 AMB 001 and ten of the original 100 unit batch still needing a crazy kook to yoink about (here's the registration link if you're keen), I'd agree with Robbie and keep a weather eye out for the next James Bond movie.
Triumph may have the current contract, but pete's sake….it's an Aston Martin, the thing's practically begging for a blacked-out aesthetic and coca-cola-infused Hollywood chase scene.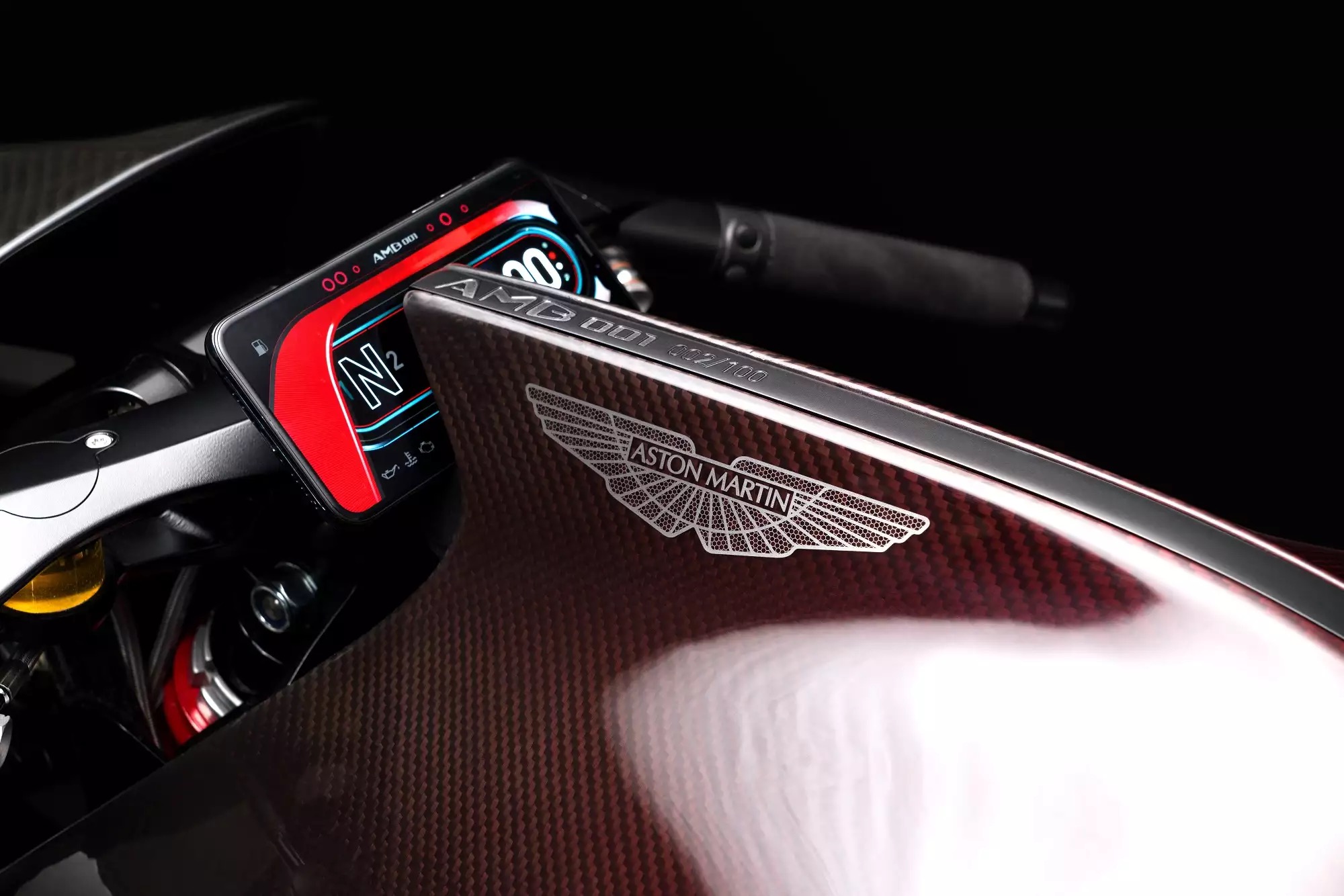 For more stories like this, be sure to check back at our shiny new webpage here at wBW. If you're a busybody, sign up for the newsletter and we'll do the skimming for you, hand-delivering a list of the latest twice a week to your inbox. 
Drop a comment below letting us know what you think, and as always – stay safe on the twisties.