The inaugural adventure bike challenge was such a success, it will return for the 2017 Touratech Travel, Challenge and Expo at Bright in Victoria on April 1 and 2.
Robin Box from Touratech Australia says they had about 55 participants this year from the 1000 who attended and he expects even more next year.
The challenge is a fun event that includes a range of on-the-bike and off-the-bike tests such as riding over a tyre obstacle, changing a rear wheel, carrying water without spilling it and riding around a pole holding a rope in your right hand.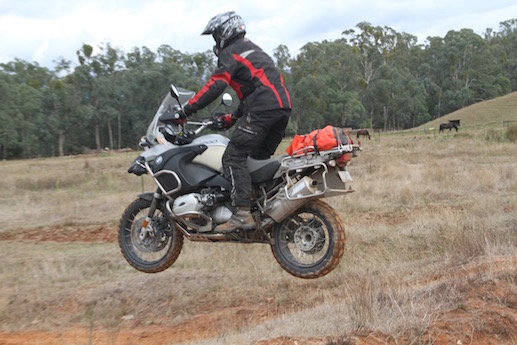 "The day before the event we had only 15 entrants but there was another 40 on the day. No one knew what it was about," Robin says.
"Everyone wanted to see people doing it, but not do it themselves. But it's much more of a participation thing and you can do as much as you want.
"It's all about fun and enjoyment. A lot of people had a go but probably only half did all of the challenges. It's about the participation."
Entry to the event and the challenge is free and male and female winners in the multi and single-cylinder categories will receive special trophies.
"It's not speed-based, but skill-based," Robin says. "You can stand right beside the track and everything is done in first gear."
There is also a 120km big treasure hunt where riders had to collect information.
Among the competitors and the eventual female winner was Amy Harburg who was a participant in this year's BMW International GS Trophy in South East Asia in the first all-female team.
She says the Australian Touratech Challenge was better organised than the original adventure challenge held in Germany.
The event will also include a large expo with displays by most adventure bike manufacturers and accessories distributors, plus a host of test rides.
Robin says all the test rides were booked out early last year.