The 2019 Aprilia RSV4 has a bigger engine for 12kW more power, but slims down 5kg to 199kg.
It now has a 1078cc engine up from 999.6cc, lifting power to 162kW (217hp) at 13,200rpm.
Torque has increased by a minimum of 10% across the rev range with a peak of 122Nm at 11,000rpm, up from 114Nm.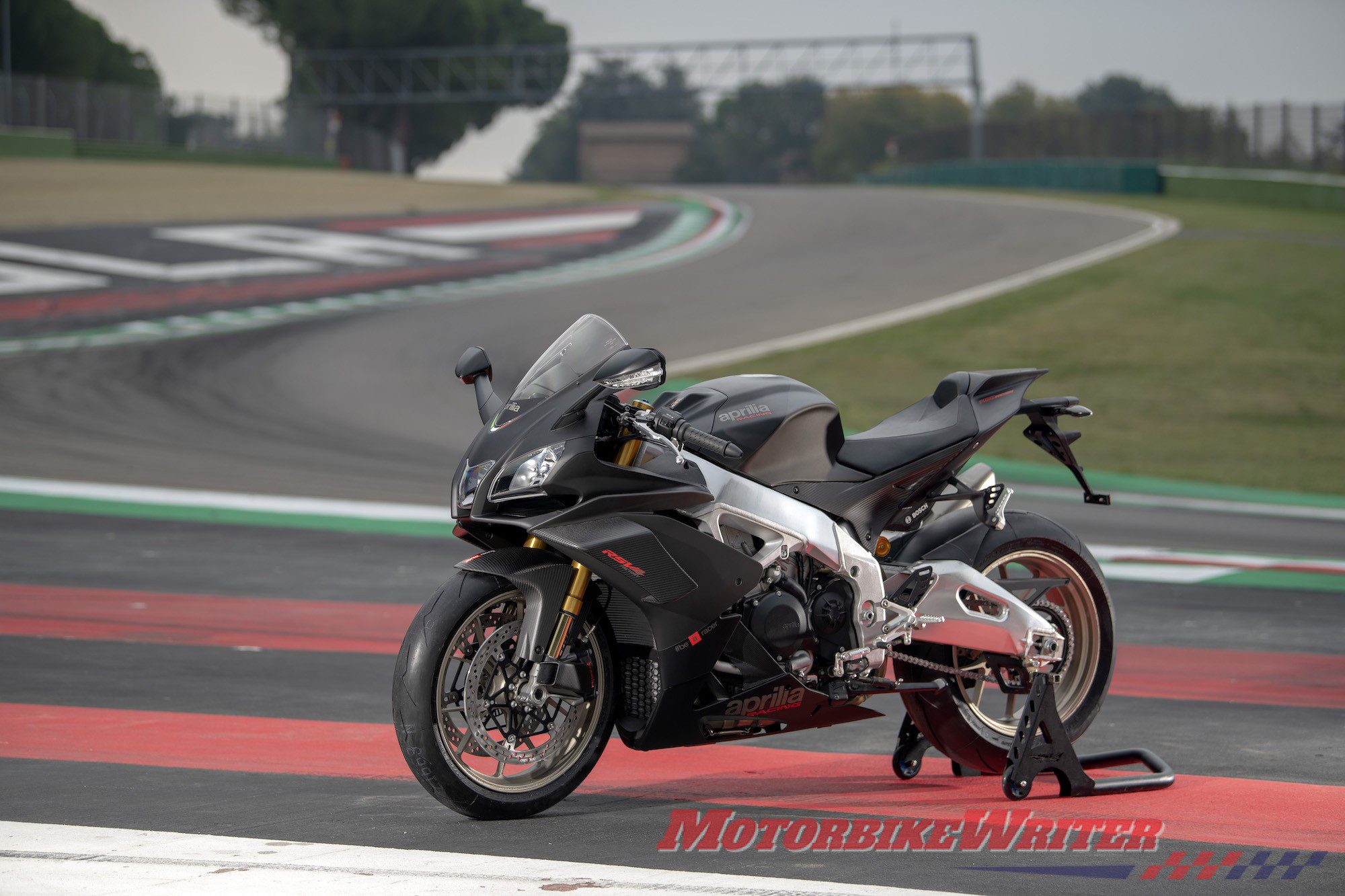 Capacity increase comes in the form of new pistons bored out from 78mm to 81mm.
It also gets revised intake valve lift and a new oil pump with twin-jet oil cooling to the bottom of the pistons, and 5th and 6th gear now have longer ratios for a taller top speed.
The redline is now at 13,600 revs.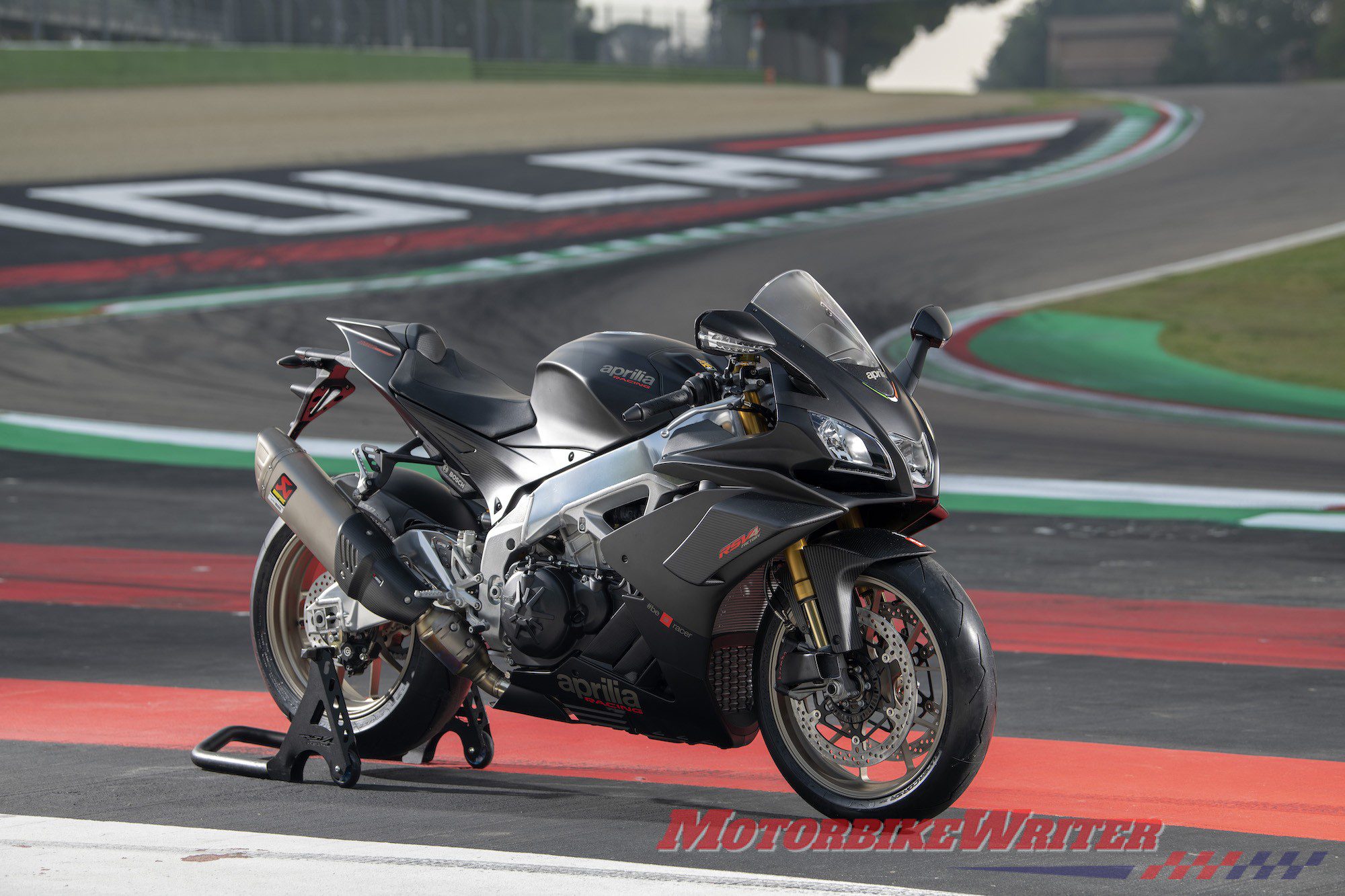 RSV4 slims down with a fair bit of carbon fibre. It also gets brake cooling ducts, Brembo Stylema calipers, a new black paint job and MotoGP-style winglets.
The Ohlins NIX forks have 5mm more travel and the wheelbase has been shortened 4mm.
Electronics now include corner-by-corner mapping setup ability, a smartphone-bluetooth infotainment system and a brightness boost to the TFT dashboard.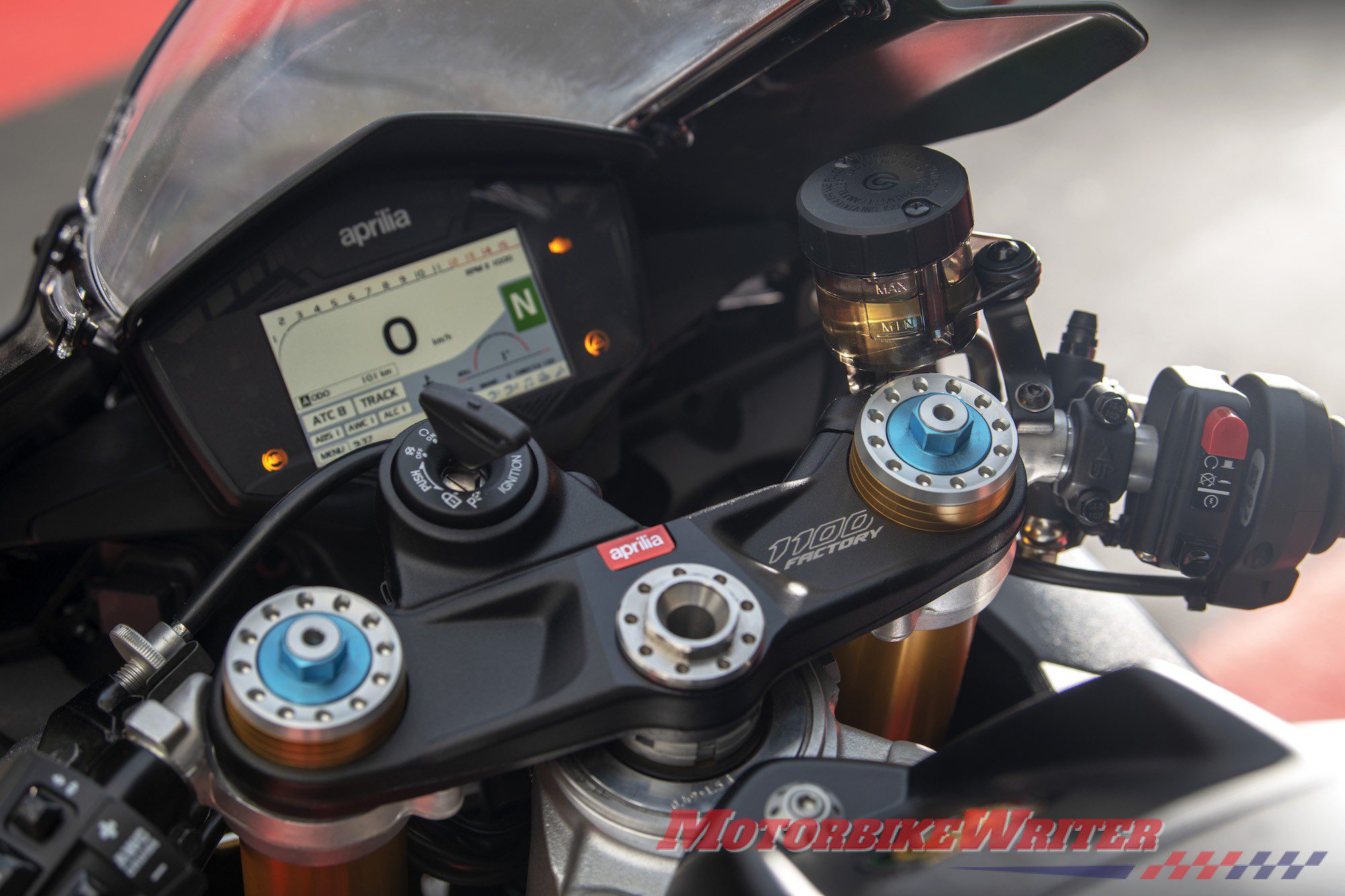 Aprilia has also replaced the ancient lead-acid battery with a lightweight lithium-iron battery which also slims it down.
There is no word yet from Aprilia Australia about arrival or pricing in Australia.