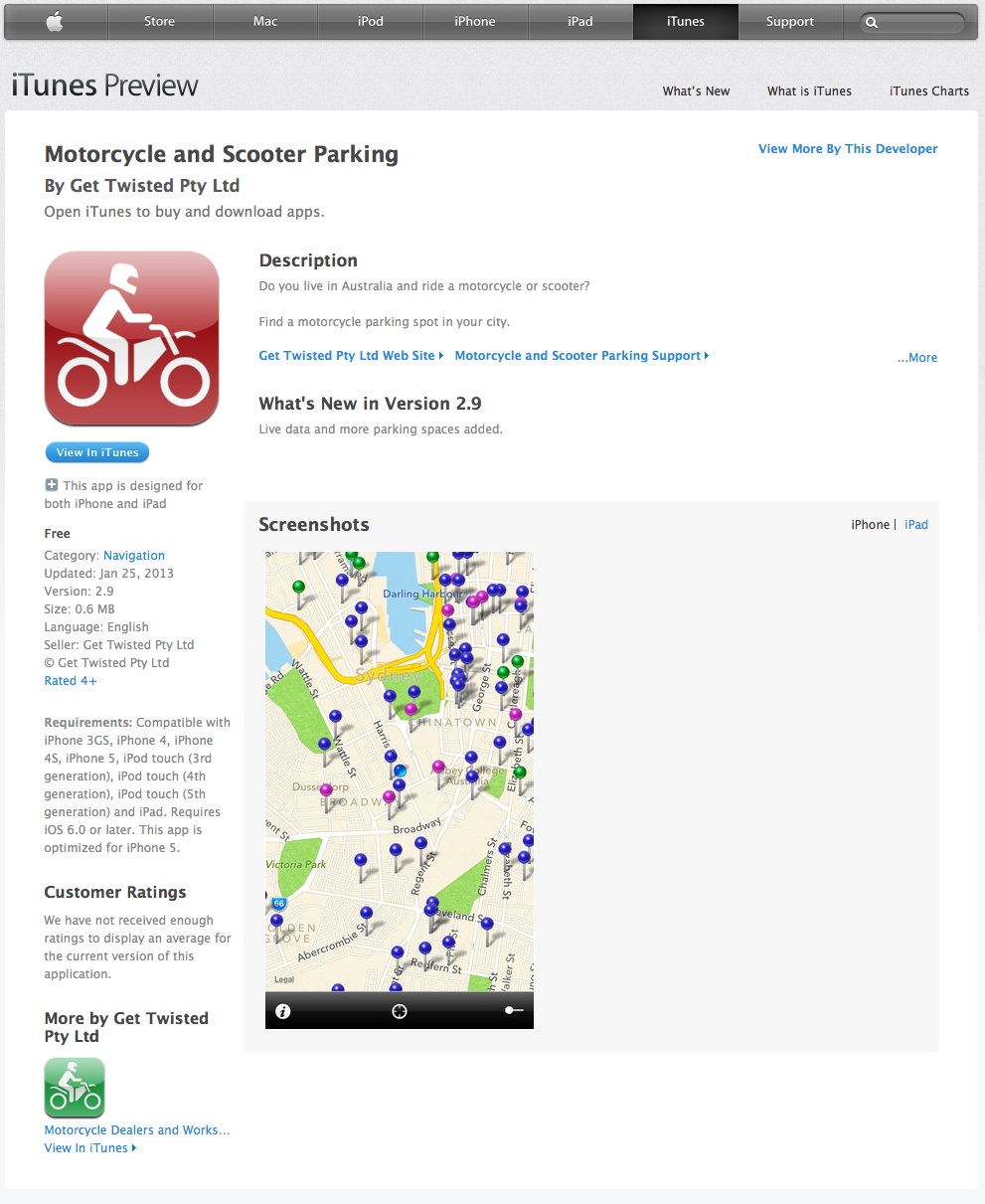 An app that helps you find motorcycle parking has now been extended to Android phones.
The MCNetwork directory of parking by Get Twisted has had more than 10,000 downloads. They is also have an app that includes a directory of dealers, workshops, accessories, training, insurance, tours and most things to do with motorcycles and scooters.
The information is available on their website and the apps have been available for iPhone since 2009, but now you can also get them on an Android phone from Google Play or iTunes for free.
It's a great service, especially when you are traveling far from home and need to find free parking, a workshop to fix your bike or just need to buy some wet weather gear for all this rain we've been having.