The ACT Government has extended a two-year lane filtering trial to the middle of the year, but is expected to make the laws permanent.
Lane filtering has been legal in Australia for more than two years now in NSW, Queensland and Victoria. Other states are "monitoring" the laws.
The ACT government says it is finalising its assessment and reviewing feedback before releasing a final report.
ACT public support
However, Motorcycle Riders Association ACT spokeswoman Jen Woods believes the majority of road users support lane filtering.
"We are pleased with the conduct of the Lane Filtering trial, and believe that it has been successful from a Road Safety perspective," she says.
"Anecdotally, other vehicles are more aware of motorcycles and scooters and are cooperative and considerate to riders who choose to filter through the lane.
MRA ACT president David Formica says there have been "occasional incidents" where other vehicles have taken the opportunity to "behave negatively to motorcyclists and scooters who are lane filtering".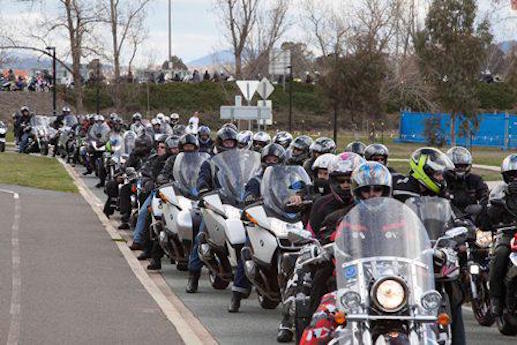 However, David and Road Safety Minister Shane Rattenbury agree that the trial has been a success and motorists are now more aware of motorcycles and scooters.
The Minister says a community attitudes survey late last year found 69% supported lane filtering as a road safety measure for motorcyclists.
"The community's understanding of lane filtering has also increased, with almost half of respondents now aware of lane filtering, up from 20% before the trial began."
Safety, not congestion
Jen says the laws were never about alleviating road congestion as they are in Brisbane, Sydney and Melbourne.
"It was more about awareness and ensuring the safety of riders by making them more visible," she says.
"Mind you, in that two years road congestion has increased."
Lane filtering is only allowed in the ACT at a maximum of 30km/h around stationary or slow-moving traffic. Riders are not allowed to filter in school zones or on the kerbside next to a footpath, or in bicycle lanes or breakdown lanes. It is also against the law to filter past buses or heavy vehicles.
ACT parking trial
Meanwhile, a Canberra trial to allow three motorcycles or scooters to occupy a single car parking space is still underway, ending mid year.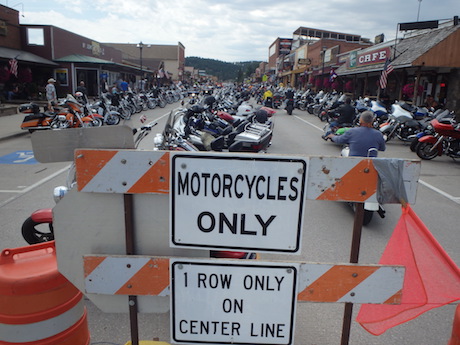 The MRA ACT does not expect any evaluation for several months.
The trial was designed to encourage more riders into the city to help resolve parking, pollution and traffic issues.
It seems like a great idea, but unfortunately the city of bureaucrats has been a bit too bureaucratic.
More than three scooters could easily occupy a car parking space. If they do, which ones get ticketed?