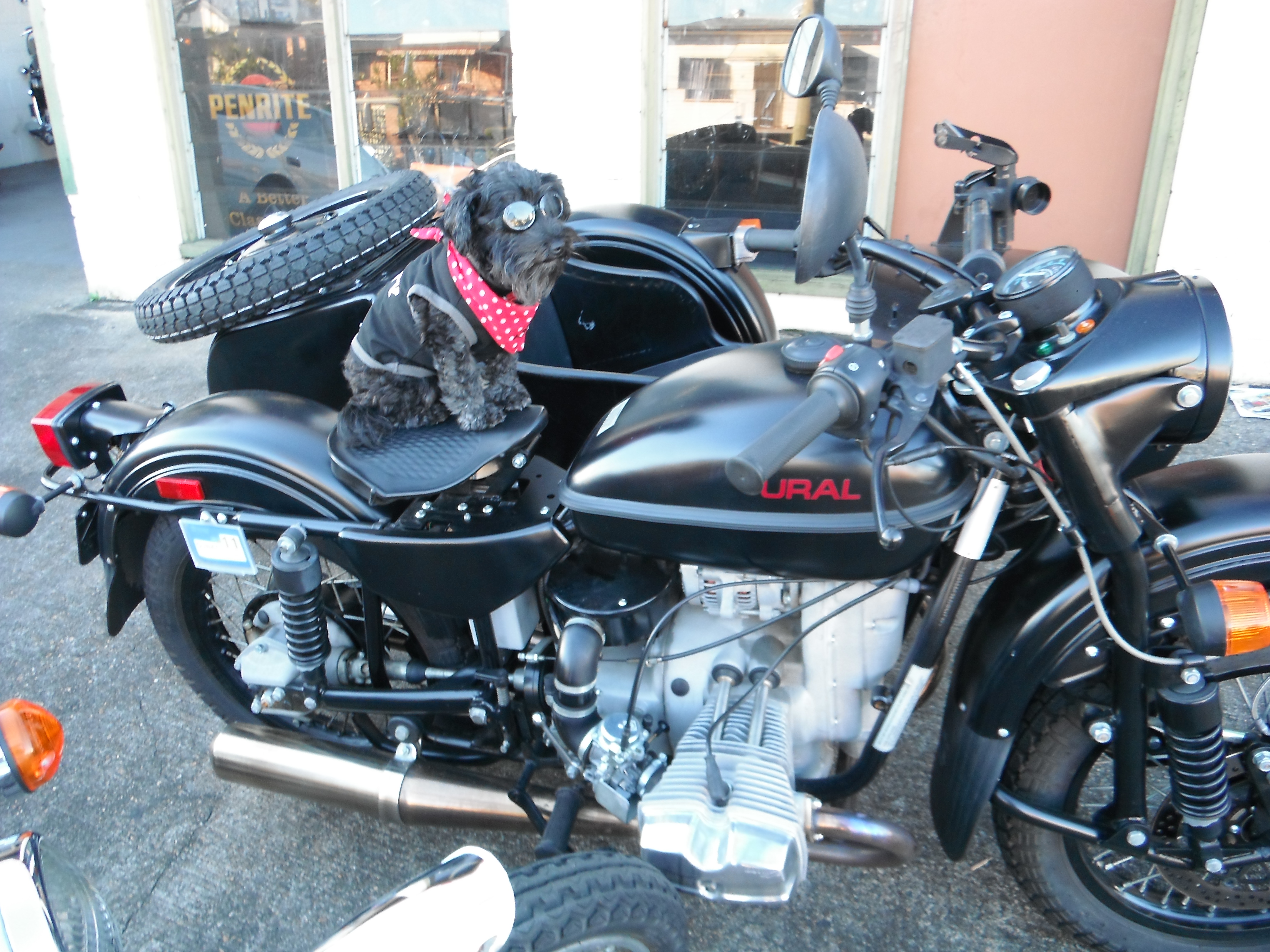 For those who have been following my stories about depression sufferer John Skinner and his dog, Scrambles, here's the latest.
He's sold his Triumph Scrambler and bought a Ural outfit which gives his dog a lot more room to roam!
John says: "She was a bit worried that she couldn't quite reach the handlebars, let alone operate the Gattling Gun when fitted."
John and Scrambles are joining the annual Black Dog Ride (BDR) to the centre of Australia in August and returning to Brisbane via the Simpson Desert.
John says his little black dog helps keep his own black dog (depression) at bay.
They had planned to do the ride on his Scrambler, but the Ural will make the journey far less stressful for both.
I had a chat with Ural spokesman Jon Taylor at the recent Ulysses AGM in Maryborough and he says their outfits appeal to people aged 45-90, retirees who may be a bit old for riding a bike, people who own several bikes or those just wanting something different.
He didn't mention anything about people with dogs, but I guess that's another niche market he could target.
He says Ural outfits are also becoming popular with younger riders who want to adventure off the beaten track.
"It used to be a military bike so it's easy to fix, robust and and well suited to tough terrain," he says.
The annual Black Dog Ride has been organised since 2009 to raise awareness of depression and has so far raised more than $800,000 toward mental health support programs.
About 50 motorcycles each from every capital city around Australia will take a week to travel to the centre in August for a national meeting in Alice Springs.
I wish John, Scrambles and all the others on the Black Dog Ride the best of luck.