A spike in motorcycle crashes in South East Queensland this month has prompted a seven-point safety guide from the RACQ.
Since December 1, the RACQ CareFlight helicopter has airlifted five people involved in motorcycle crashes and attended another that claimed the life of a young motorbike rider.
CareFlight Group CEO Ashley van de Velde says the rate of crashes is an alarming start to the Christmas season.
"I know our helicopter crews feel like they fly to the aid of a rider every other day, but alarmingly that has been the case this month and for that trend to continue over the summer holidays is a huge concern," Mr Van de Velde said.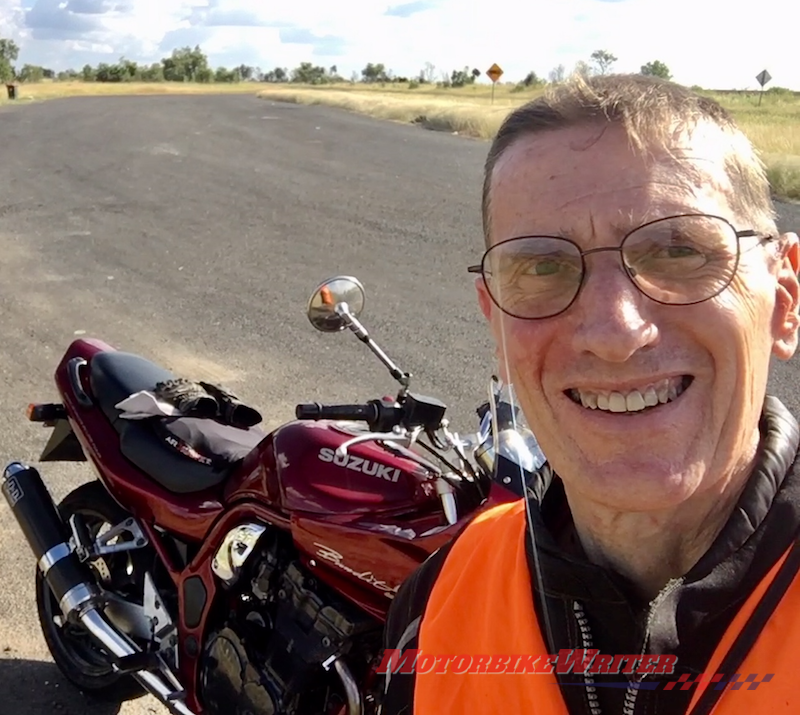 Motorcyclists can reduce their crash risk by taking time to prepare themselves and their motorbike for the journey, says RACQ executive manager technical and safety policy Steve Spalding who rides an immaculately maintained 1996 Suzuki Bandit.
"It's important motorcyclists remind themselves about how vulnerable they are in a crash and the need to ride defensively," he says.
"Taking the time to protect yourself and prepare for the ride can make the difference between life and death."
He recommends motorcyclists take the following steps before heading off on a journey:
Ensure all motorcycle maintenance and servicing is up to date;
Carry out a pre-ride safety check that includes checking lights, engine oil and brake fluid levels, clutch, tyre condition and pressure when the tyres are cold;
Carry a temporary tyre repair kit;
Ensure the chain is correctly adjusted and lubricated with an appropriate chain grease;
Plan the trip with adequate rest breaks and fuel stops remembering some motorcycles may only have a fuel capacity to take them around 25km;
Secure luggage, being sure not to overload the motorcycle thereby making it unstable; and
Wear protective riding gear, even in hot weather.
"It's absolutely essential that they wear good protective gear, not just the minimum of a helmet, but boots, gloves, jacket and trousers that are well protected," he says.
Queensland summers create harsh conditions for riders with hot and humid weather and sudden storms.
"It's important to ride to the conditions and reduce speed if the road is wet," Steve says.
"Motorcyclists should also watch out for signs of fatigue while riding as wind buffeting or prolonged sitting in an uncomfortable position can be tiring."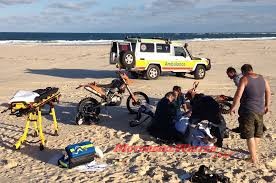 In the wake of a beach motorcycle crash on Fraser Island on Sunday, Steve says off-road riders should take additional precautions including:
Riding with a friend, if possible;
Letting family or friends know where they're going and when they expect to return; and
Riding at a pace both within their own and their bike's capabilities.
In the latest incident, the CareFlight chopper flew from their Bundaberg base about 4.30pm on Sunday to the scene of a motorbike crash near Hook Point at the island's southern end.
A 23-year-old man had suffered a serious leg injury after he lost control of the bike and hit a sand dune.
The helicopter's intensive care flight paramedic treated the man who was airlifted to Hervey Bay Hospital in a stable condition.