Everybody would love to have inexpensive bike insurance, but how do you get lower premiums?
The following are five simple tips you can use to help British riders save money on their bike insurance.
1.

 

Use your garage
Garaging your bike at home is one of the better ways to get inexpensive bike insurance.  Some insurance companies won't even cover a bike that is not garaged, while other charge an extra fee on top of your regular insurance premium. 
Don't panic if your house doesn't have a garage – there is a way that you can get a similar or same cheap bike insurance quote.  If you can rent a garage that is within one mile of where your house is – that can greatly reduce the price of your insurance policy.  Just be sure to inform your insurance that you have your bike garaged, just not at your home. So, you may think should I sell my Harley, but if you follow this and the other tips you will be fine.
2.

 

Get training
Insurance companies appreciate when you are less of a risk while riding your bike (and you will be rewarded with less expensive bike insurance) due to having taken additional training after you have passed your test.  Cheaper bike insurance might be only one short training course away.  You will also most likely feel much safer on your bike as well, in addition to saving money on insurance.
3.

 

Stay within the UK
Your motorcycle insurance premium will increase if your insurance broker is aware that you are planning on leaving the country and driving around the world on your bike.
If you stay within the UK, you will get cheaper bike insurance since you will be avoiding the poorly-surfaced roads as well as the drives on them.  When your bike is on the ferry floating over the channel, it is an insurance risk then as well.
So take your holidays within the UK if you want to enjoy less expensive insurance.
4.

 

Get an alarm
There are numerous insurance companies that will provide you with inexpensive quotes if your bike is well-secured – whether it is on the street or locked inside your garage. 
There are some insurance companies that offer discounts of around 10% on your premium if you use the right type of lock.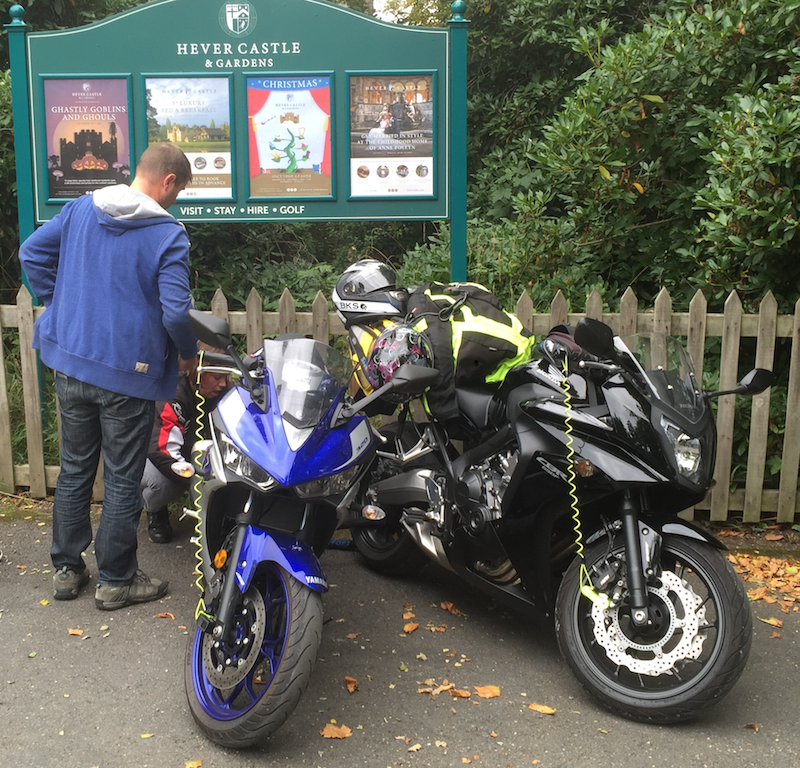 The best security option for getting inexpensive bike insurance is probably a Thatcham-approved device – adding one will help you find a better deal.
5.

 

Ride less
We don't want to advise you to ride your bike less often – after all, that is what you live for.  However, if you would like to have inexpensive bike insurance, it is definitely worth it to watch how many miles you ride your bike, and then at renewal time let your insurance company know.
The lower your yearly mileage is, the cheaper your premium will be; that is due to the fact that your bike is not on the roads as much, so you will be considered to be a lower insurance risk.
When filling the form out to get a quote, be sure that you are honest.  If you believe you will be riding your bike less than you did in the previous year, put that down.  It will probably result in you getting cheaper bike insurance if you do.
(Sponsored post)