Powersports enthusiasts know that the exhilarating world of motorcycle racing is where fearless riders and cutting-edge machines come together as a single unit to face off some of the most treacherous and challenging circuits ever designed.
These tracks are not for the faint of heart as they push the limits of both man and machine to the absolute limits.
From the legendary Silverstone Circuit to the death-defying Suzuka Circuit, we dive into 5 renowned motorcycle circuits, where every twist and turn requires skill, courage, and determination.
These circuits have been host to the birth of champions with thin lines between victory and defeat, and are among some of the toughest to master.
With circuits across the globe, races are not always readily available on streaming services. If you're looking for the next motorcycle race event to stream, you can always use a VPN service to access the events. Companies such as VeePN are one of many options available that will allow you to select your geolocation to unlock and gain access to shows in other countries.
Silverstone Circuit – Britain, UK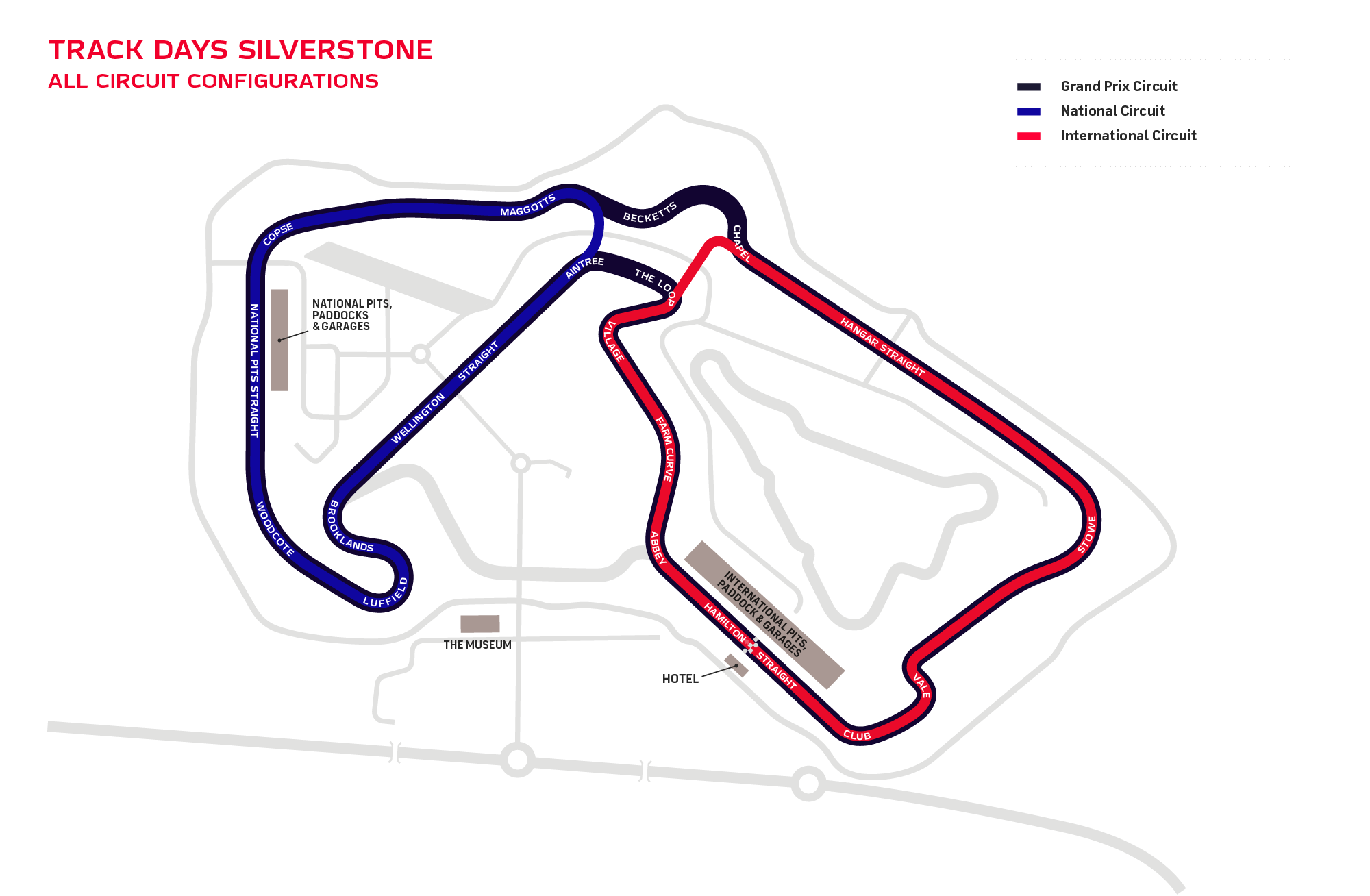 Credit: Silverstone UK
Primary associated with Formula 1, the Silverstone Circuit is one of the most iconic and renowned racetracks in the world. Its history dates back to World War 2 when it was initially an RAF airfield and over the years, it has undergone multiple transformations to become the modern, high-speed circuit you see today.
Available in 3 configurations for different events, it is a technical course with notable sections such as Hangar Straight, Stowe Corner, Vale, and Club Corner.
As the only circuit in Britain to host the MotoGP World Championship, its perilous track test riders in a mix of high-speed straights and tight turns, so it's no surprise that Silverstone is every pro rider's dream.
Watch out for that rainy UK weather!
Phillip Island Circuit – Victoria, Australia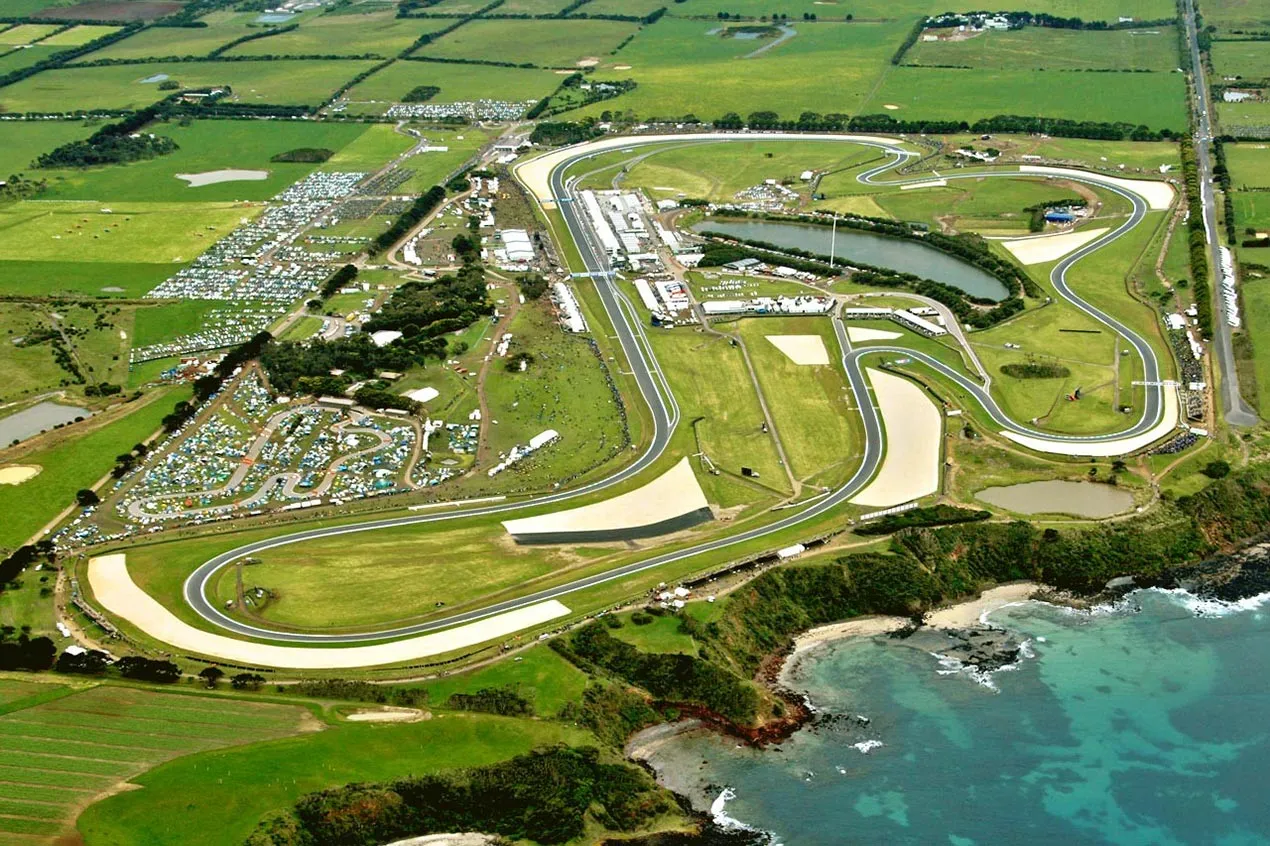 Credit: Asphalt and Rubber
Affectionately known and referred to simply as Phillip Island, this circuit is a world-famous motorsport venue located in the land down under. This track is renowned for its scenic beauty and challenging layout, and is a prime course for riders who want to test their skills to the max. The circuit itself is situated on the southern coast of the island, providing breathtaking views of the surrounding coastline.
It dates back to the 1920's as a public road course and a dedicated track was built in 1956 which has helped solidify its status as one of the most revered racing circuits in the world.
Phillip Island test riders with fast, flowing corners, elevation changes, and sweeping curves. A combination of long straights and technical sections has earned a reputation as being one of the toughest circuits in MotoGP. With its fast turns, pushing the riders' speed to the max, it is beloved in the world of motorcycle racing.
Suzuka Circuit – Suzuka City, Japan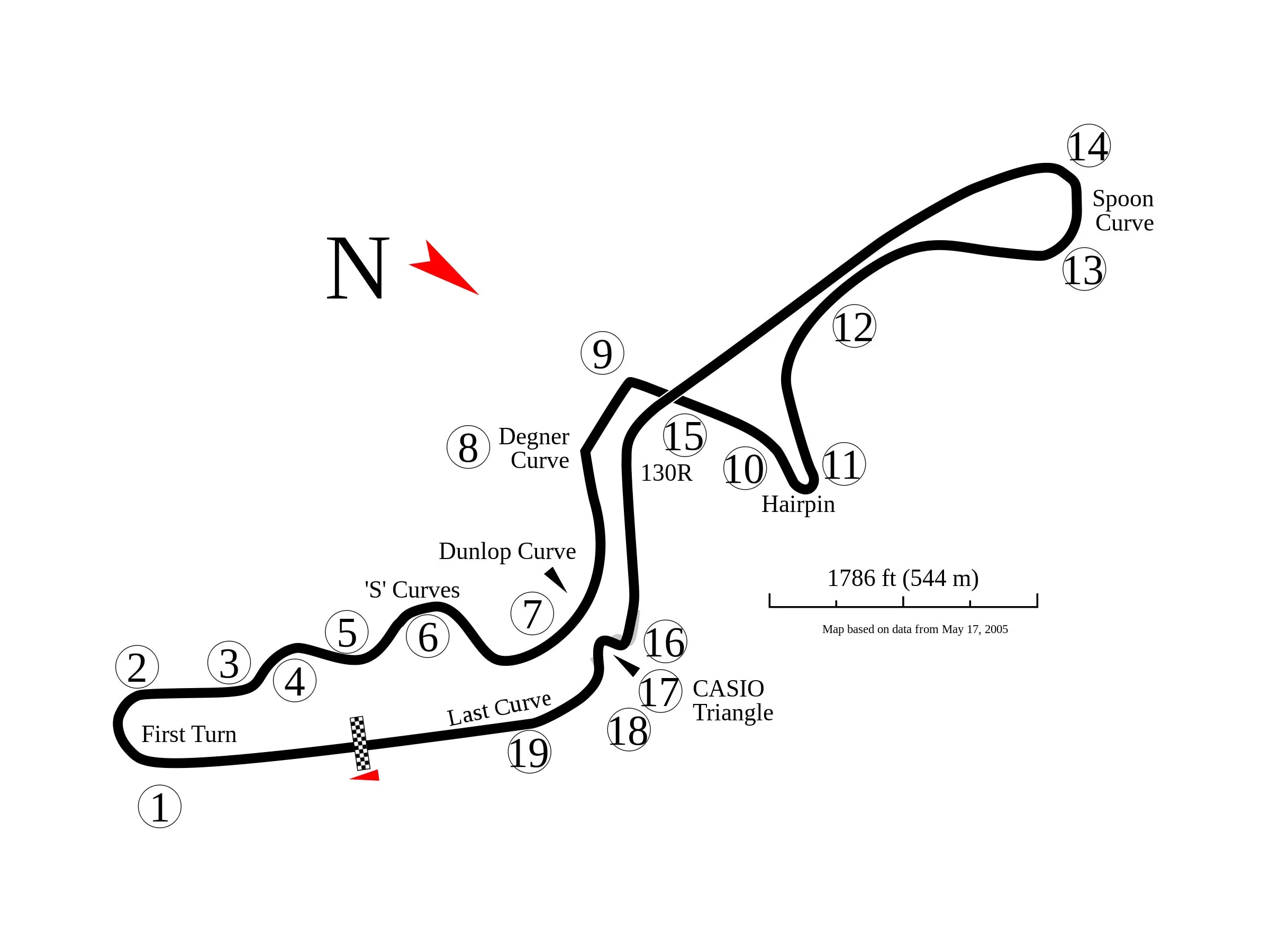 Credit: Asphalt and Rubber
The legendary Suzuka Circuit is arguably the most dangerous race track in Japan.
Designed as a figure eight-shaped course, the Suzuka Circuit crosses over itself via a bridge pass. The layout incorporates multiple high speed corners, fast straights, and tight chicanes, making it a thrilling circuit for both motorcycle and car racers.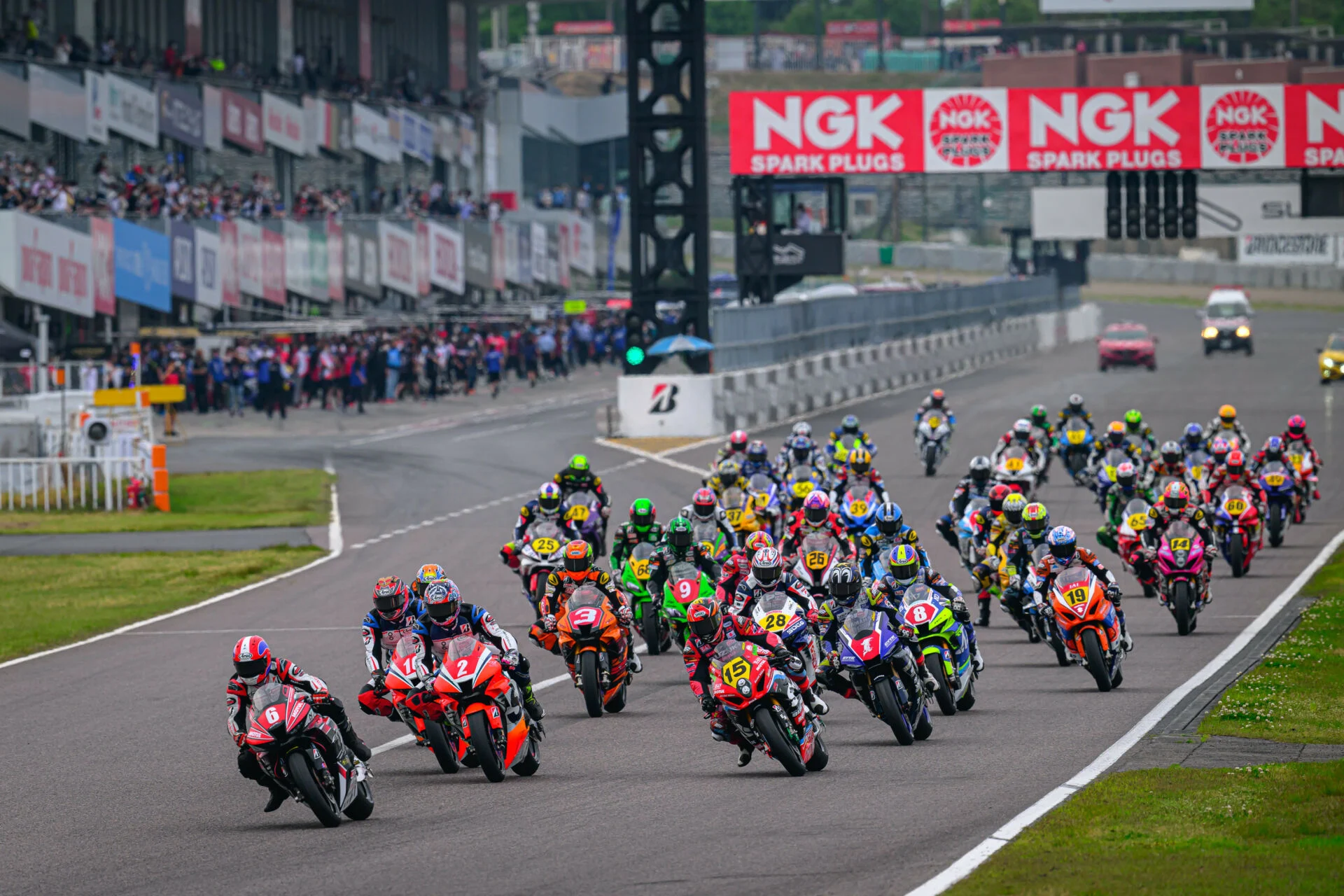 Credit: Road Racing World
Suzuka Circuit was designed by Honda Motor Company and officially opened in 1962.
It is the first full-scale international racing course in Japan with five configurations, hosting a variety of other motorsport events such as Formula 1 races, Asia Road Racing Championship, and the MFJ Grand Prix Superbike Race to name a few.
A particularly well-known motorcycle event held at this circuit is the 8 Hours of Suzuka endurance race which tests rider stamina to the max.
Guia Circuit – Macau, China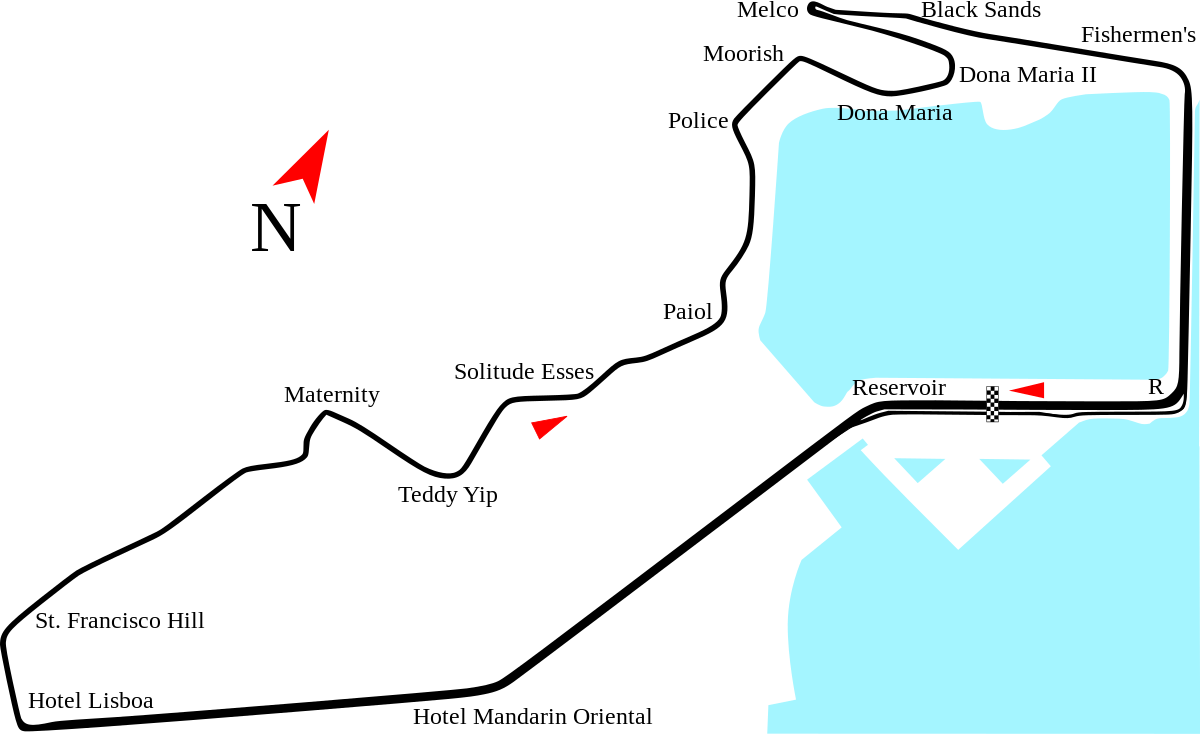 Credit: Wikipedia
The Guia Circuit makes this as yet another track located in Asia.
This unique circuit is famous for hosting the Macau Motorcycle Grand Prix, one of the most prestigious and challenging motorcycle races in the world, rivalling the legendary Circuit de Monaco.
While the track has been home to the Macau Grand Prix since the 1950s, the Macau Motorcycle Grand Prix was introduced in 1967 and reigns to this day as one of the longest-standing motorcycle races in Asia. It has achieved international acclaim for its high level of competition, luring some of the best riders in the world to test their mettle on its asphalt.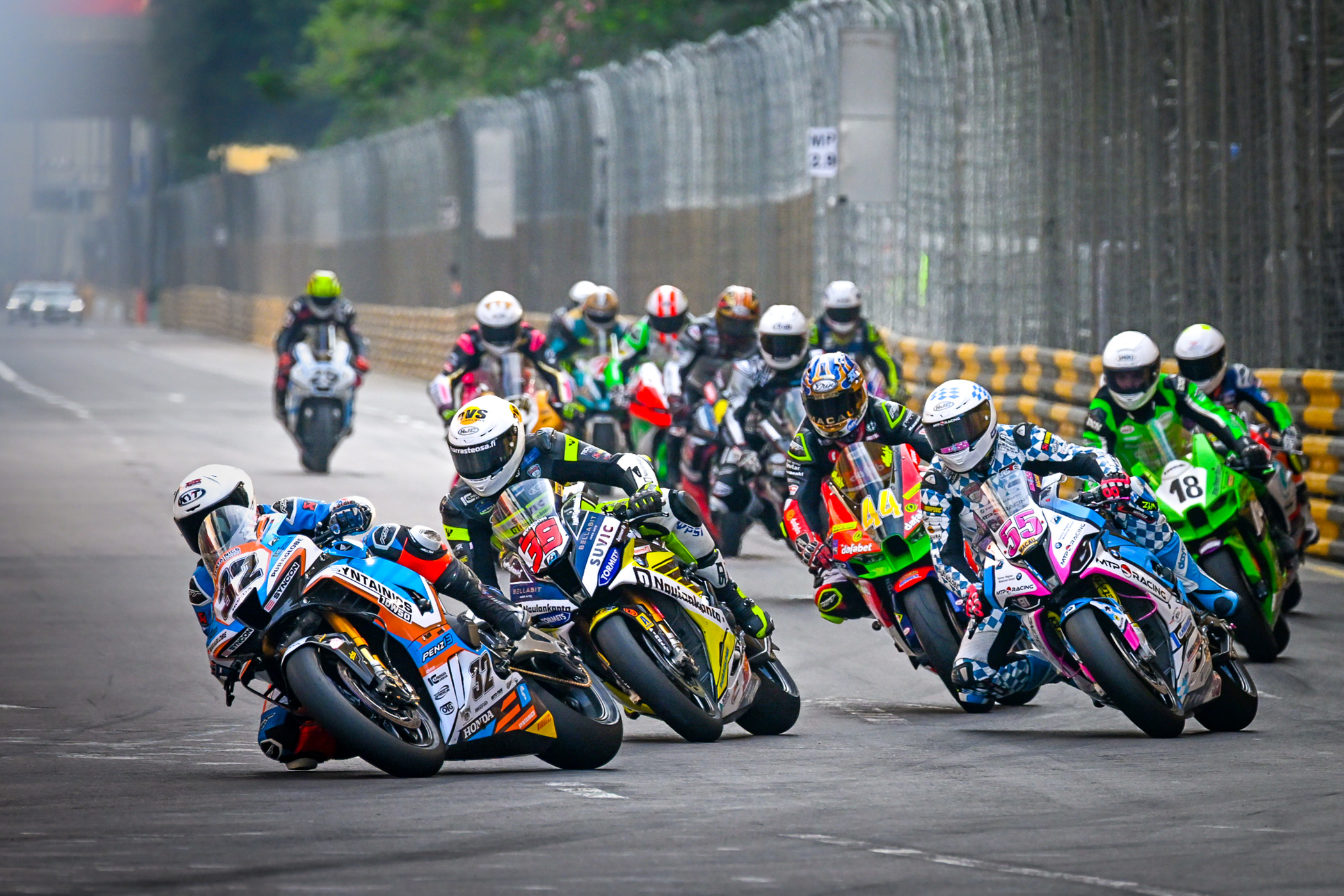 Credit: Macau News
What makes the Guia Circuit particularly challenging is its narrow and tight layout. Add in all of your usual fast straights, sharp corners, and elevation changes, and you've gone a course that is extremely demanding on both rider and machine. Riders must keep a sharp look out for extremely limited overtaking opportunities while traversing the unforgiving barriers that line the track.
The Guia Circuit is deadly for both racecar and motorcycle racers alike. The Macau Grand Prix has seen five driver fatalities while there have been nine motorcycle fatalities.
One look at the photo below and you will understand exactly how demanding this course is.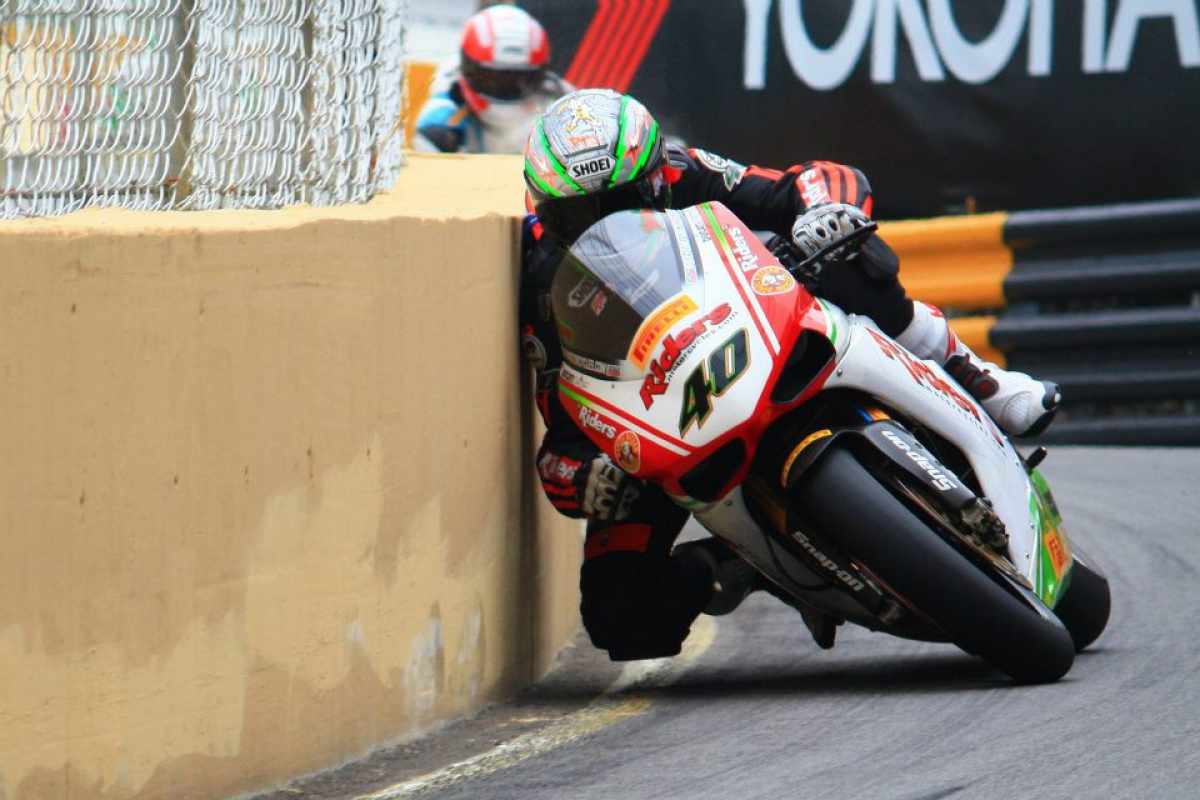 Credit: Visor Down
Mugello Circuit – Tuscany, Italy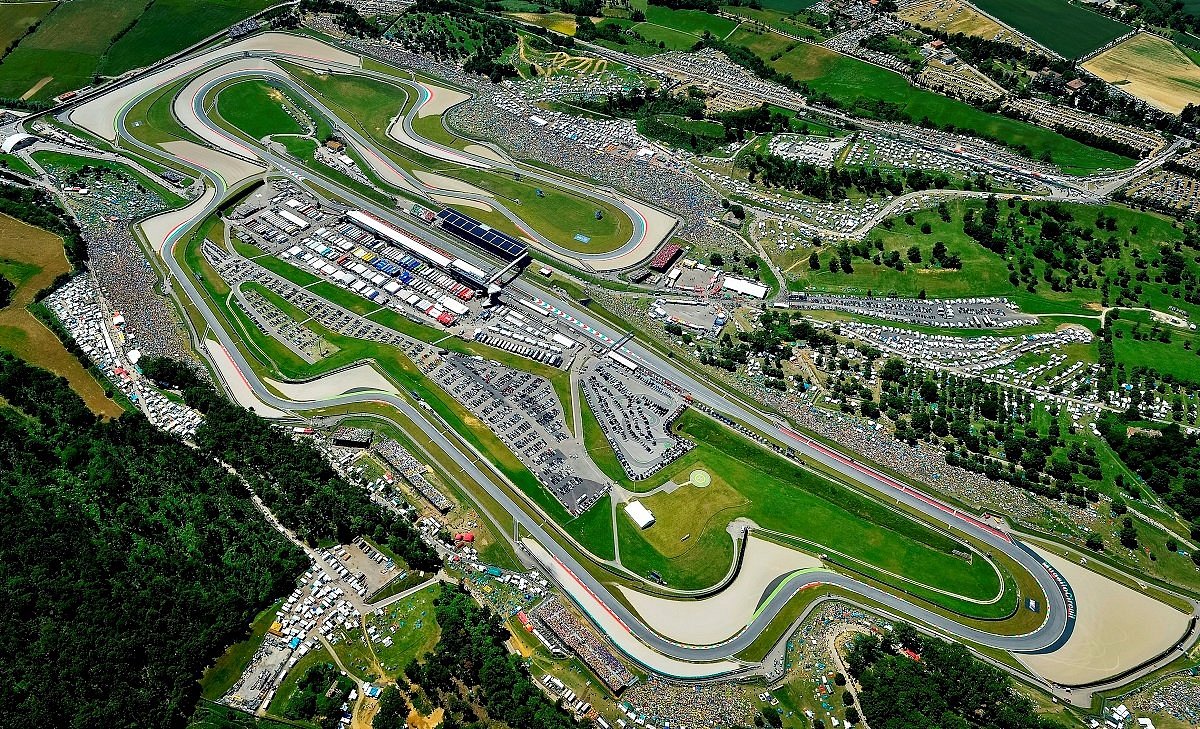 Credit: Trip Advisor
Last but certainly not least on our list is the Mugello Circuit. Officially named Autodromo Internazionale del Mugello, this world-famous motorsport venue is located in the Tuscany region of Italy which surrounded by a landscape of rolling hills and forests, providing a stunning  scenic backdrop.
It was initially built by Italian manufacturer Ferrari as a private test track back in the 1970s and was later opened to the public for motorsport events.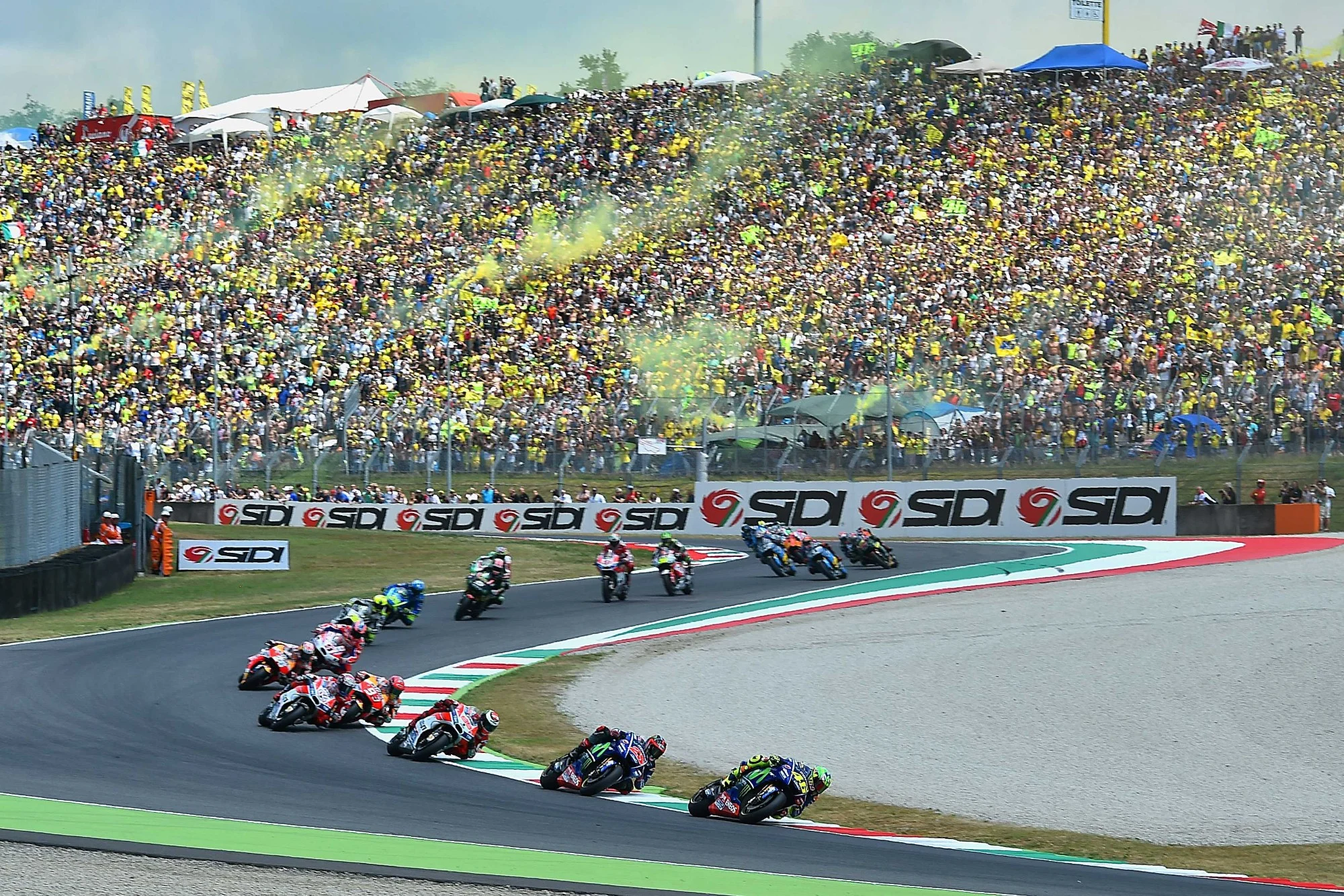 Credit: Road Racing World
The Mugello Circuit layout includes several high-speed sections such as the famous Arrabbiata corners that demand precision and cornering technique from riders. In addition to the usual long straights and sweeping curves, this track is also known for its elevation challenges which add to the complexity for motorcycle racers.
It is yet another course on this list that has hosted rounds of the MotoGP World Championship and remains a highlight on the MotoGP calendar.