This 3D-printed electric motorcycle has several features that could come to future bikes including airless tyres, forkless steering and a flexible bumper.
The NERA E-Motorcycle prototype was made by NOWLAB manufacturing laboratory which has locations in Boston, Berlin and Singapore.
3D printing
They claim it is the world's first fully 3D printed working e-motorcycle.
Other bikes and components have been 3D printed, including an electric cafe racer from the first Australian electric motorcycle company Savic Motorcycles.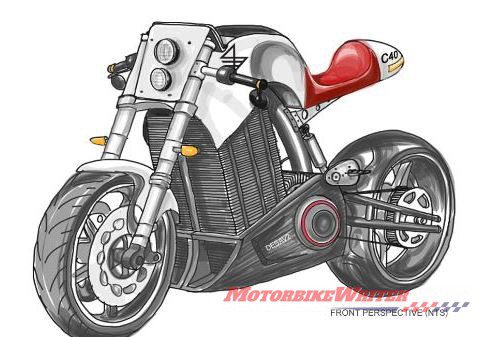 They say this is all 3D printed except for the electronics.
Because it is 3D printed, they were able to embed sensors and other electronics in the frame of the bike.
That should make production cheaper in future, but it would make the bike more expensive to repair after a crash.
NOWLAB claim the Nera also has "groundbreaking features" such as airless tires, forkless steering and a flexible bumper.
Airless tyres
Airless tyres have been around for a while in bicycles and all-terrain quad bikes.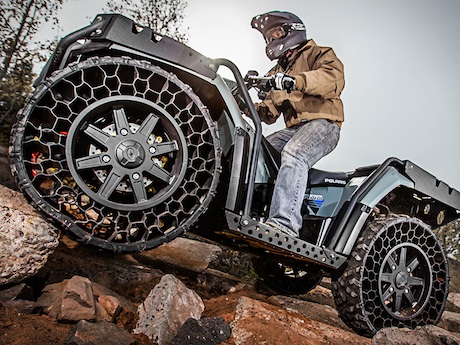 Motorcycles must be the next logical step.
They make a lot of sense for adventure bikes where a puncture can leave you stranded in remote areas.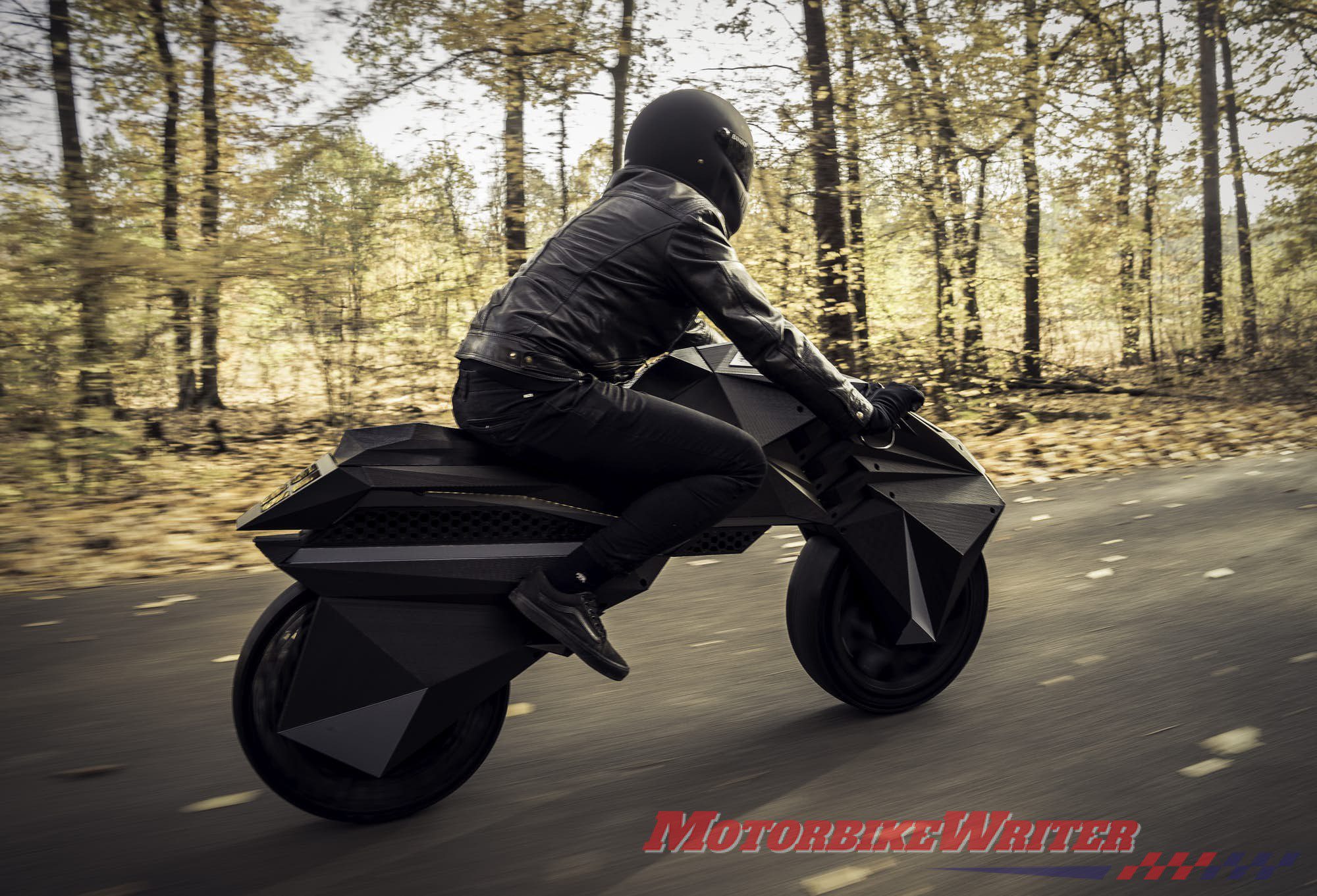 Interestingly, the rhomboid-shaped front tyre looks much wider than the rear.
You can see more clearly in this photo.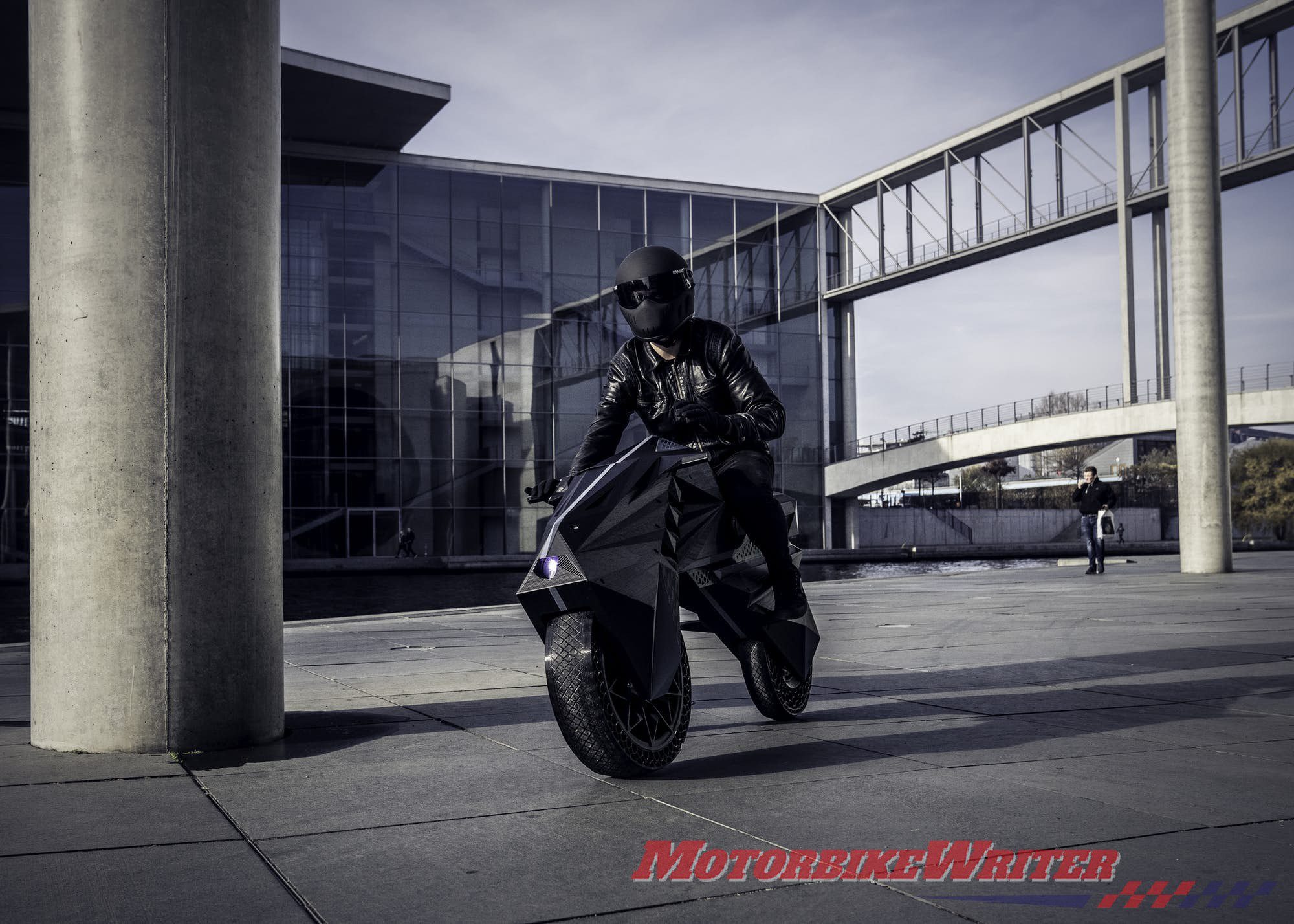 It could have something to do with the forkless steering, although they don't describe what that is or its benefits.
As for the flexible bumper, we thought it was for rear-end crash protection, but they say it replaces rear suspension, perhaps like an old cart spring.
If it works, it may be a cheaper alternative to conventional shock absorbers which can be expensive.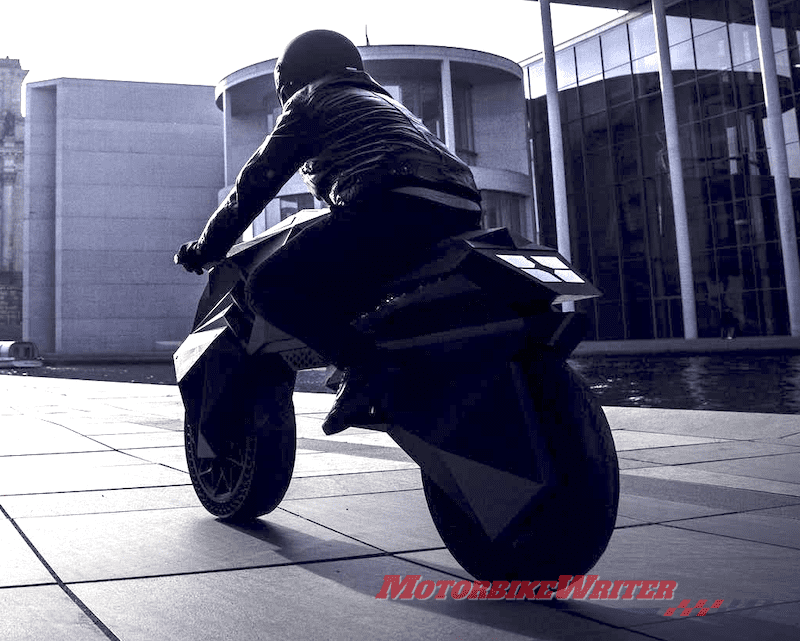 While we welcome advances that make manufacturing cheaper, we don't think we will be riding around on rhomboid tyres anytime soon.