Only seven out of 30 helmets tested this year for safety and comfort by the NSW Consumer Rating and Assessment of Safety Helmets (CRASH) rated four out of five stars.
Worst performing helmets were open-face helmets.
Three open-face helmets scored just one star (Bell Scout Air, Eldorado EXR and R Jays Navona II) two scored two stars (LS2 Spitfire and Scorpion Bandit) and only one scored three stars (Arai SZ-R VAS).
The RXT 817-Street was the only full-face helmet to score two stars.
Top rated
The top-rated motorcycle helmets in this year's tests with four stars are:
Airoh Valor
Bell Star (with angular acceleration management system)
HJC RPHA 90
O'Neal Sierra II
Alpinestars Supertech M8 (with angular acceleration management system)
Answer Racing AR1
Fly Racing F2 (with angular acceleration management system).
Three stars were awarded to the following helmets (full face unless specified):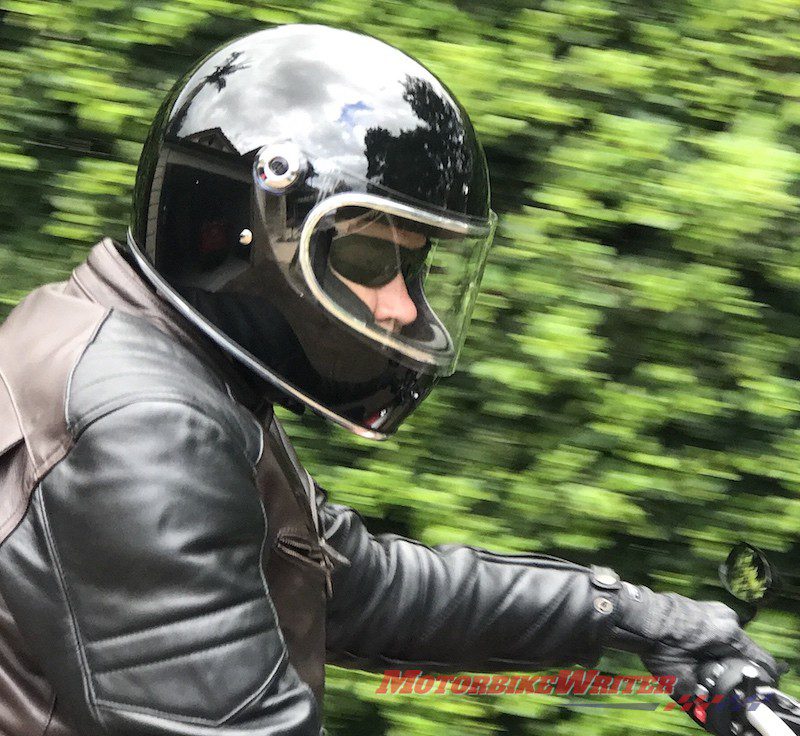 AGV K1

Arai Renegade-V

Bell Eliminator

HJC i70

LS2 FF353 Rapid

Nitro N2400 Uno

RJays Apex II

Shark Vancore

AGV Compact ST

Caberg Tourmax

LS2 Valiant

Nolan N100-5

Arai SZ-R VAS (open face)

Shark Nano (open-face)

Shoei Ex-Zero (adventure)
CRASH tests 30 helmets a year and releases the details every spring.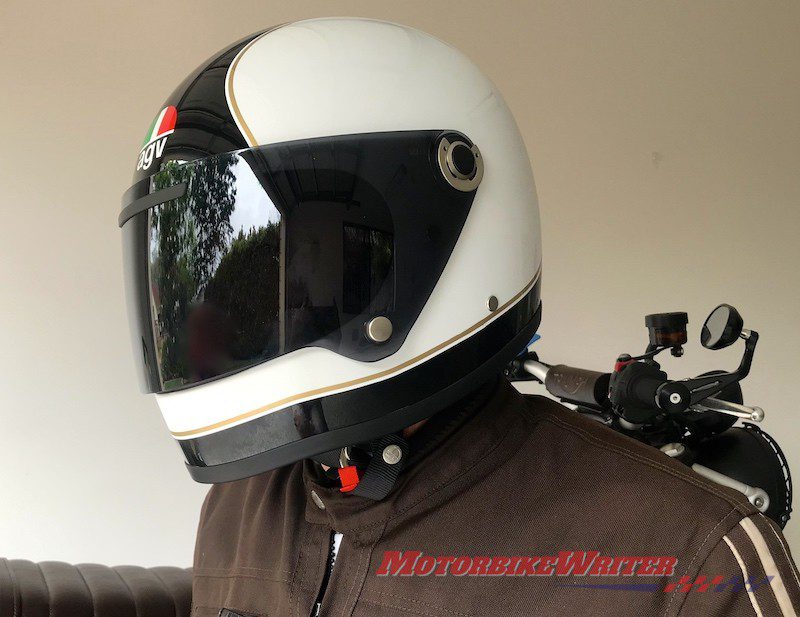 Aussie testing
It seems strange that helmets are still tested in Australia when European-standard helmets have been available here for four years.
However, Centre for Road Safety active executive director Craig Moran says that while all helmets sold here meet either Australian Standards or global standard UNECE 22.05, CRASH ratings "give riders more information so they can chose the best helmet for their situation".
By "more information" they mean ratings out of five for safety and comfort. The standards just say they passed the tests, but don't provide ratings.
For example, a helmet only has to achieve the lowest one-star CRASH rating to pass Australian and Euro helmet certification.
AS/NZ 1698 and UNECE 22.05 certification make no mention at all of comfort which is important for reducing rider fatigure which can distract your attention.
Helmets rated
CRASH has now tested and rated 52 full-face helmets since 2017 and 102 pre-2017, 24 open face helmets since 2017 and 35 prior and 14 dual-purpose helmets since 2017 and 23 prior.
It is not as comprehensive as the similar British SHARP helmet safety scheme which has tested and rated hundreds of helmets, almost all of which are now available for sale in Australia.
"The helmets are chosen based a number of criteria including their approximate number of sales or popularity or if the consortium identifies a particular helmet as requiring further performance testing," Craig says. 
"Helmets are proven to reduce the severity of head injuries as well as the likelihood of death and disability.
"We also recently launched MotoCAP which is a consumer information program designed to provide riders with scientifically-based information about the protection and comfort of a range of motorcycle jackets, pants and gloves available in Australia and New Zealand."
CRASH is run by a consortium of NSW government agencies and Swann Insurance.
It assesses and compares motorcycle helmets in terms of their ability to protect the wearer's head in a crash and how comfortable the helmet is to wear.
Click here for more information about CRASH testing procedures.
Last year we assessed helmet ratings from CRASH and SHARP to assess whether price correlates with safety.
We found some surprising results! Click here for the full story.