The 2022 Australian Touratech open day will be held at the company's newly renovated Adventure Centre at Carboor, in Victoria's beautiful and adventurous high country on May 28.
In the past, the event has been held in Myrtleford or Bright, Victoria, and over the perevious two years it was cancelled by the pandemic.
The Adventure Centre is at 1933 Carboor Everton Rd, Carbour, where you can learn all about the German company's latest adventure accessories, camping goods, riding gear and other products.
You can also sharpen your off-roading skills with help from the experts and meet like-minded adventurers and hear their stories.
More details on activities, guests and the overall schedule will be available soon.
Meanwhile, you can register your interest by clicking here.
They usually arranged some interesting routes to get you to the venue on some of the region's best roads.
We have included the routes from last year – one from the north starting in Albury, the other from the south starting in Mansfield.
Specialised routes to the Aussie Touratech Open Day: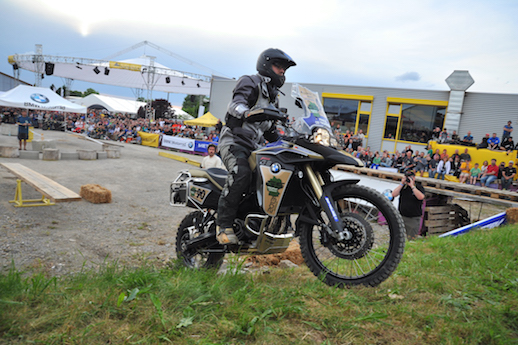 Back in black
The famed German motorcycle accessory company was bailed out of a voluntary insolvency in 2017 after an increased demand in sales saw them unable to fulfil many orders – attributed mostly to the late completion of their new factory and showroom.
The new owner is interior design and accessory manufacturer Happich who took over on January 1, 2018.
When the company went into insolvency, Robin Box of Touratech Australia importer R & V Aqualine Industries told us they were independently owned.
He said the parent company's troubles would have no affect on either the Australian operations, or to its customers and that Touratech production would continued unchanged.