Earlier this week, Chinese EV manufacturer, Super Soco unveiled its new CT-3 maxi-scooter, at the 19th annual China International Motorcycle Trade Exhibition. Super Soco has a diverse portfolio from scooters to entry-level motorcycles, and the addition of a maxi-scooter further strengthens its line-up.
The CT-3 features a prominent fascia with twin-pod LED headlights and a short windscreen like most other maxi-scooters. The tail end is rather significant, as well, with LED taillights and turn signals that are stacked vertically. At first glance, the CT-3 resembles the BMW C 400 GT gas-powered scooter. Speaking of, Super Soco seems to have the German manufacturer's electric scooter, the CE-04, in its crosshairs with the introduction of the CT-3.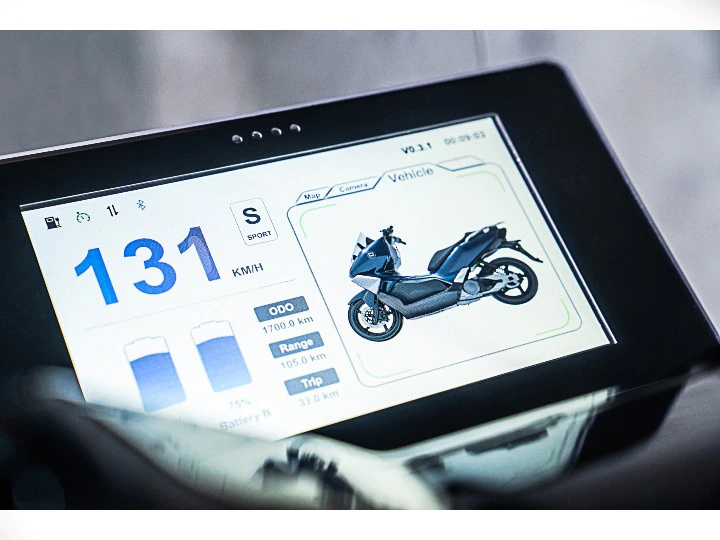 The CT-3 also packs a decent amount of modern features that we've come to expect from EVs. Zigwheels has reported that the scooter features a large 7-inch TFT display that offers smartphone connectivity and reverse parking assistance. Powering the scooter is a belt-driven 18kW motor that works alongside a 7.2kWh battery pack, which takes a claimed 3 hours for a full charge (pretty quick!) Super Soco also claims that the CT-3 has a top speed of 125kmph (77.6mph) and a range of 180km (111 miles) on a full charge. 
Super Soco is a joint Chinese-Australian venture and sells its products in multiple markets, including the U.S. There's no official information about when the product will reach our shores, but a launch seems imminent.