1970 Rickman-Triumph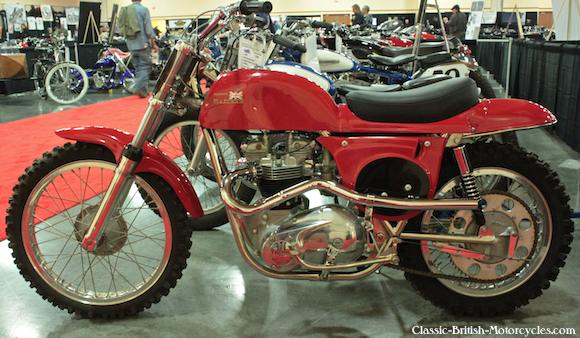 1970 Rickman-Triumph Background
This 1970 Rickman-Triumph is typical of many of the Rickman desert racers of the era, and represents years of development of an excellent design. After years of racing motocross in the 1950s in England and Europe, brothers Don and Derek Rickman decided to design their own frame. At the time, most dirt bikes were simply stripped-down street bikes, which were too heavy and not ideal for racing in the dirt. They designed their first frame in 1959, the Rickman Metisse MkI (Mark 1). "Metisse" is a rather unsavory French word for mongrel, and refers to the Rickman frame's ability to accept almost anyone's engine. They made improvements and came out with the limited-production MkII Metisse in 1960, followed by the full production version, which is still with us today, the MkIII in 1962. By this time, they had perfected the frame's ability to accept most common engines. From that point on, you might spot a Rickman Metisse with almost any engine (almost always British-built).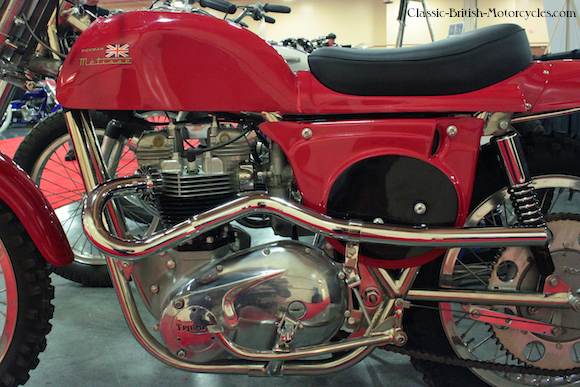 The Triumph 650 twin was perhaps the most popular engine installed in Rickman Metisse frames throughout the 1960s. They were used primarily for desert racing and scrambles, with some open-class motocross thrown in. The Rickman frame has two full cradels (frame tubes) that run from the steering head up front, down under the engine, then upward past the swingarm pivot and to the upper shock mounts. These frame tubes get in the way of the dual-carb setup of the Bonneville head, so a single-carburetor from on a TR6 head is used. In all but road racing, the single-carb is probably an advantage over the twin carbs. Of course, twin carbs are harder to tune and balance, they add weight and bulk, and they tend not to have the low-end pulling power of the single-carb setup. The Triumph 650 engine just looks right in a Rickman frame.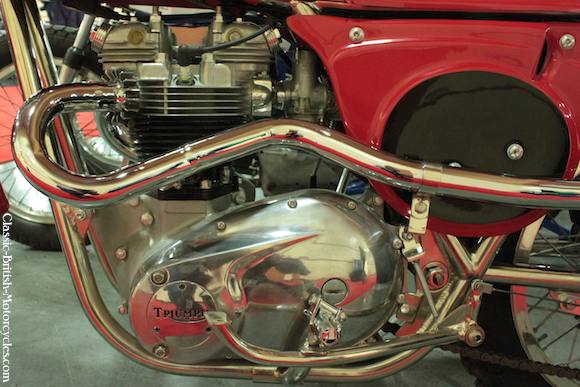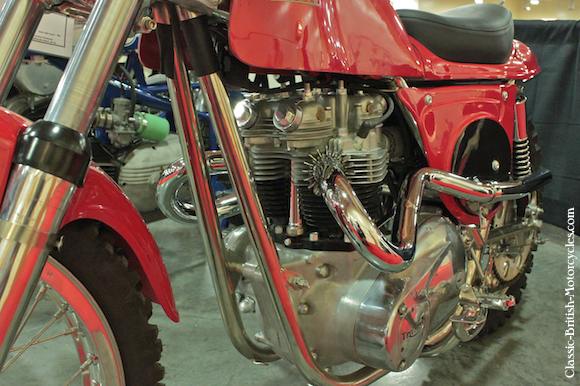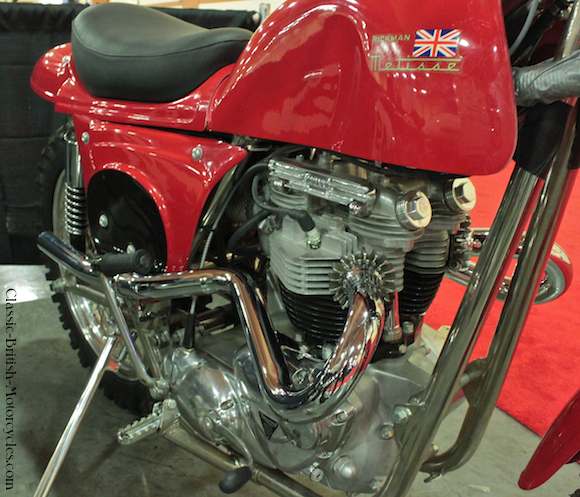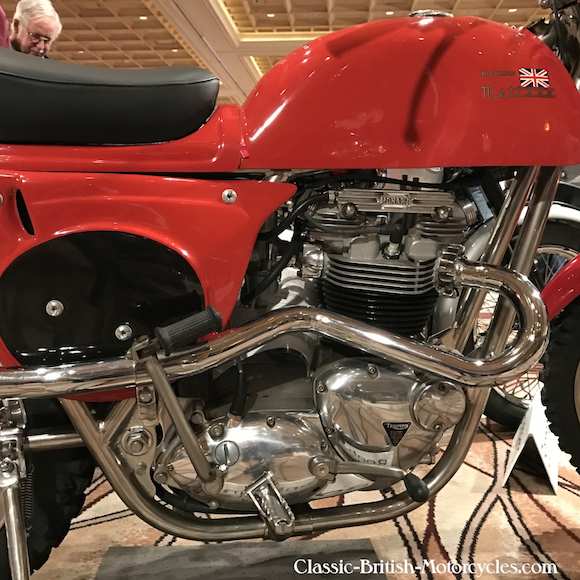 A WORK IN PROGRESS
In our efforts to complete our online index, and make this the world's greatest website about classic British motorcycles, we're building pages as fast as we can. The first thing we add are the pictures. Then come the specifications and then the history. So, if you see a page that just has only pictures on it, or just pictures and specs, please check back in a few weeks to see if we have it done. Thanks for your patience. And thanks for visiting Classic-British-Motorcycles.com. Please tell your friends about us.