1969 Velocette Venom
1969 VELOCETTE VENOM
By 1969, Velocette was a year from closing its doors. Whether they knew that in 1969 or not is questionable, but surely they realized they were in dire straights, financially. Velocette was the one British brand still building bikes in the 1960s that never fielded a vertical twin. The only twins they built were a weird selection of little bikes, like the LE, the Viceroy and the Vogue, all with horizontally-opposed, water-cooled, 149cc flathead twin-cylinder engines making all of 8 horsepower. As far as middleweights and heavyweights, and performance bikes, Velocette was totally vested in big singles. By the mid-60s, development had reached its zenith, with bikes like the 1969 Velocette Venom making 41 horsepower out of a 500 OHV single, and at 6,200 rpm no less.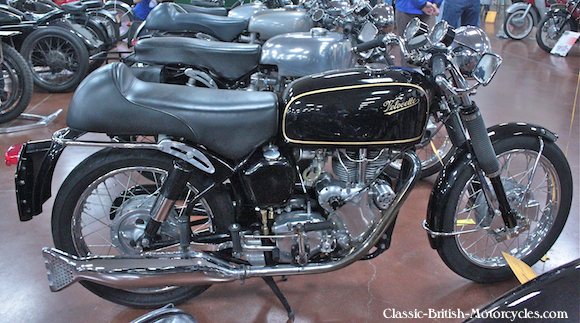 TRADITION OR OBSOLESCENCE?
While the 1969 Velocette Venom was advanced for a pushrod single, when compared to 1969 mode-year bikes coming out of Japan, like the Honda 450 and 750, or the Kawasaki Mach III 500 triple, it was woefully inadequate. They had become anachronisms, products of another era. And they looked like it. Where bikes from Triumph, BSA, Norton, and even Royal Enfield continually updated the looks of their bikes to keep them modern, Velocette never seemed to be so inclined. Even their newest models, like the 1969 Velocette Venom, had a decidedly dated look, like a bike designed in the 1940s, and so they were. Despite all that, the Venom was a fast, light, great-handling machine that was fun to ride, with gobs of torque on tap.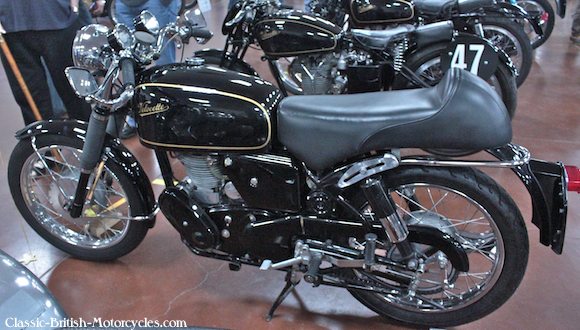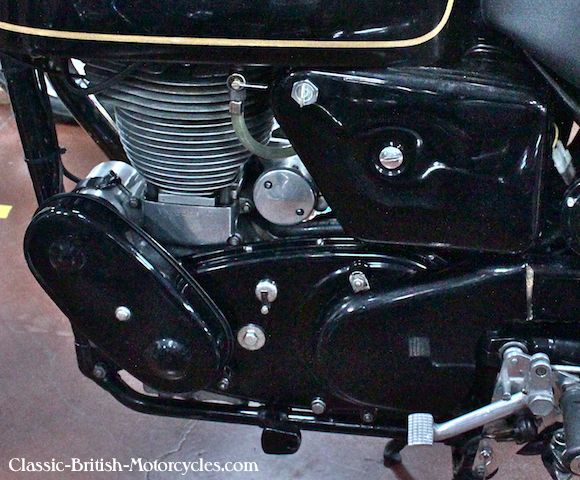 ---
1969 Velocette Venom SPECIFICATIONS
Model designation
Engine type
Displacement
Bore & Stroke
Compression ratio
Fuel system
Ignition system
Battery
Power output
Primary drive
Clutch
Gearbox
Ratios
Final drive
Suspension, front
Suspension, rear
Brake, front
Brake, rear
Tire, front
Tire, rear
Steering head angle
Wheelbase
Seat height
Fuel capacity
Dry weight
Top speed
1969 Velocette Venom
Air-cooled OHV single
499cc / 30.5 ci
86mm X 86mm
9.0:1
1- Amal 5GP2 carburetor
Miller D6 magneto
6 volt, 60 W
41 hp @ 6,200 rpm
Chain
3-plate, dry
4-speed, right-foot shift
1st 8.4; 2nd 6.3; 3rd 4.83; 4th 4.4:1
Chain
Telescopic fork, hydraulic damping
Swing arm w/2 shocks
7.5″ X 1.5″ TLS drum
7″ X 1″ SLS drum
3.00″ X 19″ ribbed, Dunlop
3.50″ X 19″ studded, Dunlop
27-degrees
53.75″ / 1365mm
30.5″ / 775mm
5.1 US gal / 19.3 L
375 lbs / 170 kg
120 mph / 193 km/h