1959 Velocette Venom
1959 VELOCETTE VENOM BACKGROUND
The Venom was Velocette's hottest bike from its inception in 1955. In 1961 a factory-prepared Venom with a small fairing set the world's 24-hour endurance speed record of 100.05 MPH at the Montlhery race track in France. The record stood until 2008 for 500cc motorcycles. The 499cc Venom was derived from the Velocette MSS. In a field crowded with a new crop of vertical twins from nearly every maker, Velocette simply didn't have the means to join the vertical twin race. They had to make do with what they had, that being a line of very advance singles. Designed by Eurgene Goodman (son of the owner) and Charles Udall, the Venom had an alloy cylinder with cast iron liner, an alloy cylinder head and a high compression piston. The cam was set high in the crankcase to allow for very short pushrods. This offered some of the benefits of an overhead cam setup, but was much simpler and cheaper to produce. The Venom was produced until 1970.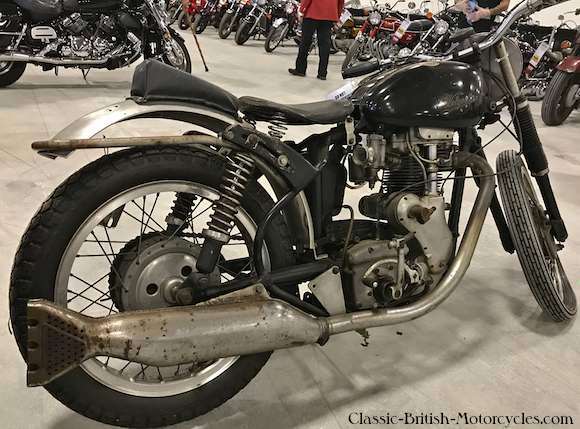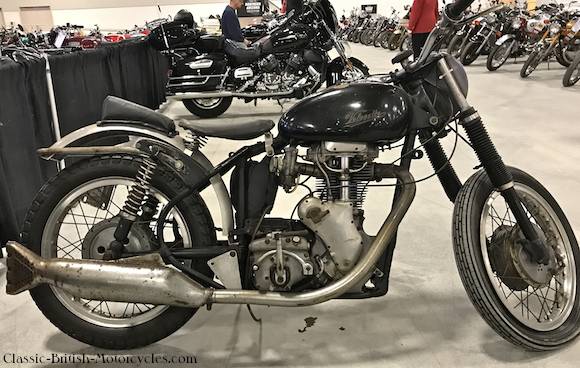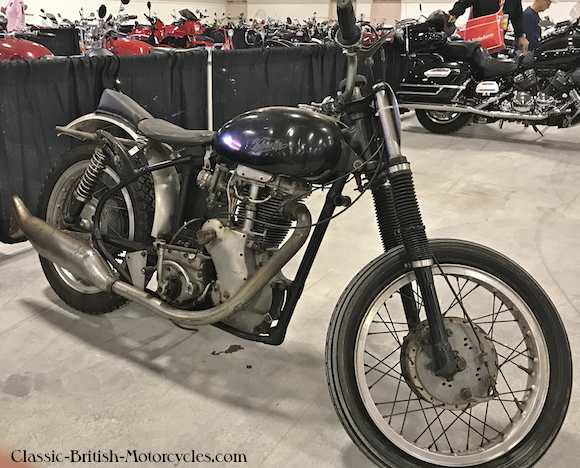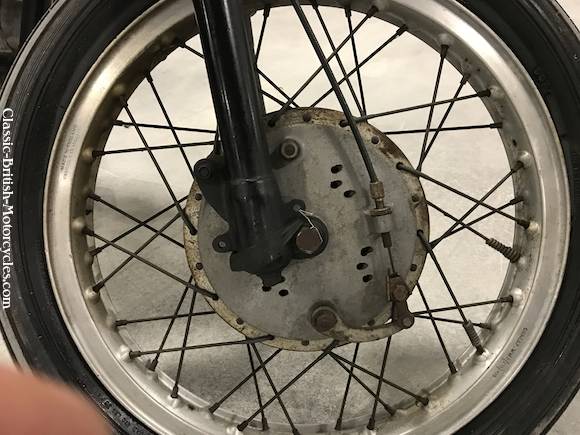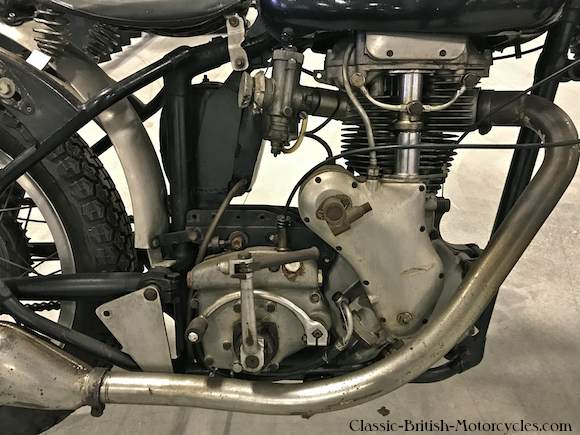 ABOVE: The engine on this 1959 Velocette Venom clearly shows the high placement of the cam, allowing shorter pushrods. This reduced the mass of the valvetrain, which is one of the advantages of going with OHC. But OHCs were complex and expensive to mass produce when this '59 Venom was made, so Velo used this creative approach to have his cake and eat it too.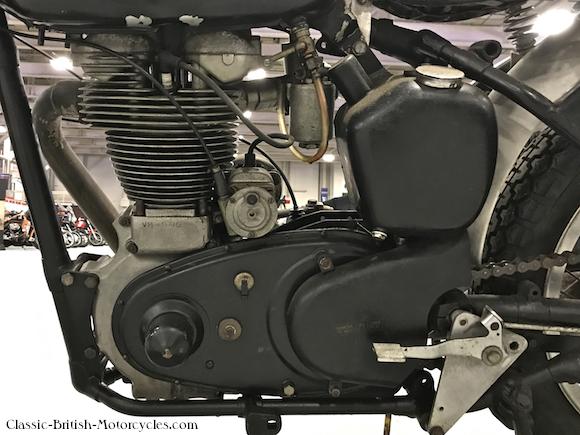 THIS 1959 VELOCETTE VENOM JUST SOLD
This particular bike just sold at the Mecum Auction in Las Vegas in January 2018. It sold for $5,500. It looks like a bit of a project, mostly cosmetic though, as it looks like its all there mechanically.
---
1959 Velocette Venom SPECIFICATIONS
Engine type
Displacement
Bore & Stroke
Compression ratio
Fuel system
Ignition system
Engine output
Wheelbase
Suspension, front
Suspension, rear
Brake, front
Brake, rear
Dry weight
Air-cooled OHV single
499cc / 30.45 ci
86mm X 86mm / 3.40″ X 3.40″
8.0:1
1-Amal carburetor
Belt-driven Lucas dynamo
34 hp @ 6200 rpm
1391mm / 54.8″
Telescopic fork w/hydraulic damping
Swing arm w/2 dampers
TLS drum
SLS drum
177.0 kg / 390 lbs